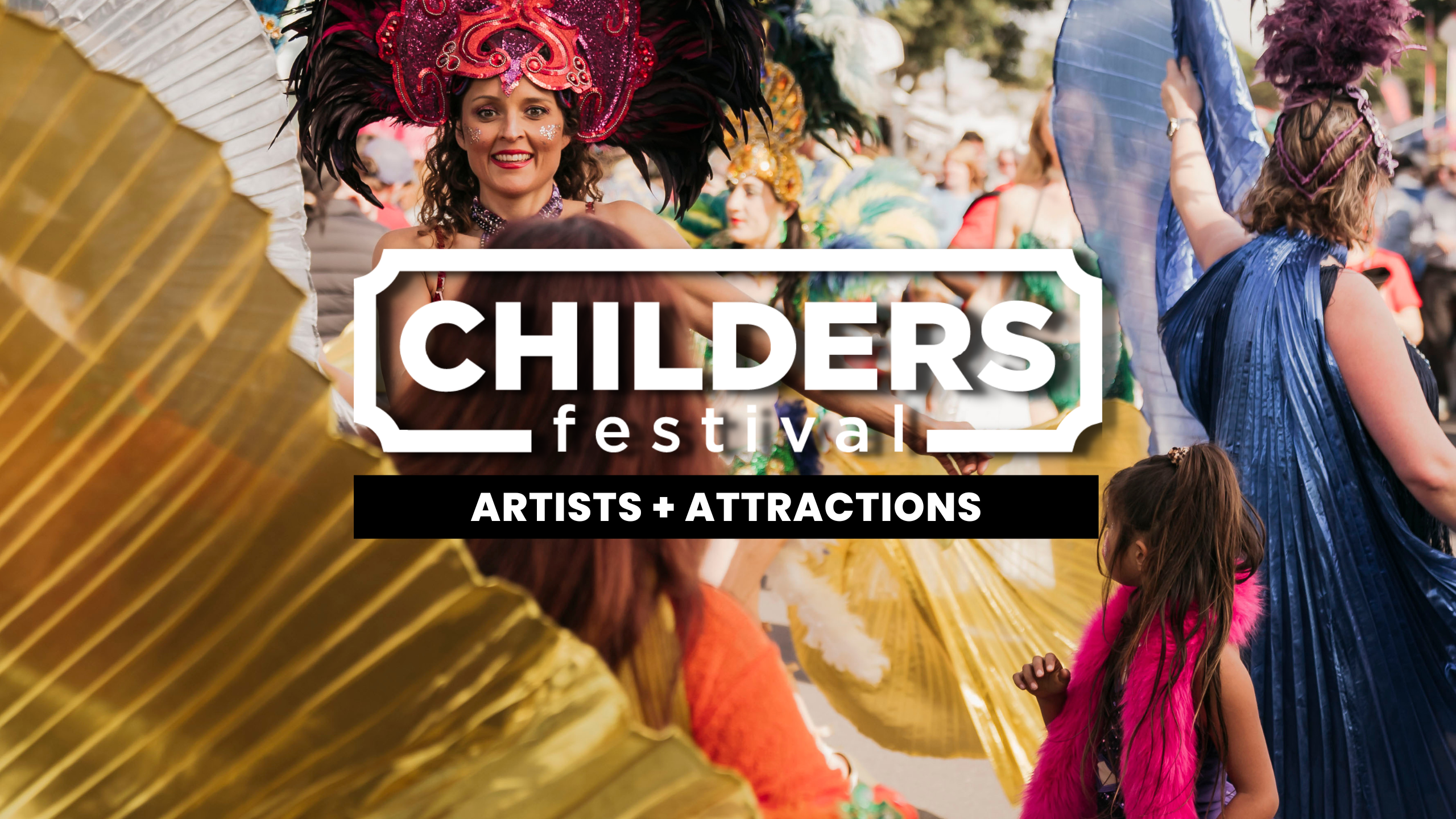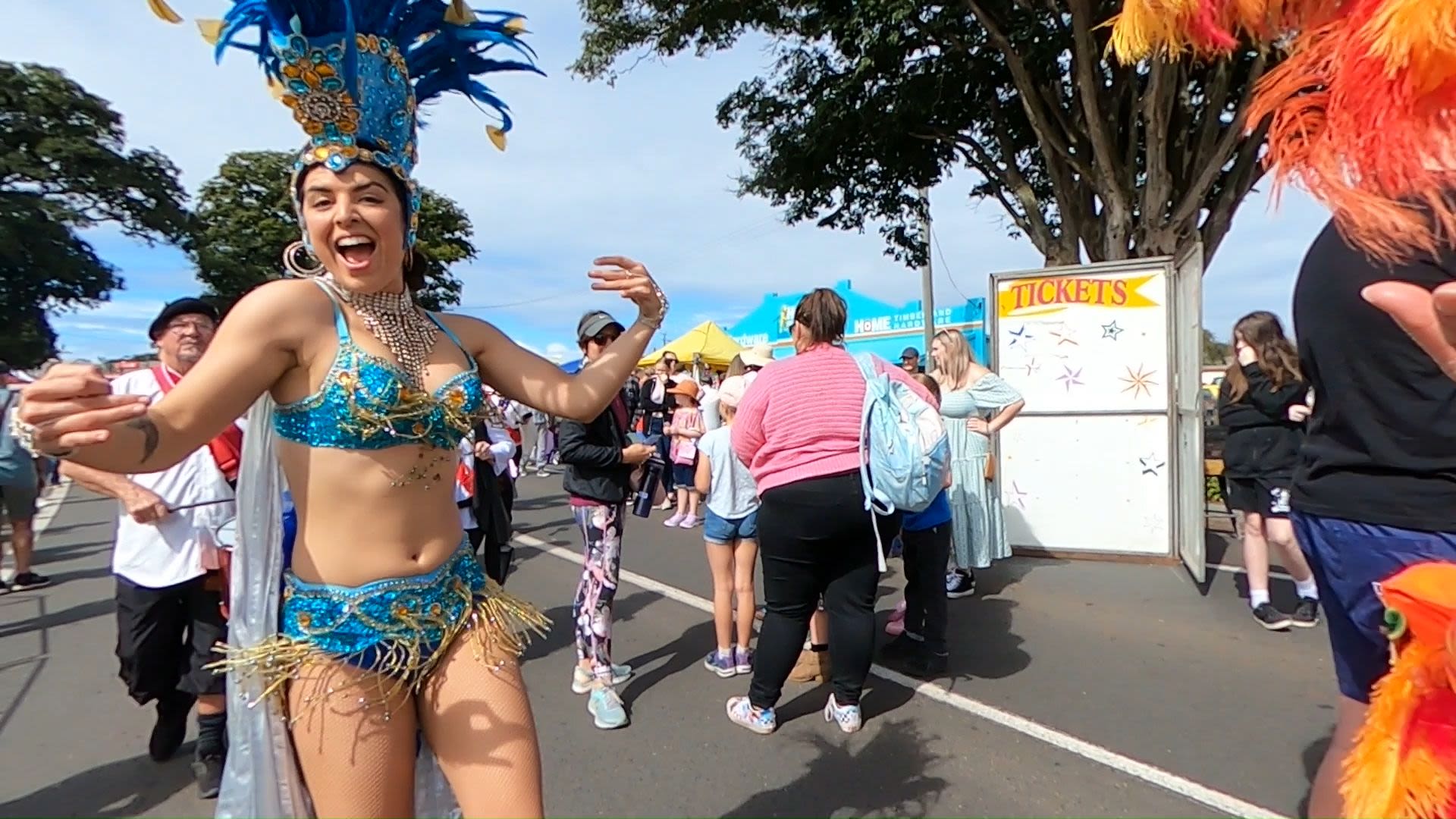 The Mad Mariachi
Crescent St Presents: Fiesta Latina
Saturday 29 July | 4 - 4.45 pm
Crescent St Stage
The Mad Mariachi is a band like no other. Their unique blend of Mexican, Latin, Jazz, and Western pop styles is a seamless fusion that defies music stereotypes and has captivated audiences worldwide.

Each member of the band brings their individual charm, a vast array of influences and experience used to create an on-stage presence and flair. Their music is a journey that takes listeners on a musical adventure, always returning to the place they adore most: Mexico.

Chukale
Crescent St Presents: Fiesta Latina
Saturday 29 July | 5.50 - 6.50 pm
Crescent St Stage
A benchmark for Latin music in Australia, Chukale have worked alongside international salsa icons and grammy award winning artists to spread Afro-Cuban salsa across the globe.

The 13 piece ensemble has performed at Woodford Folk Festival, Splendour in the Grass and will now have festival goers dancing in the streets as they complete your Childers Festival soundtrack.
Geed Up
Crescent St Presents: Fiesta Latina
Saturday 29 July | 7 - 8 pm
Crescent St Stage
What started off as three young New Zealand boys getting together to perform casually at some local pubs and a wedding here and there, has now become one of the most established, highly sought out entertainment groups in South East Queensland.

Geed Up doesn't just comprise themselves of smooth, three piece harmonies but they also incorporate some high energy choreography with a mix of breakdancing to provide a next level show stopping performance to get everyone watching and itching to get onto the dance floor. Crescent St Presents: Fiesta Latina
Saturday 29 July | 6.50 - 7 pm
Crescent St Stage
Fiesta Creations are here to heat up your Saturday night! As darkness falls, see the stage set ablaze with a breathtaking display of fire dancing, spinning and juggling. A sight not to be missed, audiences will be mesmerised by the electrifying atmosphere.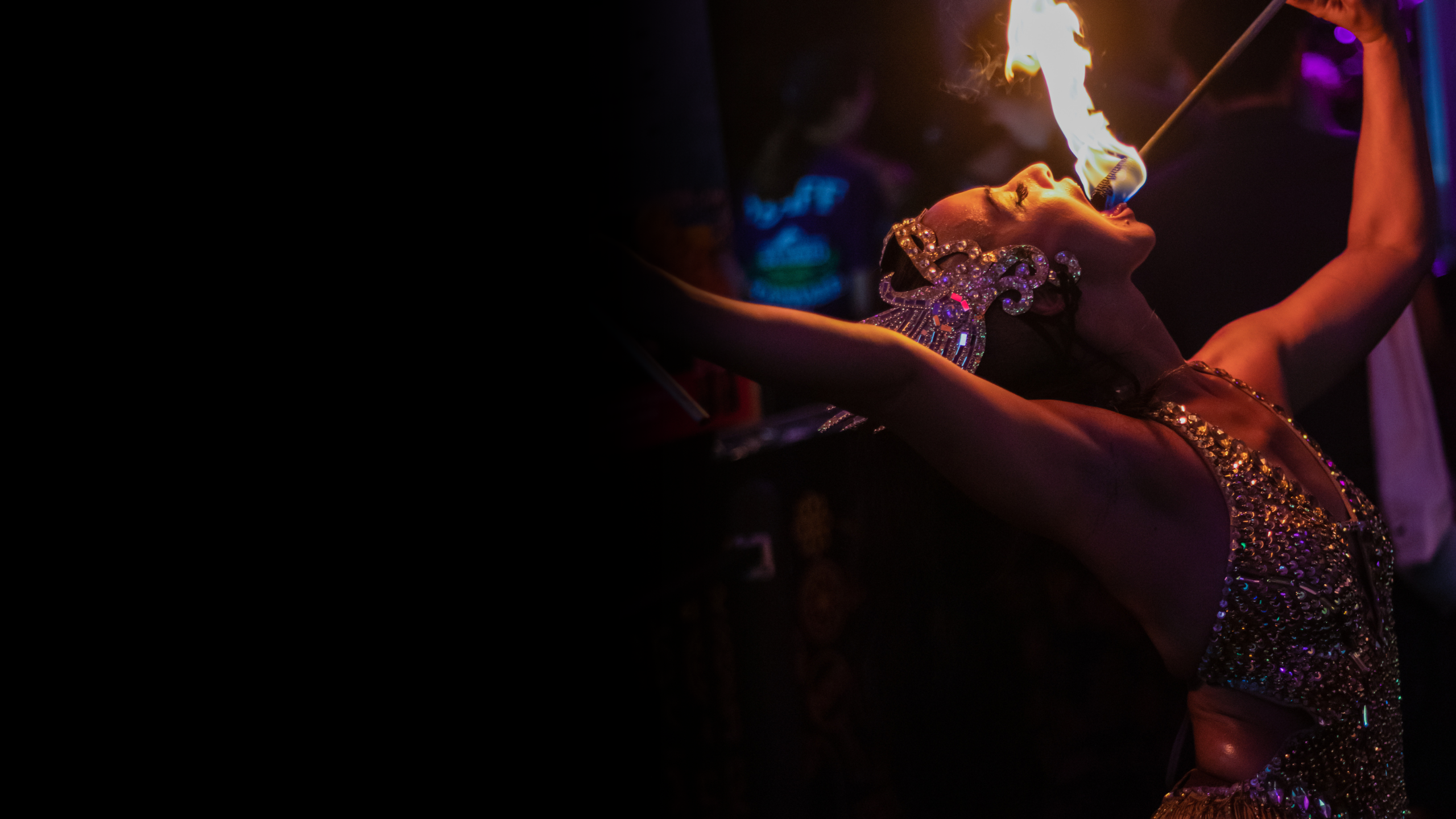 Hot Potato Band
Childers Festival
Sunday 30 July | 10.45 - 11.45 am
Crescent St Stage and roving the festival
Hot Potato Band's larger-than-life brass collective is a breath of fresh air, setting a new bar for energetic and interactive musical performances. Finding home in Sydney, their positive coastal energy pushes euphoric boundaries in their bold quest to reignite acoustic instrumentation.

The band's 10 year street performing history and unique sound is built on the backs of three drummers, a sousaphone and five horns that cover catchy chorus lines, providing a beautiful harmonic cloud for Ben, their vocalist, to float above.

HPB is un-bound by genres, stages and audiences. They are re-inventive of the traditional street brass band as a modern day dance machine and visual spectacle for all demographics with a strong sense of pride for their fun-loving, organic, and quirky musical nature.
Round Mountain Girls
Childers Festival
Sunday 30 July | 1.45 - 2.45 pm
Crescent St Stage
Combine Mumford and Sons, The Pogues and Metallica and you get Round Mountain Girls. Coined in the press as the 'finest purveyors of Celtabillypunkfolkrootsgrasscountry in the southern hemisphere', they are capable of taking you to places you didn't know existed.

After touring around the globe with the likes of Santana and Tim McGraw, Round Mountain Girls will bring their infectious energy to the Childers Festival stage to provide a unique combination of sounds that will have audiences on their feet!
Those Folk
Childers Festival
Sunday 30 July | 2 - 3 pm
Paverock Quarry Stage
Gracing the Childers Festival stage this year are the charismatic, authentic and thoroughly entertaining, Lawrence Menard and Clare Quinn, commonly known as Those Folk. A partnership forged in the fires of folk music, Those Folk explore sounds from the 1960s folk revival and contemporary Americana music.

Breathtaking vocal harmonies are featured alongside rich instrumental work performed on acoustic guitar, mandolin and banjo. They have been compared to the likes of Simon and Garfunkel and Johnny and June. Those Folk make not just folk music, but music for all sorts of folk.

Childers Festival
Sunday 30 July | 12.15 - 1.30 pm
Crescent St Stage
Joe Camilleri and The Black Sorrows have been at the forefront of the Australian music scene for decades and will this year grace the Childers Festival stage as our headline act! Join us as they belt out all the anthems including Hit and Run, Shape I'm In, Chained to the Wheel, Harley and Rose and Never Let Me Go.

Constantly honing his craft Joe Camilleri is an ARIA Hall of Famer and a rock'n'roll lifer. The band have sold more than two million albums to date and won an ARIA Award for Best Group. Renowned for their high-energy live shows and infectious, roots-soaked blues rock, don't miss them on the main stage on Festival Day!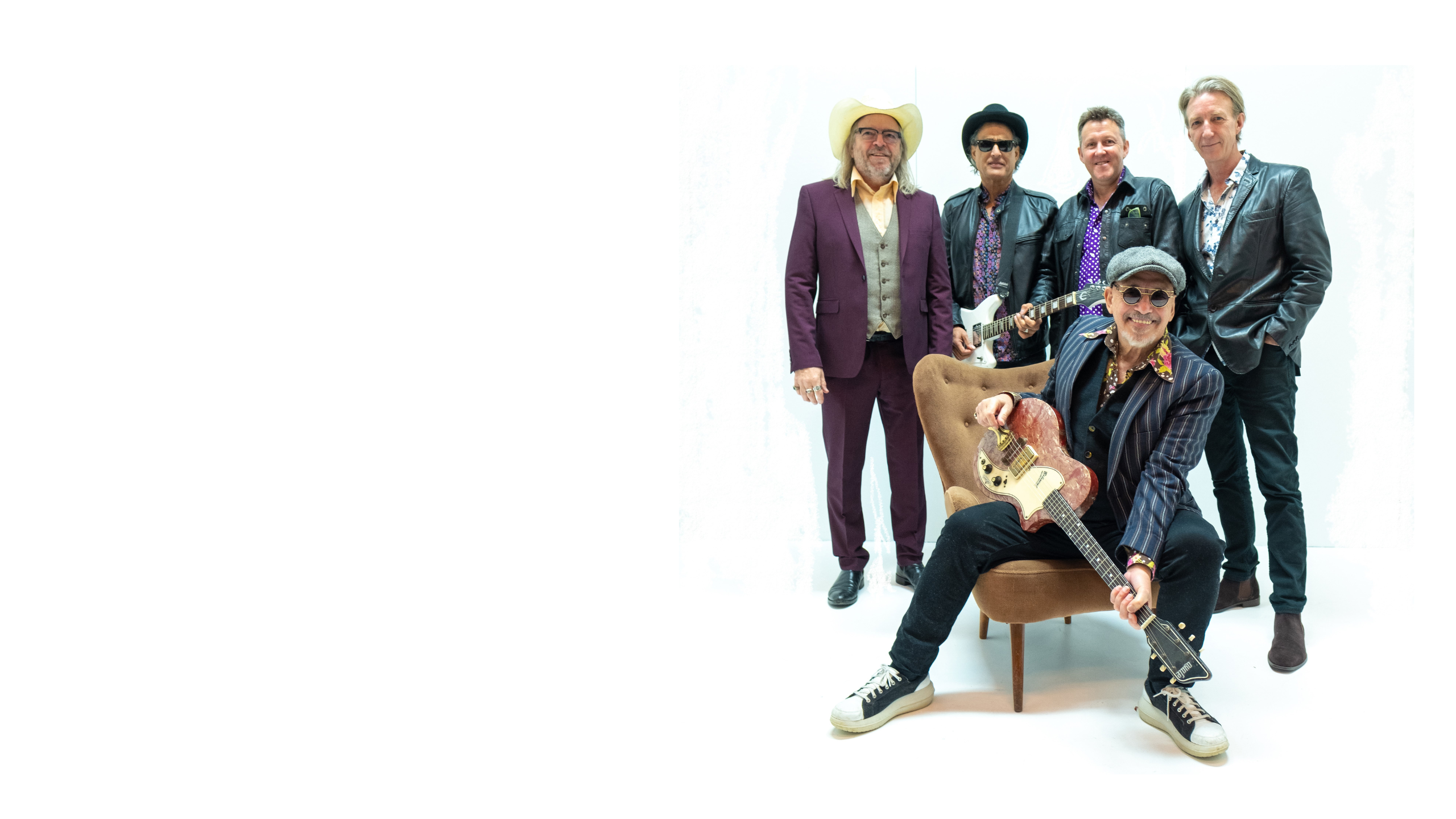 Tennessee Lights
Childers Festival
Sunday 30 July | 3 - 3.30 pm
Crescent St Stage
Playing at festivals and venues across the East Coast, Tennessee Lights are force to be reckoned with in the music scene. With roots in Aussie Rock, the band have an increasing repertoire of original material packed with crisp vocals, dynamic guitars and captivating drums that anchor their sound.

With an eclectic collection of songs in their playlist, Tennessee Lights will take on Childers Festival ready to showcase their originals, bring their distinctive sound to crowd favourites and add new life to old classics, engaging the audience in a high powered, commanding performance every time they take the stage!
Band of the 1st Regiment
Childers Festival
Sunday 30 July | 9 - 9.45 am
Crescent St Stage
The Band of the 1st Regiment Royal, Australian Artillery has been an integral part of the Australian Army since its inception in 1949. Renowned for its versatility and musicianship, this military band has performed for both defence and civilian audiences across Australia, entertaining and inspiring audiences through a broad range of music.

The band comprises of 32 Army Reserve members, all of whom are highly skilled musicians and soldiers. They perform across different genres including rock, pop, jazz, classical and traditional military music. The band regularly performs at military parades, ceremonies, concerts, and public events, showcasing their vast array of skills, while also supporting and representing the Australian Defence Force.
Colombian Dance Group
Crescent St Presents: Fiesta Latina
Saturday 29 July | 7.10 - 8.30 pm
Crescent St Stage

Childers Festival
Sunday 30 July | 1 - 1.30 pm
Courthouse Stage and roving the festival
Back for another Childers Festival, dance along with the Colombian Dance Group as they dazzle and transport you across the globe in their vibrant costumes. A Night of Burlesque at the Paragon
Friday 28 July | 7 - 10 pm
The Paragon Theatre
Three of Queensland's most loved performers have united to form the all-female powerhouse trio, The Kitty Kats. Featuring renowned vocalists Michelle Brown, Renae Suttie and Susanne Campbell, The Kitty Kats are proud to be bringing booty back.
With a sassy mix of 3-part acapella harmonies, cabaret, swing, blues, and rockabilly, The Kitty Kats will have you dancing, crying, singing, laughing out loud, and loving the skin you're in!
Attendees of this event will also be treated to performances by Scarlett Tinkerbelle and The Neon Sparkles.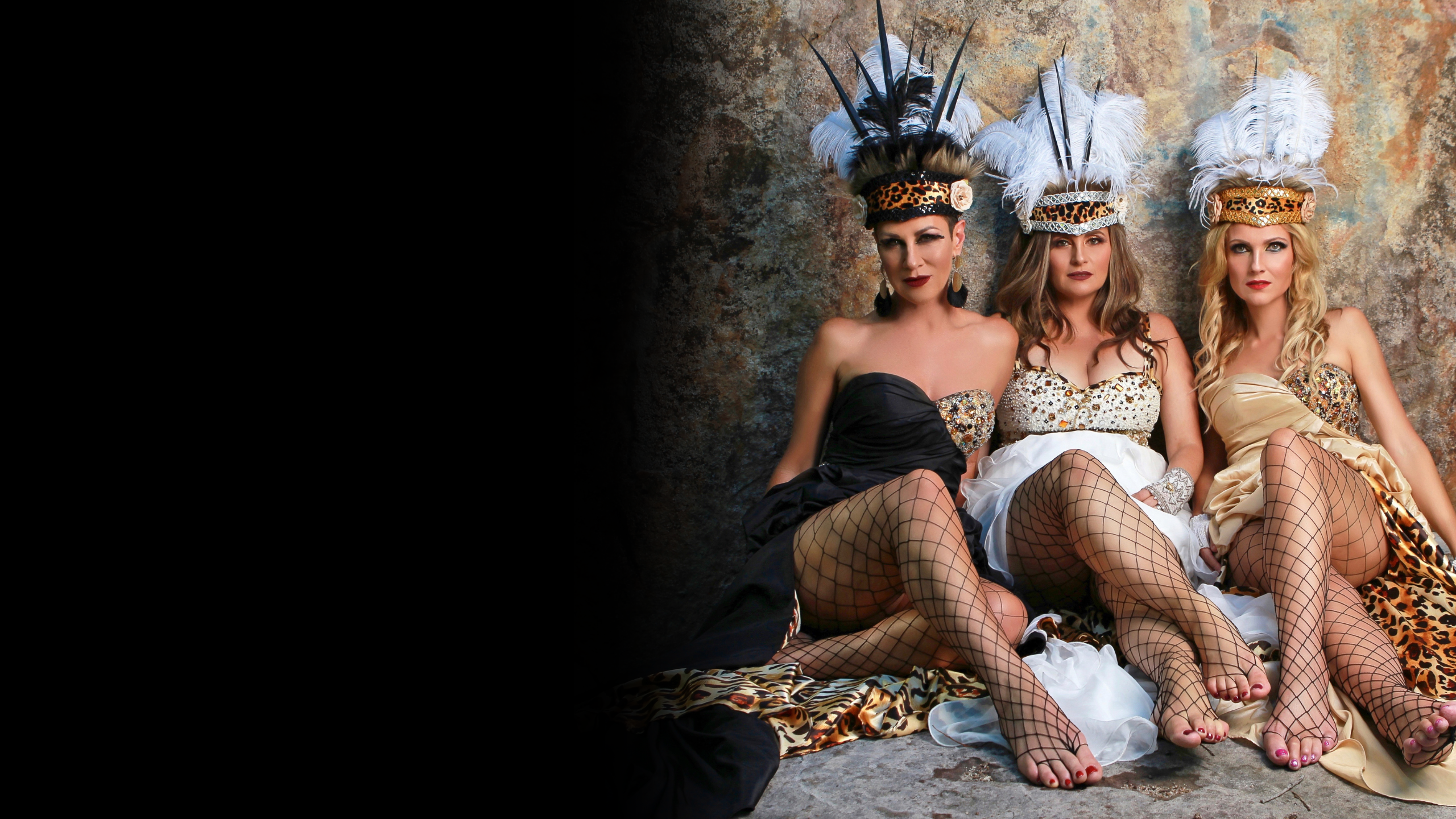 Joe Tee and Afrodisa
Childers Festival
Sunday 30 July | 12 - 1.30 pm
Isis Club
Get ready to move with Joe Tee and Afrodisa! This unique band with brings an unique fusion of African styles rhythms including Ghanaian hi-life, reggae, calypso and a dash of popular music.
Articulate arrangements and soulful vocals meld with Joe Tee and Afrodisa's indefinable flavour to create an infectious dance feel that will have you on your feet in no time.
PCYC Blazers Dragon and Lion Dance Team
Childers Festival
Sunday 30 July | 9 am - 3 pm
Roving the festival
Dragon and Lion Dance has been an integral part of Chinese Culture for thousands of years. It is believed that the symbolism of the dragon and lion will chase away negative energy and the traditional dance will scare away evil spirits and bring strength and good luck to those in attendance.
A festival favourite, the PCYC Blazers have been performing for 13 years and return to delight crowds once again.
JC + The Tree
Childers Festival
Sunday 30 July | 10 - 11 am
Paverock Quarry Stage
JC and the Tree create brilliant soundscapes that elevate you into timeless visions of all things connected to nature and the world beyond. This indie-folk duo writes melodies about all things from the mountains to the sea and life between.
The heartfelt violin playing from JC soars as the warm rich tones of the Tree blend with their voices to create perfect harmony. Pushing boundaries, they take their audiences on a journey through genres including gypsy and Spanish violin pieces, folk/metal rock songs, funky wah-wah violin grooves and soulful piano ballads. Opera by the Lake
Saturday 29 July | 2 - 4 pm
Lake Redbrook
Dubbed Australia's most beautiful voices, The 7 Sopranos are a high impact classical spectacle combining entertainment, glamour and vocal power! In a unique fusion of contemporary and classical style, prepare to be taken on a musical journey through classic songs and moving operatic melodies.
Their unique look and sound reaches out and bridges the gap across all ages and music lovers. Enchanting new and enthusiastic audiences across the globe, the 7 Sopranos represent a level of style and sophistication rarely seen, making them the perfect addition to this year's Opera by the Lake!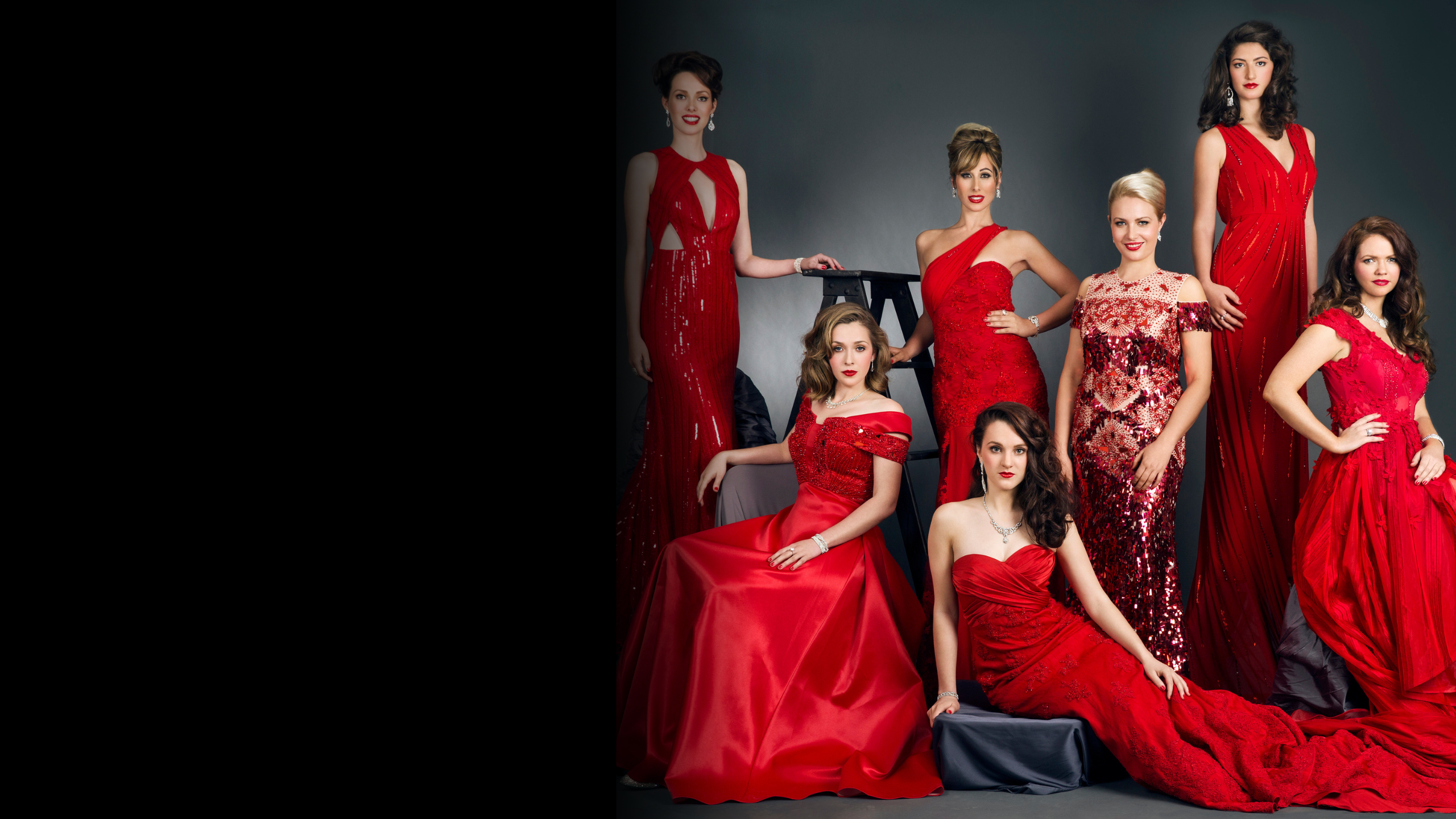 Stephen Lovelight
Childers Festival
Sunday 30 July | 11 am - 12 pm
Paverock Quarry Stage
Destined for a life of music from a young age, Stephen Lovelight's path was forged by the likes of Hendrix, The Rolling Stones, Robert Johnson and Skip James.
Gather around and prepare to be blown away by Lovelight's real and raw blues set and dance with the childlike freedom that comes alive only through music.
Spargo Brothers
Childers Festival
Sunday 30 July | 12 - 1 pm
Paverock Quarry Stage
Well know in the Bundaberg music scene, The Spargo Brothers will hit the stage this Childers Festival delivering the pub rock tunes they are best known for.
Entertaining crowds since 1999 playing gigs both together or separately across Australia and the UK, the duo are back in Bundaberg and ready to belt out to your favourite anthem from any era.
Phoebe Jay
Childers Festival
Sunday 30 July | 9 - 10 am
Paverock Quarry Stage
Living among the sunny cane-fields of Bundaberg, this talented Australian singer's melodic tones mix traditional country with a new and vibrant sound. At just 19 Phoebe Jay has a string of independent country music awards and charting success in addition to an appearance on season nine of The Voice Australia.
From the Gympie Music Muster, Tamworth Country Music Festival and now Childers Festival, we're excited for Phoebe to take the stage and rock our country socks off! Childers Festival
Sunday 30 July | 9 am - 3 pm
Roving the festival
Delight in Miss Bubbles' adore-a-bubble world where joy and rainbows rule! Miss Bubbles is a Gold Coast based bubbleologist who has been leaving a trail of rainbows, giddy children and sparkle for the past 12 years as she entertains across SEQLD. Prepare yourself for a bubble popping extravaganza, enormous bubbles and bubble secrets galore.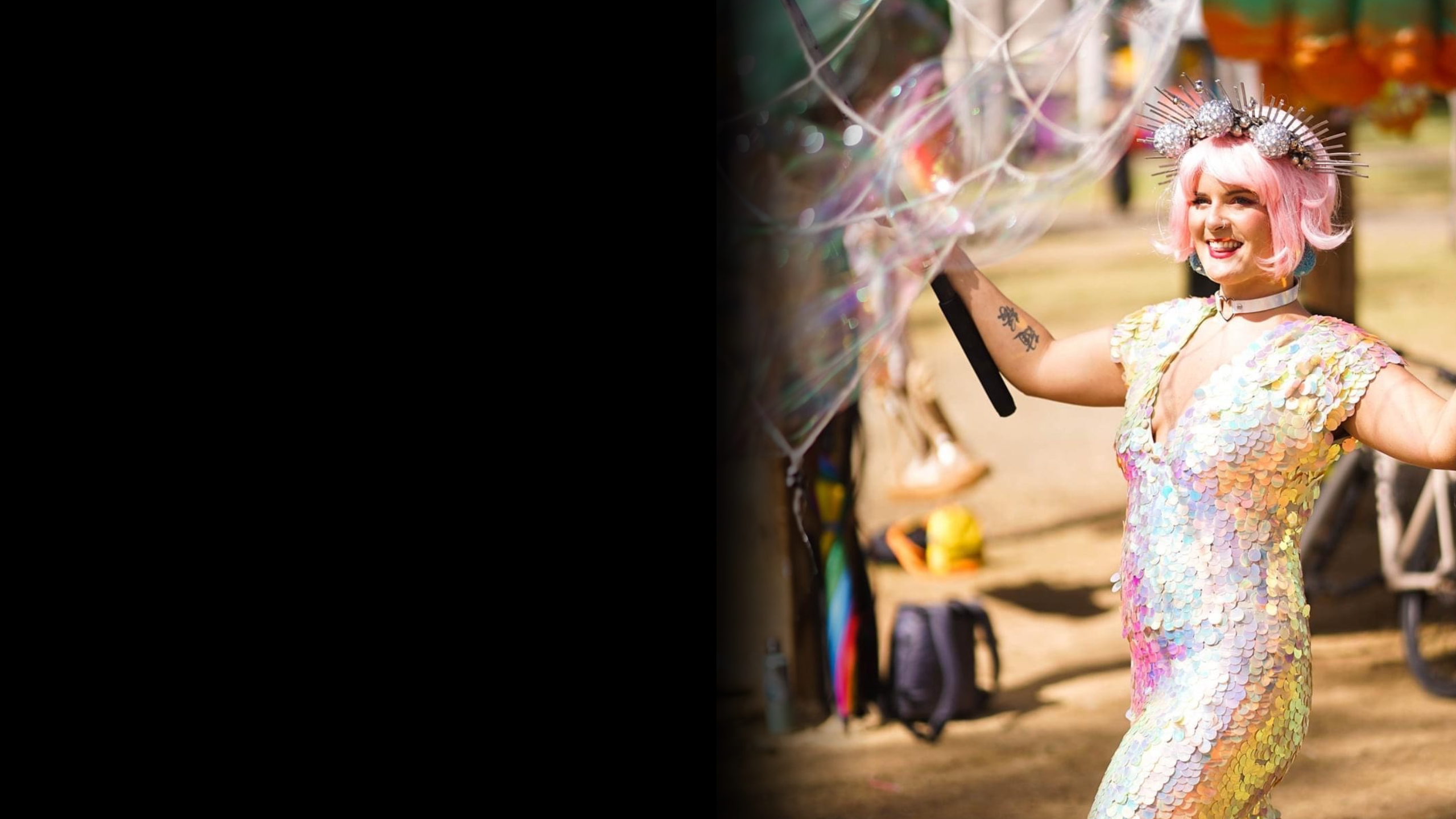 Fiesta Creations
Childers Festival
Sunday 30 July | 9 am - 3 pm
Roving the festival
What's Childers Festival without an amazing ensemble of stilt walkers! Fiesta Creations will be roaming the festival, spreading joy from above and breathing life into the event.
See the busy crowd of festival goers part to make way as stilt walkers stroll down the highway. Be sure to grab a photo or two as they pass! You can also catch them the Fiesta Creations fire show on Saturday night.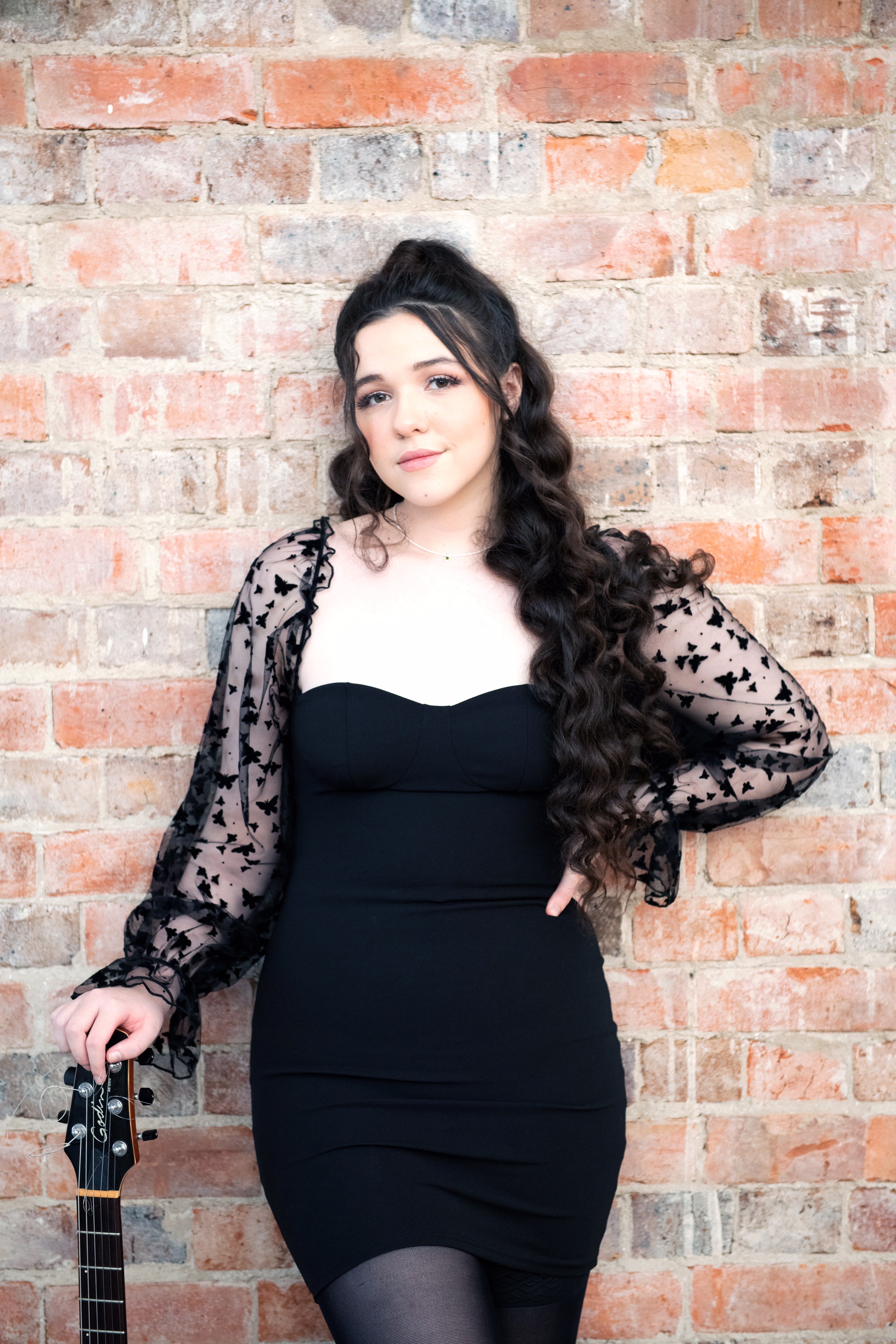 Abigail Williams
Childers Festival
Sunday 30 July | 1 - 2 pm
Paverock Quarry Stage
Abigail Williams is a talented local singer and songwriter. Beyond her years, she has always had a passion for music and built a following performing from the age of nine.
Abigail uses her music to tell a story and strives to resonate with her audience through both her original music and classic covers she performs.
Kenny + The Nitro Rockers
Childers Festival
Sunday 30 July | 9 - 2 pm
Courthouse Stage
Get ready to Blast off! Kenny and The Nitro Rockers are here to set the stage alight with their Rock'n'roll and rockabilly tunes.
Based here in Bundaberg, this band will have you on your feet with the bop that doesn't stop! Childers Festival
Sunday 30 July | 10 am - 2 pm
Roving the festival
Established in 1986, the infamous 'band on wheels' has spread happiness everywhere from Japan to the Australian outback. Their cultural diversity, tropical coast and Afro Latin Caribbean rhythms are the raw ingredients for Fiesta Tropicale. With 20+ international tours, this vibrant, interactive, roving group has made its way through Childers Festival many times over the years, bringing their Latin and Caribbean sounds to the streets. Catch them roving the festival spreading joy through their iconic Samba sounds!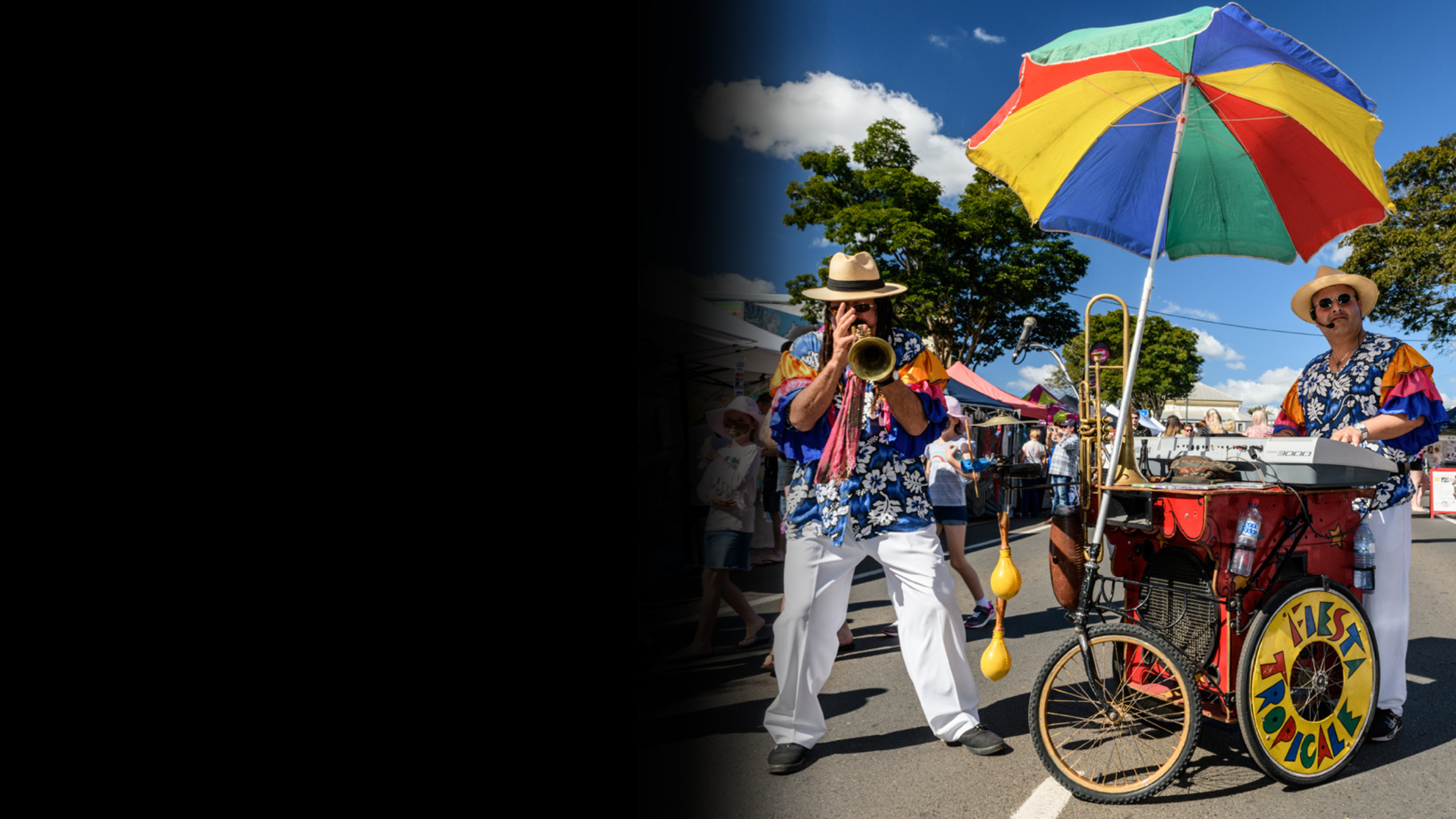 Childers Country Line Dancers
Childers Festival
Sunday 30 July | 11 - 11.30 am | 12.45 - 1 pm
Courthouse Stage
This group of Childers line dancers have been dancing for over 25 years. With members ranging from 7 to 70, Childers Country Line Dancers will have you on your feet as they show off their moves at this year's festival.
Should you want to give it a go, they offer classes to suit the ultra-beginner right through to advanced dancers.
Keely Sliwka
Childers Festival
Sunday 30 July | 9 am - 12 pm
Millennium Park
Music has been part of Keely Sliwka's life from a young age, she started singing lessons at eight years old and guitar lessons at 10. The EKKA Country Music Showdown winner's love for music comes from seeing people enjoying her performances and connecting with her audience.
Getting her inspiration from watching Australian Idol and The Voice, Keely is looking forward to continuing to pursue her career in music by gracing the Childers Festival stage!
Ricardo Bona
Childers Festival
Sunday 30 July | 9 am - 12 pm
Isis Club
Ricardo Bona is an accordionist, music teacher, composer, and a graduate of the University of Sao Paulo. He also studied at the AWM Conservatory with Alvaro Couto, and the Sao Paulo State Music School with Guilherme Ribeiro and Josue dos Santos. Ricardo devotes his life solely to music.
He has studied and played a wide range of musical styles, including choro, forro, musica caipira, sertanejo, classical music, jazz, tango and regional folk music.

Childers Festival
Sunday 30 July | 9 am - 3 pm
Roving Fiesta Latina and the festival
Full of colour and energy, the Sambazzy performers are the Sunshine Coast's premier street-marching samba band, complete with beautiful samba dancers from Bundaberg Latin Fusion. A festival favourite, witness the crowd of Childers Festival goers part to make way for this larger than life ensemble, creating lasting, vibrant memories for event attendees.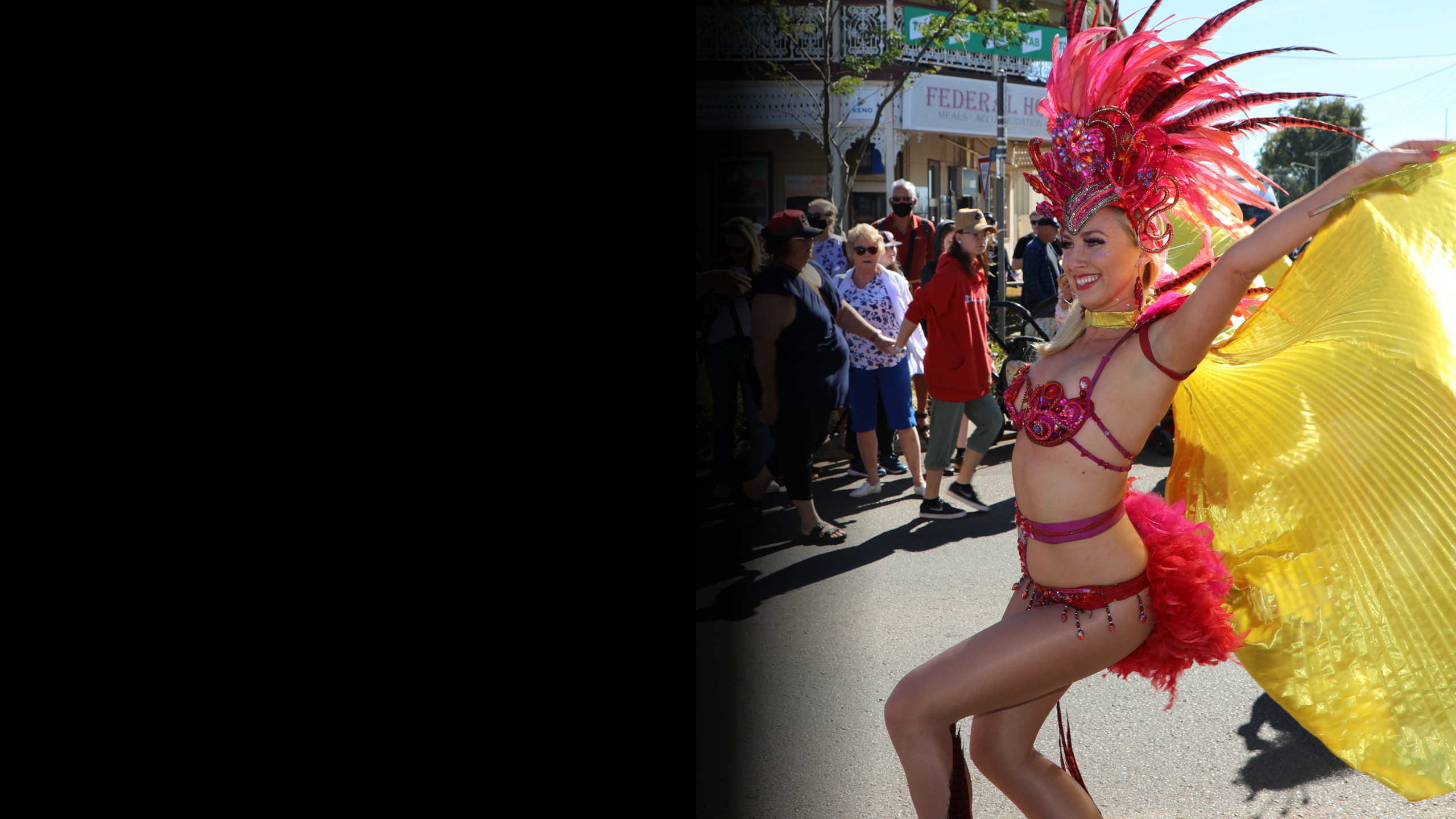 Meleane Havea
Childers Festival
Sunday 30 July | 12 - 3 pm
Millennium Park
Meleane Havea is 20-year-old Tongan and South African musician from Bundaberg. Audiences can expect to be wowed by her music, which ranges from modern jazz, RnB, indie and soul tunes.
Meleane pulls inspiration from her cultural background which shines through and is brought to life through her music.
Bundaberg Caledonian Pipe Band
Childers Festival
Sunday 30 July | 9 am - 3 pm
Roving the festival
The Bundaberg Caledonian Pipe Band is the oldest piping band in Queensland, established in 1884.
They are a community bagpipe band who supply music for annual festivals, street marches, sporting and charity events, ceremonial and memorial occasions and now Childers Festival! Catch them marching proudly through the streets in their Ancient Sutherland kilts.
Pub Rock Choir
Childers Festival
Sunday 30 July | 10 am - 2 pm
Roving the festival
Whether you are an all-star shower singer, karaoke regular or someone who just loves to sing, Bundaberg's Pub Rock Choir is the group for you! Since 2017, Pub Rock Choir has been meeting and rehearsing in pubs around Bundaberg and singing pub rock and pop classics.
This is the Pub Rock Choir's sixth year performing at the Childers Festival. You will find their 'tartan army' singing in front of various pubs before heading in for a drink and moving on to the next one!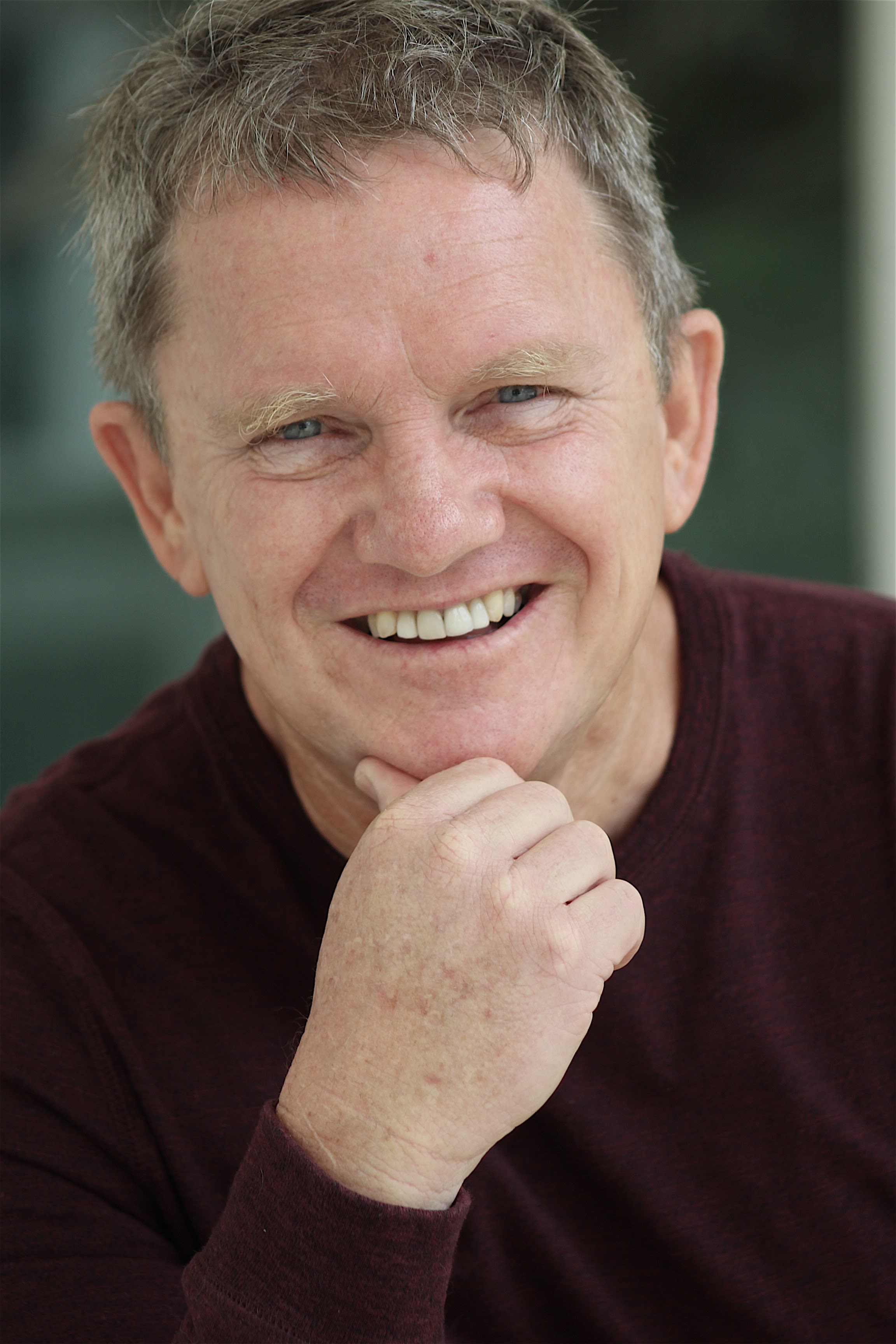 Russell Krause
Childers Festival
Sunday 30 July | 9 - 3.30 pm
Roving the festival
Russell will once again be joining us as the official festival spruiker.
Since graduating with an acting degree from QUT, Russell has performed with a variety of theatre companies around Australia. Professional stage productions include Best Christmas Pageant Ever, Aladdin, Pearl Fishers, A Christmas Carol, as well as a host of corporate theatre and cabaret productions around the world.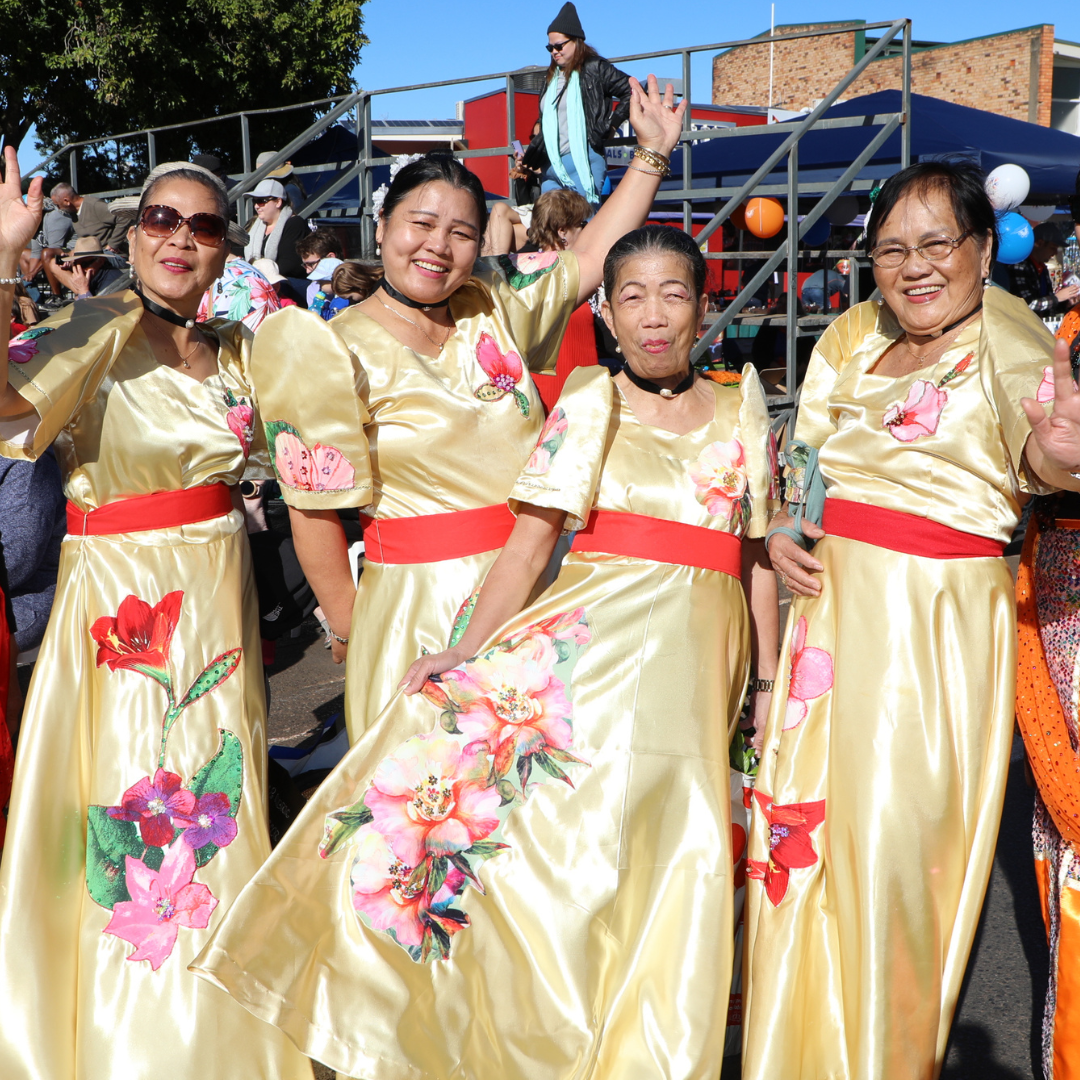 Isis Multicultural Group
Childers Festival
Sunday 30 July | 9.45 - 10.15 am | 12.15 - 12.45 pm
Courthouse Stage
The Isis Multicultural Group has been a part of Childers Festival since its conception.
With many members Filipino, each year crowds are wowed with traditional folk dancing, complete with bright dresses that twirl to sounds of the Philippines.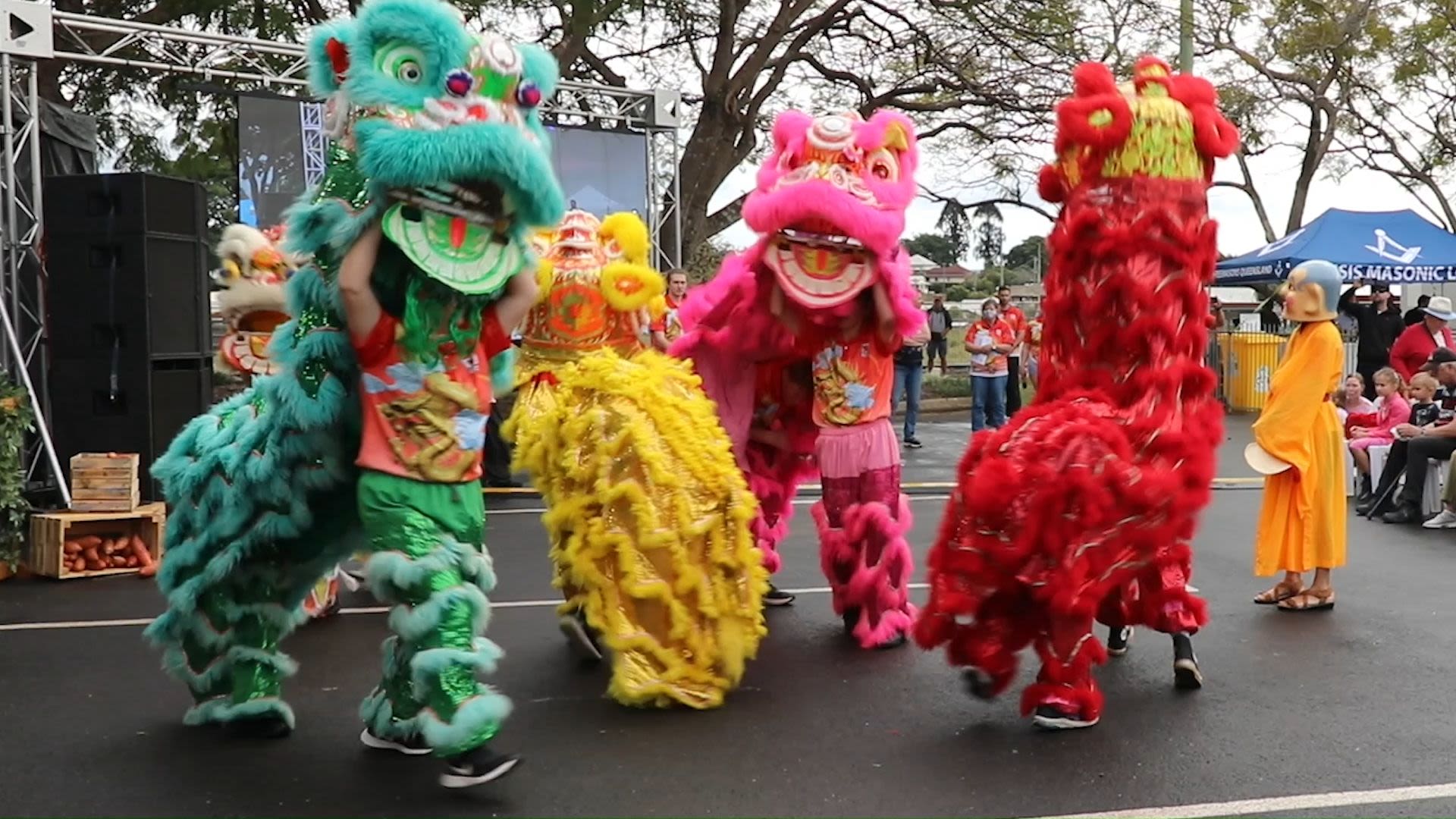 Salsa Dance Lesson
Crescent St Presents: Fiesta Latina
Saturday 29 July | 5 - 5.50 pm
Crescent St Stage
Complete your Fiesta Latina experience with salsa dancing!
Bring your dancing shoes and join Andre and Heidi from Gold Coast Salsa as they set the stage alight and get you moving to that infectious Latin rhythm. With many dance competition titles under their belts, expect to be salsa dancing like a pro in no time!
Carnival Fitness
Crescent St Presents: Fiesta Latina
Saturday 29 July | 10 - 11 am
Courthouse Stage
Get moving this Childers Festival with Carnival Fitness!
This Afro-Caribbean fitness fusion incorporates basic dance steps with body-weighted exercises and pure carnival vibes. No rhythm needed and two left feet welcome!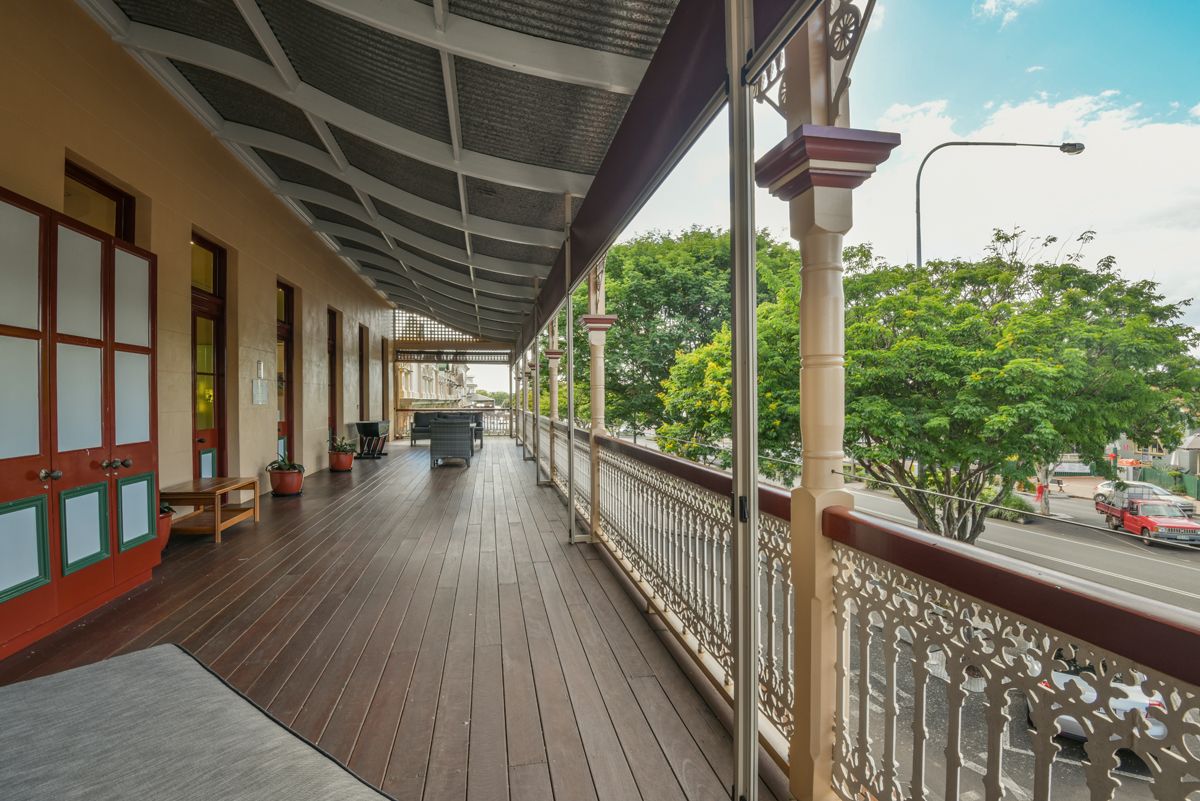 Chill out at CHARTS
Childers Festival
Sunday 30 July | 9 am - 3.30 pm
Childers Arts Space
Need a break from the all the excitement of Festival Day? Take the opportunity to relax, rest your feet and chill out at Childers Arts Space, while enjoying a birds eye view of the festival from the gallery veranda.
Enjoy the dedicated chill out space, entertainment and even a little retail therapy in the bespoke Gallery Shop featuring artisan wares from local designers and creators. All purchases support Childers' thriving regional arts scene.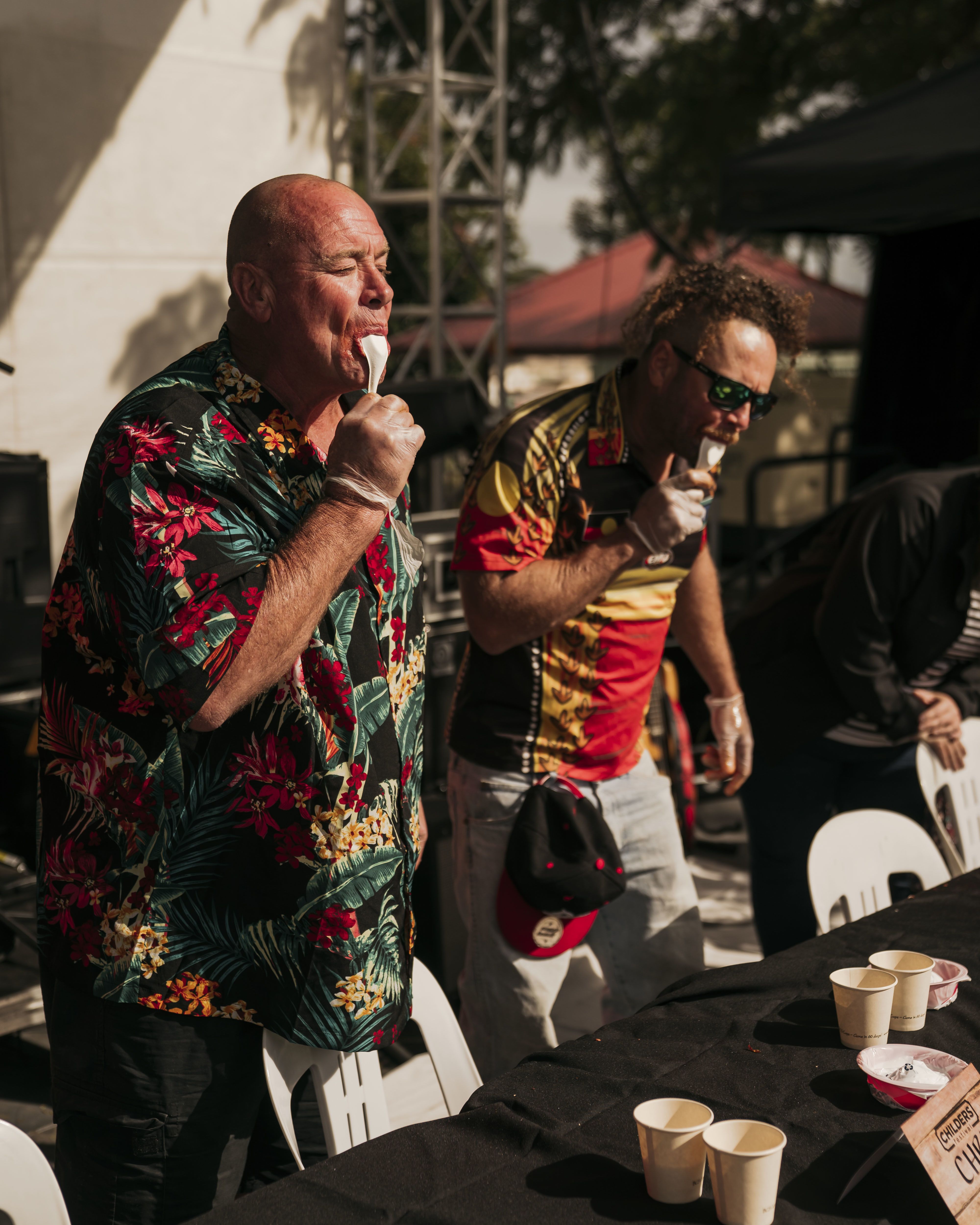 Childers Chompin' Chilli Comp
Childers Festival
Sunday 30 July | 10 - 10.45 am
Crescent St Stage
The Chilli Eating Competition is back for 2023. Last year's Chilli Wing Eating Competition was such an enormous success we have had no choice but to bring it back for another round!
This year, the victims, also referred to as our competitors, will push their chilli tolerance to its breaking point with the challenge of eating whole chillies on stage, working their way up to the Carolina Reaper! 10/10 on the heat spectrum, the Carolina Reaper Chilli is officially the hottest chilli in the world, and grown right here by Childers Fine Foods.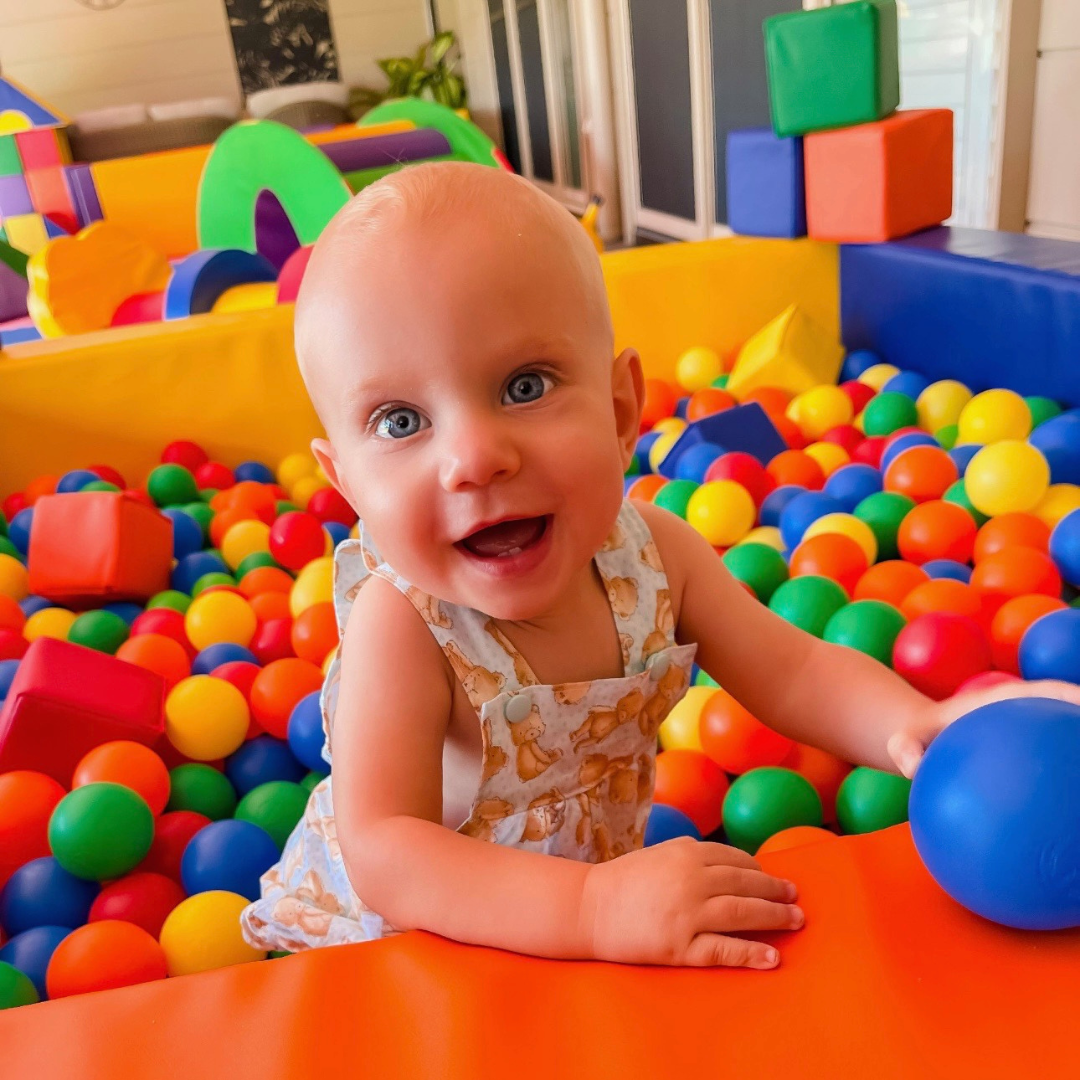 Funny Bunnies
Soft Play
Sunday 30 July | 9 am - 3.30 pm
Isis Club, lawn bowls green
Funny Bunnies soft play equipment is kept to the highest standards in cleanliness and safety, built strong for 0-5 year olds. Take a break from the hustle and bustle of Childers Festival and let your bub play in the ball pit, tunnels, climbing cube, soft slides, rainbow climbing bridges, balance beams, building blocks and more! It's an experience like no other!
Located on the lawn bowls green at the Isis Club.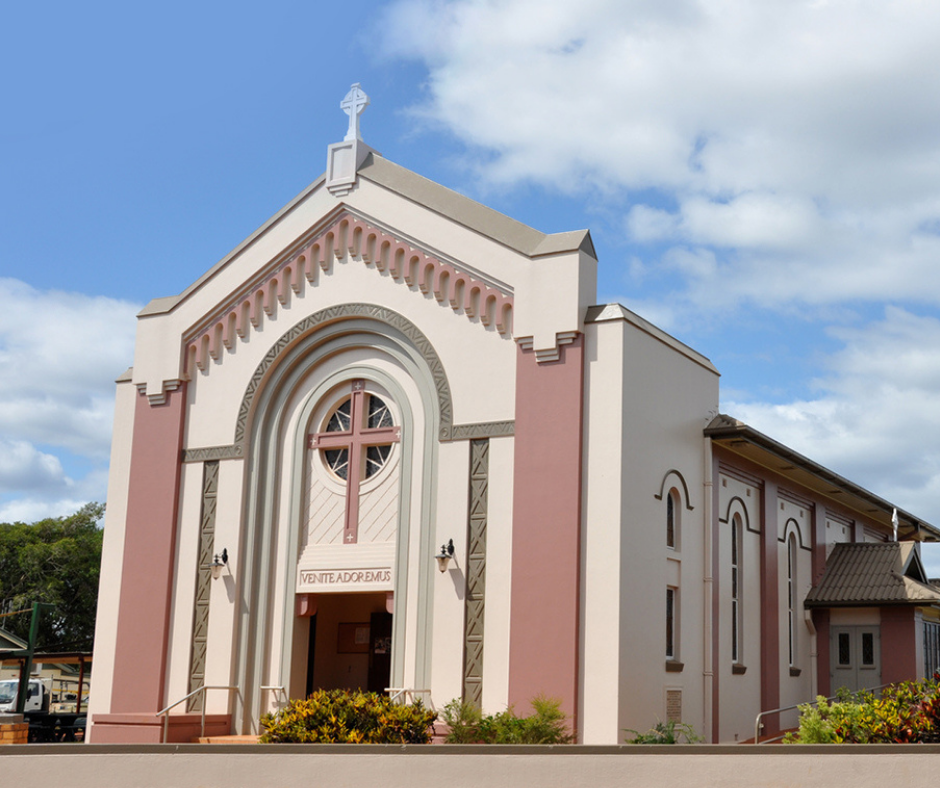 Sacred Heart Catholic Church
Sunday 30 July | 9 am - 1 pm
Churchill Street
Built in 1941, Sacred Heart Church is a beautiful Romanesque style church. The land beside the Church was used to build a convent and a school for the Sisters of St Joseph, who had been operating a school in Childers since 1926.
On the corner of Churchill and Stewart Streets, it will be open for festival visitors to view.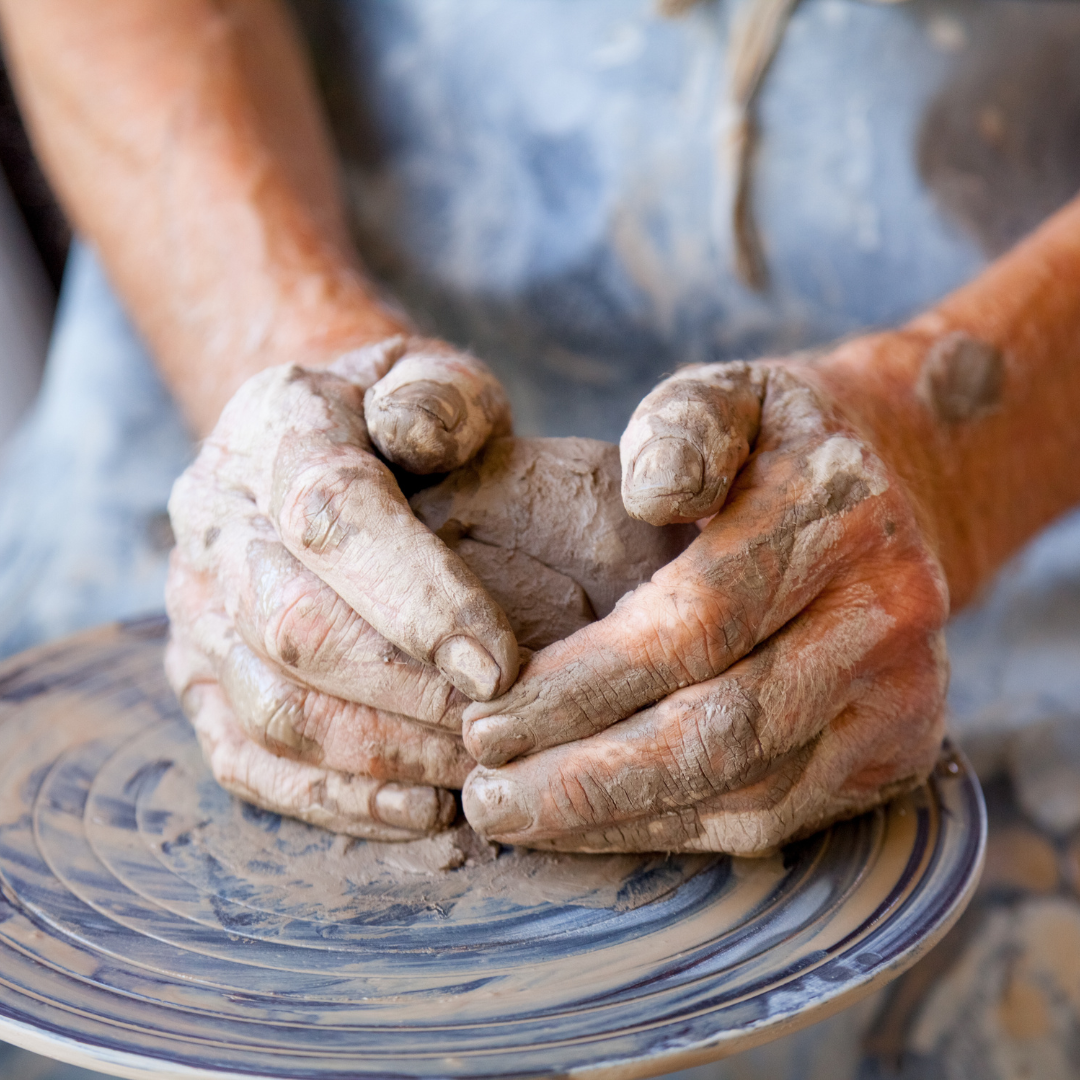 Childers Firehouse Potters
Sunday 30 July | 9 am - 3.30 pm
Churchill Street
On Festival Day the Childers Firehouse Potters will demonstrate their varied skills including 'on the wheel' and hand building, creating wonderful pieces. They have functional, artistic and quirky pieces for sale.
Find them opposite the Shell service station at the northern end of Churchill Street.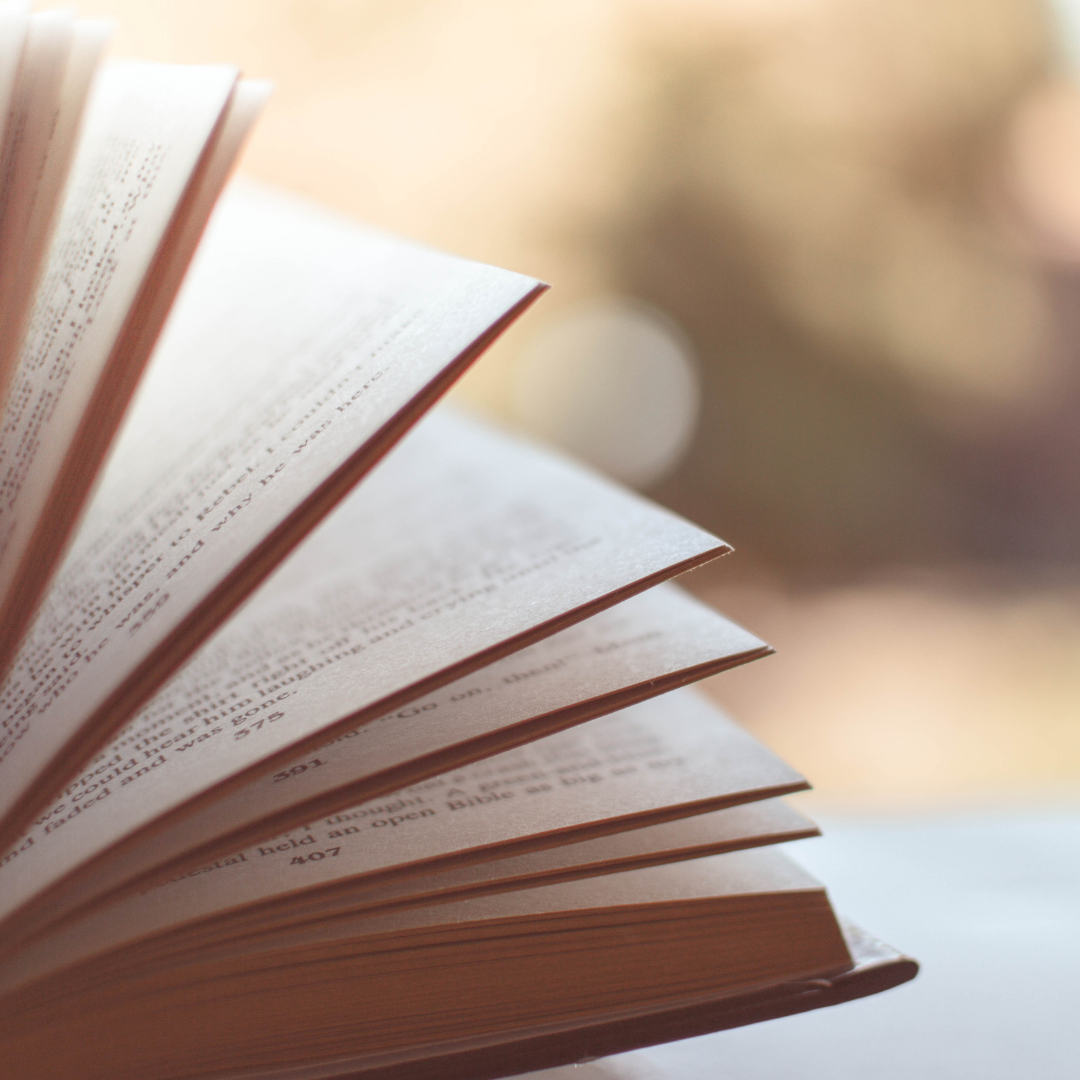 Childers Festival at the Library
Saturday 29 July | 9 am - 12 pm
Childers Library
Celebrate Childers Festival at the library with a morning of children's activities, including craft and a scavenger hunt, complete with a festival inspired book display for all to enjoy.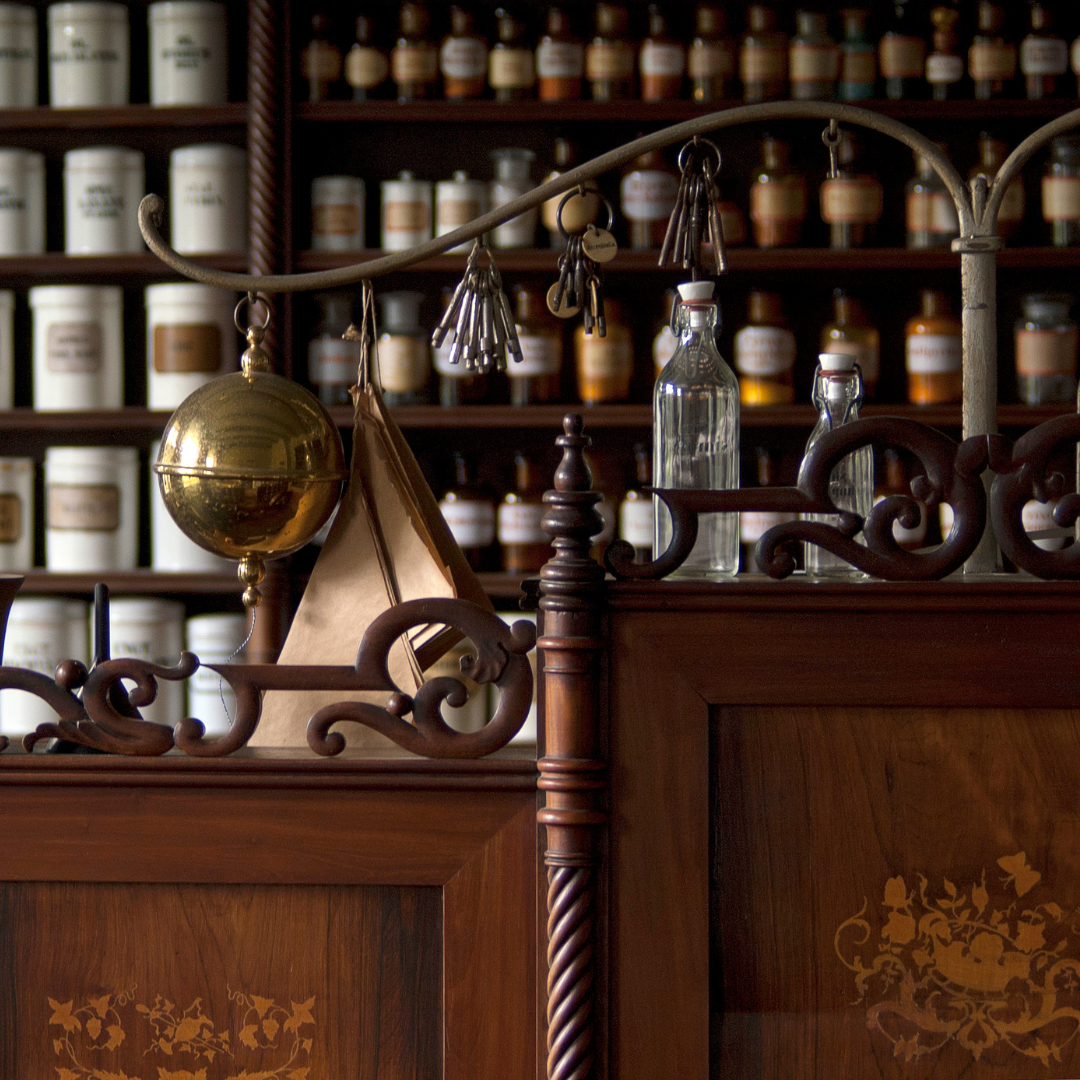 The Old Pharmacy
Childers Festival
Saturday 29 July | 9 am - 2 pm
Sunday 30 July | 9 am - 3 pm
The Old Pharmacy is a visitor attraction overflowing with a range of pharmaceutical displays and early medicines from the last century, local artwork and handmade souvenirs.
Free to enter, with tours of the dispensary a gold coin donation.