Dear Arts and Entertainment Lover,
Welcome to our program for June + July. We are getting ready to bust out the sequins and feather boas to welcome the Bundaberg Players Inc production of Priscilla, Queen of the Desert – The Musical, for four performances at the end of July.
In June, as part of Mornings at the Moncrieff we welcome the huge vocal talents of Luke Kennedy and Irena Lysiuk in Golden, a musical celebration of contemporary music's golden hits.
The Moncrieff will also present some great family entertainment with the acclaimed Monkey Baa Theatre Company's production of Edward the Emu, and professors Lexi Con and Noel Edge join us for a thrilling voyage through the alphabet with The Alphabet of Awesome Science.
Local artist John Leyland will have his artwork showcased in our foyer exhibition space along with high profile First Nations artists whose work will also be on display during NAIDOC Week.
We will also present a screening of the Academy Award nominated film Belfast starring Dame Judi Dench, plus our FREE community movie program continues with the chilling award-winning Australian drama Nitram.
Hope to see you soon at the Moncrieff.
Paul Dellit OAM
Manager, Moncrieff Entertainment Centre
Foyer Exhibition:
John Leyland
16 MAY - 27 JUNE
When: Monday - Friday, 9am - 5pm and one hour prior to public performances
John originally discovered his love of art during his last year of school and has been painting ever since. He has sold works throughout Australia and overseas and was recently awarded first place in the Queensland Royal Art Society monthly exhibition and won the People's Choice Award at the 2021 Bundaberg Art Prize.
Having lived on the Gold and Fraser Coast's, where he painted in watercolours and pastels, John has called Burnett Heads home for the last seven years where he discovered the versatility of working with acrylics. He is continually developing his skills at every opportunity and hopes his art reflects his own perception of life in that it should be an impression of the beauty and diversity around us.
Belfast
FRIDAY 3 JUNE
Tickets: $10.00
Time: 6.30pm
Event information: 98 minutes, Rated M
From lauded director Kenneth Branagh and starring an acclaimed ensemble cast, Belfast is a personal and joyful story about the power of memory, set in late 1960's Northern Ireland.

At the centre of the film is Buddy, a young boy on the cusp of adolescence, whose life is filled with familial love, childhood hijinks and a blossoming romance. Yet, with his beloved hometown caught up in increasing turmoil, his family faces a momentous choice: hope the conflict will pass or leave everything they know behind for a new life.

Director: Kenneth Branagh
Cast: Jamie Dornan, Caitriona Balfe, Judi Dench, Jude Hill.
Mornings at the Moncrieff: Golden
MONDAY 6 JUNE
Tickets: $25.00
Time: 11am
Event information: 70 minutes
All that glitters is gold in this glistening musical mixtape from the award-winning creators of Christmas Actually and There's Something About Music, The Little Red Company. GOLDEN unites superstar vocalists Luke Kennedy (Swing On This, The Voice Australia) and Irena Lysiuk (Your Song, Are You Lonesome Tonight), with piano virtuoso Damien Sim, for a musical celebration of contemporary music's golden hits.
Journey with these world-class artists through a treasure trove of Hollywood and Broadway's most-loved soundtracks and relive iconic music moments from your favourite films and stage shows, including My Fair Lady, West Side Story and The Sound of Music.
David Strassman
The Chocolate Diet
TUESDAY 7 JUNE
Tickets: VIP $79.90, A Reserve $59.90, B Reserve $49.90
Time: 7pm
Event information: 105 minutes | Rated MA15+ | Children must be accompanied by parent/guardian and over 12 years
From London to New York, David Strassman's comic genius has shocked and surprised. Now it's your turn to experience Strassman's uproarious comedy with those infamous favourites, the loveable Ted E. Bare and the evil Chuck Wood. Strassman's newest show is The Chocolate Diet.
Ted E. Bare's health quest is hilariously painful, and one we can relate to. Meanwhile, Chuck is going through an identity crisis. Strassman is one of Australia's favourite comedian's, a master of his art. Once again, he delivers the ultimate night out.
Edward the Emu
FRIDAY 10 JUNE
Tickets: Adult $25.00, Concession $20.00, Under 15 $15.00, Group 10+ $15.00
Time: 10am
Event information: 60 minutes no interval
The award-winning Monkey Baa team brings to the stage a new imagining of the classic Australian books by Sheena Knowles and Rod Clement. Edward and Edwina both wonder if there is more to life than being an emu but after adventures beyond the enclosure, they discover that the best thing you can be is . . . you!
Blue: The Songs of Joni Mitchell
WEDNESDAY 8 JUNE
Tickets: Adult $35.00, Concession $28.00, Under 20 $20.00, Group 6+ $26.00
Time: 7.30pm
Event information: 70 minutes
Australian cabaret chanteuse and musical theatre star, Queenie van de Zandt, renowned for her artful storytelling and raw, emotive vocals, brings to you the songs, stories and art of the musical legend that is Joni Mitchell. Renaissance woman, painter and poet, Mitchell created a soundtrack for the Woodstock generation.

In BLUE: The Songs of Joni Mitchell, Queenie and her live band explore her love of all things Joni. Using voiceovers and intimate storytelling, Queenie takes us on a sonic journey through Joni's life, losses and loves and intimately revealing the stories behind some of her most haunting songs such as A Case of You, Both Sides Now and Little Green. This promises to be a beguiling night of melancholic songs, poetic storytelling and haunting vocals in a perfect intimate setting.
Nitram
WEDNESDAY 15 JUNE
Tickets: FREE
Time: 10.30am
Event information: 112 minutes | Rated MA15+
Nitram (Caleb Landry-Jones) lives with his mother (Judy Davis) and father (Anthony LaPaglia) in suburban Australia in the mid-1990s. He lives a life of isolation and frustration at never being able to fit in. That is until he unexpectedly finds a close friend in a reclusive heiress, Helen (Essie Davis). However, when that friendship meets its tragic end and Nitram's loneliness and anger grow, he begins a slow descent into a nightmare that culminates in the most nihilistic and heinous of acts.
Director: Justin Kurzel
Cast: Caleb Landry Jones, Essie Davis, Anthony LaPaglia, Judy Davis
Enjoy one of our delicious gourmet packs with your show.
Each pack includes a selection of cheese, crackers, dip, nuts and seasonal fruit.
Other delicious food and drink items are also available.
Must be pre-booked online, via phone or at the box office up to 48 hours prior to a show.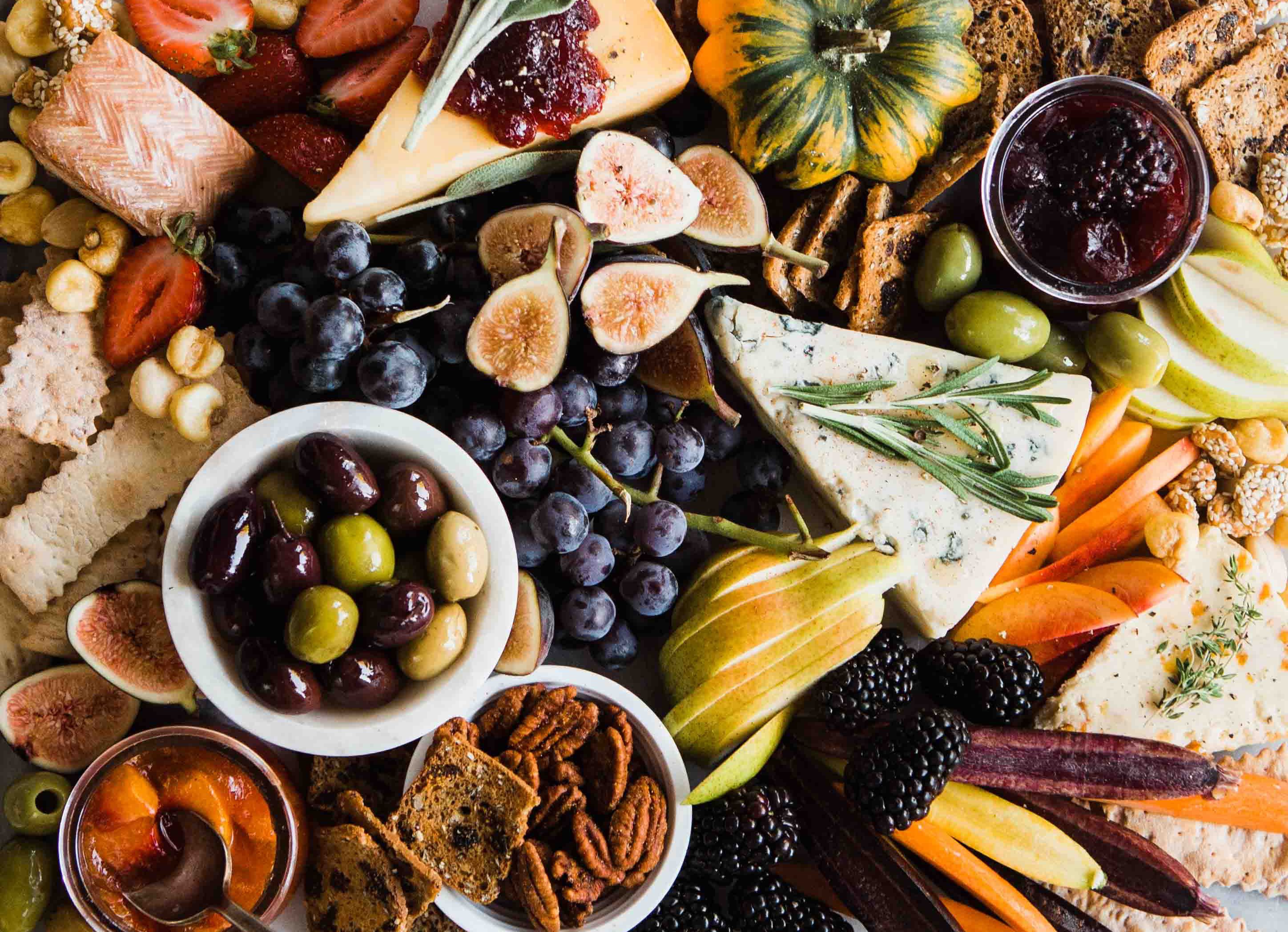 The Alphabet of Awesome Science
FRIDAY 24 + SATURDAY 25 JUNE
Tickets: Adult $35.00, Concession $28.00, Under 20 $20.00, Family of Four $75.00
Time: 1pm
Event information: 60 minutes
Brace yourself for an immersive hour of carefully crafted alphabetical, scientifical (award-winning) chaos!
Join professors Lexi Con and Noel Edge (the Word Nerd and the Science Freak) for a thrilling voyage through the alphabet – where great big chewy sesquipedalian words inspire mind-blowing scientific surprises.
Professor Lexi Con has curated a curious collection of her favourite words (one for every letter of the alphabet) with each word providing Professor Noel Edge with an inspirational jumping off point for 26 quirky scientific demonstrations – that squish and squirt, float and fly, erupt and explode.
Together, this dad-joke quipping, prank-pulling pair of polished professors strut their stuff in a performance that's equal parts explosive, messy, spectacular, hilarious, fascinating and gross.
Sing 2
School Holiday Fun
WEDNESDAY 29 JUNE
Tickets: FREE
Time: 10.30am
Event information: 110 minutes | Rated PG
The new chapter in Illumination's smash animated franchise arrives with big dreams and spectacular hit songs as the ever-optimistic koala, Buster Moon, and his all-star cast of performers prepare to launch their most dazzling stage extravaganza yet …all in the glittering entertainment capital of the world. There's just one hitch: They first have to persuade the world's most reclusive rock star—played by global music icon Bono, in his animated film debut—to join them.
What begins as a dream of big-time success becomes an emotional reminder of the power of music to heal even the most broken heart. Sing 2 combines dozens of classic rock and pop hit songs, electrifying performances, breathtaking artistry and Illumination's signature humor and heart into the definitive feel-good cinematic event of the year.
Melbourne International Comedy Festival Roadshow 2022
SATURDAY 2 JULY
Tickets: $39.00
Time: 7.30pm
Event information: 135 minutes with interval | Recommended 15+
Strap yourself in Australia! The Melbourne International Comedy Festival Roadshow is hitting the highways to home-deliver the freshest and funniest from the 2022 Festival to neighbourhoods across the nation. For 24 years the Roadshow has presented an all killer, no filler line-up of Australian stars and talented newcomers to comedy fans far and wide.
Buckle up for a night of stand-up, sketch, satire, silliness and song in this rip-roaring road trip designed to satisfy all your comedy cravings!
Foyer Exhibition:
NAIDOC Art Exhibition 2022
5 JULY - 15 AUGUST
When: Monday - Friday, 9am - 5pm and one hour prior to public performances
Following on from the success of previous exhibitions, Gidji Art is again partnering with the Bundaberg and District NAIDOC Committee to present an exhibition of Indigenous artwork here at the Moncrieff titled "Get Up! Stand Up! Show Up!"
This will be a curated exhibition from artworks submitted by up to 15 Indigenous artists from the Bundaberg and Central Queensland regions. Some of the artworks on show will also be available for sale.
NAIDOC Week Celebrations
TUESDAY 5 JULY
Tickets: FREE
Time:
9am - 5pm Foyer Art Exhibition
10.30am The Drover's Wife FREE cinema screening
6pm Foyer Art Exhibition Launch Event
7pm NAIDOC Awards 2022
7.30pm Contemporary Solo Dance Piece performed by Lani Plath
8pm The Drover's Wife FREE cinema screening
NAIDOC Week is a national celebration of the Aboriginal and Torres Strait Islander people and culture. This celebration takes place in the first week of July each year. The Bundaberg and District NAIDOC committee facilitate family friendly events from the first to the second Sunday of July each year, these events are open to all community members. It is about the desire to share Aboriginal culture with a multi-cultural society.
The Buddy Knox Project
SATURDAY 9 JULY
Tickets: Adult $45.00, Concession $38.00, Under 20 $20.00, Group 6+ $36.00
Time: 8pm
Event information: 100 minutes with interval
Born into an Aboriginal family of country rock performers, Buddy Knox is a blues man and the Tamworth-based musician has been described as Australia's answer to BB King!
Buddy has carved up the blues scene around Australia since 2007, notching his blues belt with all the big-ticket Aussie festivals from Bridgetown to Bluesfest. He has won the Sydney Blues Society Performer of the Year twice and plays with smooth finesse in the tasty authentic style of the old legends.
Armed with his signature 335 Gibson, his devotion to the art form is genuine, playing with an effortless style. The Blues sure have got Buddy Knox, but ask him yourself, he's happy about that, with a lifelong passion for this genre.
The Ten Tenors: Highway Men Tour
THURSDAY 14 JULY
Tickets: A Reserve $100.40, B Reserve $80.40
Time: 7pm
Event information: 135 minutes with interval
The TEN Tenors return to Australia in July 2022 with a brand new show, The Highway Men tour.
This all new production will feature some of the greatest country music songs alongside fan favourites and classics that audiences know and love such as Bohemian Rhapsody, Nessun Dorma, Unchained Melody and other rock and pop classics.
There will be two exciting new medleys and some new Australian classics, as well as a collection of beautiful arias.
Women In Voice
SATURDAY 16 JULY
Tickets: Adult $49.00, Concession $42.00, Under 20 $20.00, Group 6+ $42.00
Time: 7.30pm
Event information: 120 minutes with interval
Brisbane's much-loved cabaret event, Women in Voice, returns to Bundaberg for one night only and will feature a blend of some of the region's most loved singers as well as members of the Brisbane cast, a line-up of fresh young talent and audience favourites guaranteed to provide a uniquely entertaining night out.
Women in Voice was started by Annie Peterson in the early 90s to give an opportunity for female singers to share the music they did not have the chance to perform anywhere else. Every year, Women in Voice commits to providing performance and production mentorships to nurture future generations of 'women in voice'.
Priscilla Queen of the Desert: The Musical
THURSDAY 28 JULY
FRIDAY 29 JULY
SATURDAY 30 JULY
Tickets: VIP $69.00, BPI Subscribers/Members $33.00, Adult $49.00, Concession $40.00, Student $40.00, Group 10+ $40.00, Partial View $25.00
Time: 7.30pm nightly + 2pm Saturday
Event information: 140 minutes with interval
Break out your glitter, lycra, sequins and feathers and get your friends ready to Shake Your Groove Things at this high octane musical extravaganza, Priscilla Queen of the Desert presented by Bundaberg Players Inc.
By Arrangement with Nullarbor Productions in association with MGM On Stage. Exclusively licensed by Origin Theatrical Pty Ltd. Written by Stephan Elliott and Allan Scott. Based on the Latent Image/Specific Films Motion Picture. Distributed by Metro-Goldwyn-Mayer Inc. Musical Arrangements and Orchestrations by Stephen 'Spud' Murphy. Developed for the Stage and Original Direction by Simon Phillips.