Dear Arts and Entertainment Lover,
Welcome to our program for August + September.
Our cover features award-winning singer Jess Hitchcock, an Indigenous performer, composer and singer-songwriter with family origins from Saibai in the Torres Straits and Papua New Guinea. Over the last 6 years Jess has been touring with Kate Miller-Heidke as her backing vocalist around Australia and in 2019 was with Kate at the Eurovision song contest in Israel.
We are very excited to announce that the acclaimed Australian musical production The Sapphires is returning to the Moncrieff for one night only in September. This production sold out the last time it was here, with many patrons missing out on tickets. We advise you to book now for this show.
The hugely popular male group Tenori will perform as part of our Mornings at the Moncrieff series in August, and there is more great family entertainment on the way with The Box Show by Junkyard Beats and some interactive Dinosaur action with Erth's Prehistoric World.
Hope to see you soon at the Moncrieff.
Paul Dellit OAM
Manager, Moncrieff Entertainment Centre
Foyer Exhibition:
NAIDOC Art Exhibition 2022
5 JULY - 15 AUGUST
When: Monday - Friday, 9am - 5pm and one hour prior to public performances

Following on from the success of previous exhibitions, Gidji Art is again partnering with the Bundaberg and District NAIDOC Committee to present an exhibition of Indigenous artwork here at the Moncrieff titled "Get Up! Stand Up! Show Up!"
This will be a curated exhibition from artworks submitted by up to 15 Indigenous artists from the Bundaberg and Central Queensland regions. Some of the artworks on show will also be available for sale.
Bundaberg Eisteddfod
2 - 3 AUGUST
Tickets: Various
Time: Various


The Bundaberg Eisteddfod (BE) provides an opportunity for local competitors to participate in the performing arts and develop their artistic potential. The BE Ensemble Competition will feature choral, speech and drama and instrumental group performances.

BE seen.
BE heard.
BE celebrated.
A Street Cat Named Bob
SATURDAY 6 AUGUST
Tickets: $10.00 | VIP $100 (includes pre-movie food and drinks)
Time: VIP 3pm | Movie 4pm
Event Information: 105 minutes | RATED PG
To acknowledge Homelessness Week we are presenting a special screening of the award-winning British movie, A Street Cat Named Bob. The film won Best British Film at the 2017 UK National Film Awards.
All proceeds from ticket sales will go toward purchasing a Sleepbus for Bundaberg which will provide a safe place to sleep for those who may not have anywhere else to go.
Patrons attending the movie will also be encouraged to bring along non-perishable items to donate to the various Bundaberg charities to distribute to the homeless.
Mornings at the Moncrieff - Tenori, Beyond the Sea
WEDNESDAY 10 AUGUST
Tickets: $25.00
Time: 11am
Event Information: 90 minutes | No interval
Join these classically-trained Aussie larrikins on a musical journey around the world. Songs from Spain, Cuba, France, Italy, Norway, England, the US, Australia... everywhere man! Tenori employs the talents of three of Australia's powerhouse singers: David Kidd, Stewart Morris and Andrew Pryor.
Individually, they have beautiful voices but together they sing like the band of brothers they are, with the camaraderie and precision that more than a decade of harmonising together brings.
1927
SATURDAY 13 AUGUST
Tickets: $65.00
Time: 11am
Event Information: 150 minutes with interval
From the golden era for Australian rock bands, to reinvigorating fans today, 1927 have been entertaining audiences for 30 years and have stood the test of time as icons of the Australian music scene.
With a debut album that became a smashing success that went five times platinum, stayed in the ARIA chart for 46 weeks, selling in excess of 400,000 copies and winning ARIA Awards for best debut single and album, 1927 became a household name in Australia overnight. The album was . . . ish.
The Box Show by Junkyard Beats
TUESDAY 16 AUGUST
WEDNESDAY 17 AUGUST
Tickets: Adults $35.00 | Concession $28.00 | Child U/20 $20.00 | Group 6+ $26.00
Time: TUES 7pm | WED 10am
Event Information: 60 minutes | No interval | Post show Q&A
Get ready for the most sustainable fun you've ever had. In the hands of Junkyard Beats, ordinary household items are transformed into extraordinary musical instruments and unwanted junk comes alive in exciting and surprising ways!
The contents of an abandoned kitchen and wheelie bins become the greatest drum set in the world, plastic bags are an amazing musical instrument, and the human body becomes a unique sound machine.
Learn about sustainability with this high-octane and brilliantly imaginative show.
Jess Hitchcock
Unbreakable
THURSDAY 18 AUGUST
Tickets: Adults $35.00 | Concession $28.00 | Group 6+ $26.00 | Child U/20 $20.00
Time: 8pm
Event information: 100 minutes with interval
Award-winning opera singer and songwriter Jess Hitchcock, is an Indigenous performer and composer with family origins from Saibai in the Torres Strait and Papua New Guinea.
Jess has toured with Kate Miller-Heidke and Paul Kelly and sung alongside Tina Arena. She has worked as a teacher, composer and artist with Australia's Indigenous opera company, Short Black Opera.
Jess was the 2019 recipient of the Smuggler of Light Indigenous Music and Media Award and she is currently working on a new album alongside some of Australia's best producers.
The Killer Queen
Experience + Jeff Duff + Paradiso Strings
FRIDAY 19 AUGUST
Tickets: Adult $75.30 | Pension/Senior $71.30 | Student/U16 $65.30 | Group 10+ $65.30
Time: 8pm
Event Information: 150 minutes with interval

For the first time two of Australia's favourite live acts, The Killer Queen Experience and Jeff Duff come together to perform the greatest hits of Queen and David Bowie on one night, with special guests Paradiso Strings string quartet for their Lap of the Gods 2022 tour.
Killer Queen are recognised around the globe as the leading Queen tribute band and when accompanied by Paradiso Strings and Jeff Duff, this ensures an unforgettable night of sound and vision not to be missed!
Amy Shark
SATURDAY 20 AUGUST
Tickets: Sold Out - Join the waitlist
Time: 8pm
Event Information: 135 minutes with interval
Amy Shark is embarking on her biggest tour ever! The "I Said Hi" and "Everybody Rise" singer scored nine nominations at the 2018 ARIA Awards and four wins, including Album Of The Year, Best Female Artist and Best Pop Release.
The 'See U Somewhere Australia' Tour is set to be one of the biggest tours the country has ever seen. Amy has toured internationally and performed on several major US television shows including The Late Late Show with James Corden and The Tonight Show Starring Jimmy Fallon and collaborated with renowned musicians in many genres such as Ed Sheeran, Travis Barker and Keith Urban.
Turandot l Met Opera
WEDNESDAY 24 AUGUST
Tickets: Adult $28.00 | Concession $24.00 | U/18 $15.00 | Group 10+ $10.00
Time: 1pm
Event Information: 205 minutes with two intervals | Cinema screening
Franco Zeffirelli's unrivalled production returns with the renowned Russian soprano Anna Netrebko making her long-awaited Met role debut as the legendary cold-hearted Princess Turandot.
Prince Calaf falls in love with the Princess Turandot but in order to obtain permission to marry her, a suitor must solve three riddles. Any single wrong answer will result in the suitor's execution. Calaf passes the test, but Turandot refuses to marry him. He offers her a way out: if she is able to guess his name before dawn the next day, he will accept death.
Turandot is sung in Italian with English subtitles. This is a screening of the broadcast from the Metropolitan Opera 2021-22 Season in New York.
Andre Rieu's 2022 Maastrict Concert: Happy Days are Here Again!
SATURDAY 27 AUGUST
Tickets: $42.00
Time: 2pm
Event Information: 180 minutes with interval | Cinema screening
The wait is over! After 2 long years, maestro André Rieu is performing from his hometown of Maastricht once again!
This concert will be a jolly and captivating summer event on the iconic Vrijthof square, featuring popular feel-good classics, showtunes, and of course, joyous waltzes.
Together with the wonderful Johann Strauss Orchestra and very special guests, André is bringing an uplifting and romantic party to your local cinemas!
Let's sing, dance, share tears of joy and laugh together because… Happy Days Are Here Again!
The Sapphires
SATURDAY 3 SEPTEMBER
Tickets: Adult $52.00 | Concession $48.00 | U/20 $20.00 | Group 6+ $45.00
Time: 8pm
Event Information: 130 minutes with interval
The Sapphires is a multiple award-winning musical play and film about four young Aboriginal women from regional Australia, who like singing country music, and suddenly get the chance to change their tune and their lives. Wearing sequins, and armed only with microphones, they find themselves trying to spread joy in the hell that is the Vietnam War.
The Sapphires is a funny, heart-warming tale inspired by the true story of four Yorta Yorta Women, who sing classic soul hits against the backdrop of personal change and massive social upheaval. It is an energetic, fun, and engaging play that affirms life and the realisation of dreams.
Long Story Short
Free Community Film
WEDNESDAY 7 SEPTEMBER
Tickets: Free | Bookings essential
Time: Entertainment 9.30am | Movie 10.30am
Event Information: 94 minutes | RATED M
When time-poor Teddy wakes up the morning after his wedding to discover that every few minutes he's jumping forward to the next year of his life, he must use every precious moment wisely to keep from losing the love of his life, and to learn to love the life he's losing.
Enjoy pre-entertainment from 9.30am provided by the Palm Lakes Singers.
Enjoy one of our delicious gourmet packs with your show.
Each pack includes a selection of cheese, crackers, dip, nuts and seasonal fruit.
Other delicious food and drink items are also available.
Must be pre-booked online, via phone or at the box office up to 48 hours prior to a show.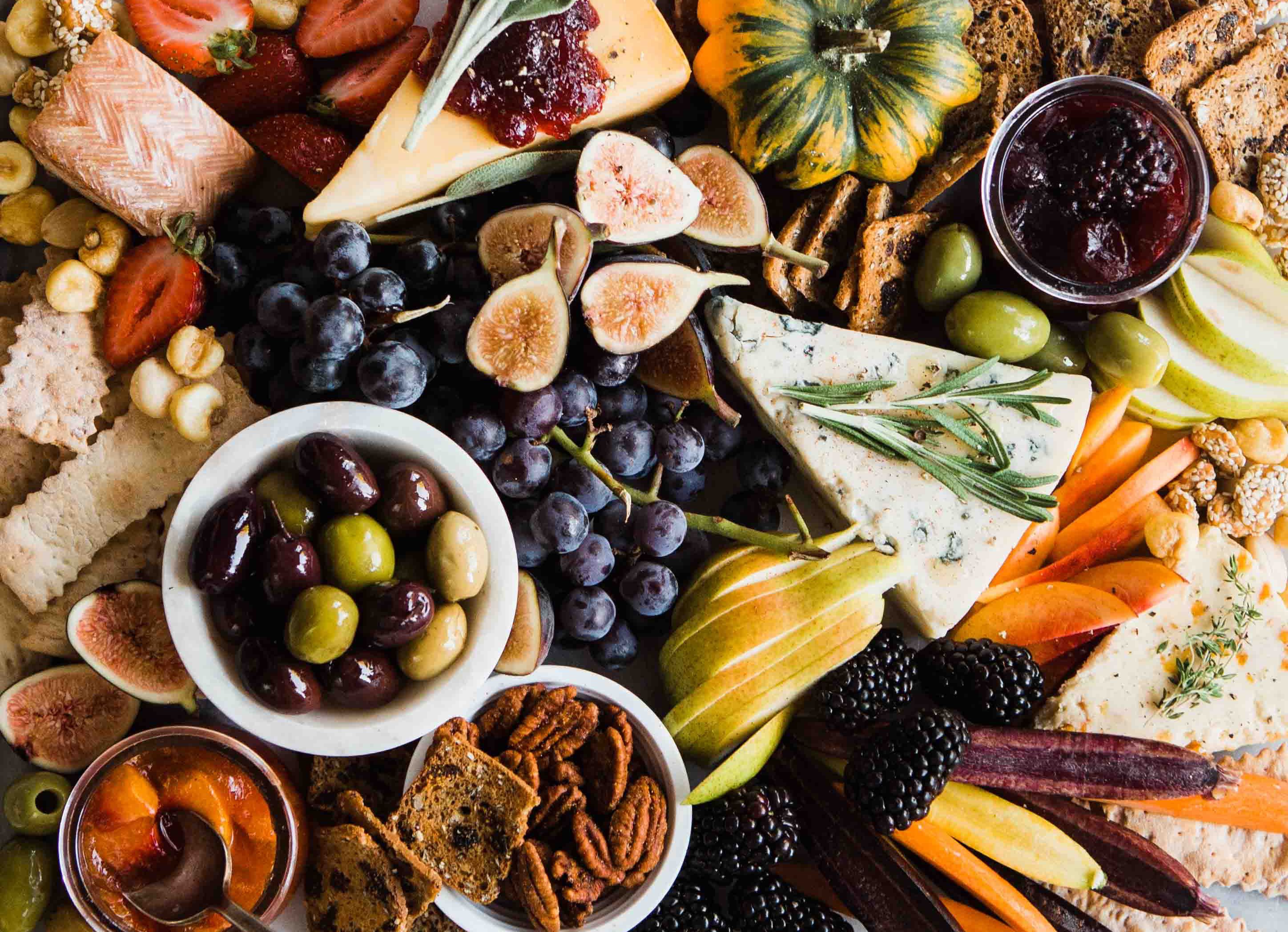 Prada Clutch's All Drag Revue
FRIDAY 9 SEPTEMBER
Tickets: Adult $65.00 | Concession $60.00 | U/16 $60.00 | Group 10+ $59.00
Time: 8pm
Event Information: 110 minutes

Let us take you on a journey from where it all began, darlings!
Flanked by gorgeous men, Australia's six-foot something songstress Prada Clutch and her 'girls' pay tribute to the history of Aussie drag . . . in concert. Revisit the good ol' days with Les Girls in the 60s, sing along to classic disco hits and sashay into today with a celebration of chart-topping music icons that have inspired drag performers around the world!
Jam packed with dazzling feathers, wigs and headpieces, you will not forget this glittering drag spectacular!
The Best of the Bee Gees with Colin 'Smiley' Petersen
SATURDAY 10 SEPTEMBER
Tickets: Adult $79.90 | Concession $69.00 | Group 6+ $69.00 | Family (2 x Adult, 2 x Children U/17) $158.00
Time: 8pm
Event Information: 160 minutes with interval
The Best of the Bee Gees with Colin 'Smiley' Petersen brings a catalogue of mega-hits and first-hand stories from original Bee Gees drummer, Colin 'Smiley' Petersen. This show has toured for over two decades.
Drum protégé and child actor (Smiley, The Scamp and A Cry from the Streets), Colin was the official fourth band member and essential to the Bee Gees sound, driving the evolution of this supergroup on stage and in the studio.
He performed on five albums with the three brothers including the iconic #1 singles Massachusetts, To Love Somebody, New York Mining Disaster, I Started A Joke and so many more.
Battle of the Bands
THURSDAY 15 SEPTEMBER
Tickets: Gold Coin Entry
Time: 6pm
Come along and watch The Lighthouse Rock Festival and Triple M Battle of the Bands competition.
Local acts are encouraged to enter for their chance to win cash prizes and an opening spot at the inaugural Lighthouse Rock on October 15, and share the stage with Jimmy Barnes, Jon Stevens, Ian Moss, The Choirboys, Swannee and more!
Erth's Prehistoric World
FRIDAY 16 + SATURDAY 17 SEPTEMBER
Tickets: Adult $20.00 | Child U/18 $15.00
Time: Friday 1pm | Saturday 10am + 2pm
Event Information: 55 minutes | Recommended ages 5+
Travel to the bottom of the ocean to discover ancient bio-luminescent creatures and marine reptiles, then back to dry land to witness some of the most amazing dinosaurs to have ever walked this Earth.
Renowned the world over for their theatrical magic and for pushing the limits of design, content and experience, Erth's Prehistoric World is a fusion of the highly successful Dinosaur Zoo and Prehistoric Aquarium. Experience the creatures of your imagination coming to life on stage in this enthralling new show!
Ron's Gone Wrong
School Holiday Film
WEDNESDAY 21 SEPTEMBER
Tickets: Free | Bookings essential
Time: 10.30m
Event Information: 106 minutes | RATED PG | 4 tix per transaction
20th Century Studios and Locksmith Animation's Ron's Gone Wrong is the story of Barney, a socially awkward middle-schooler and Ron, his new walking, talking, digitally-connected device, which is supposed to be his "Best Friend out of the Box."
Ron's hilarious malfunctions set against the backdrop of the social media age, launch them into an action-packed journey in which boy and robot come to terms with the wonderful messiness of true friendship.
Book early to see this one!
Fairytales on Ice
MONDAY 26 SEPTEMBER
Tickets: Royal VIP Experience $89.90 | Platinum $69.90 | Gold $57.90 | Silver $42.90 |
Family of 4 10% off
Time: 6.30pm
Event Information: 110 minutes with interval
Direct from its sellout tour in the US, the ice skating spectacular Fairytales on Ice is touring Australia this year. Delight in the spectacular as award-winning skaters bring your favourite fairytale characters to life through ice skating, singing and music!
Featuring stories and characters from The Little Mermaid and The Pirate Adventures, explore the fairytale land alongside Cinderella, Alice in Wonderland, Little Red Riding Hood and more!
This non-stop thrilling adventure features exciting magical illusions, spectacular special effects, alongside an original award-winning recorded soundtrack with thrilling jumps, spins and pair lifts.