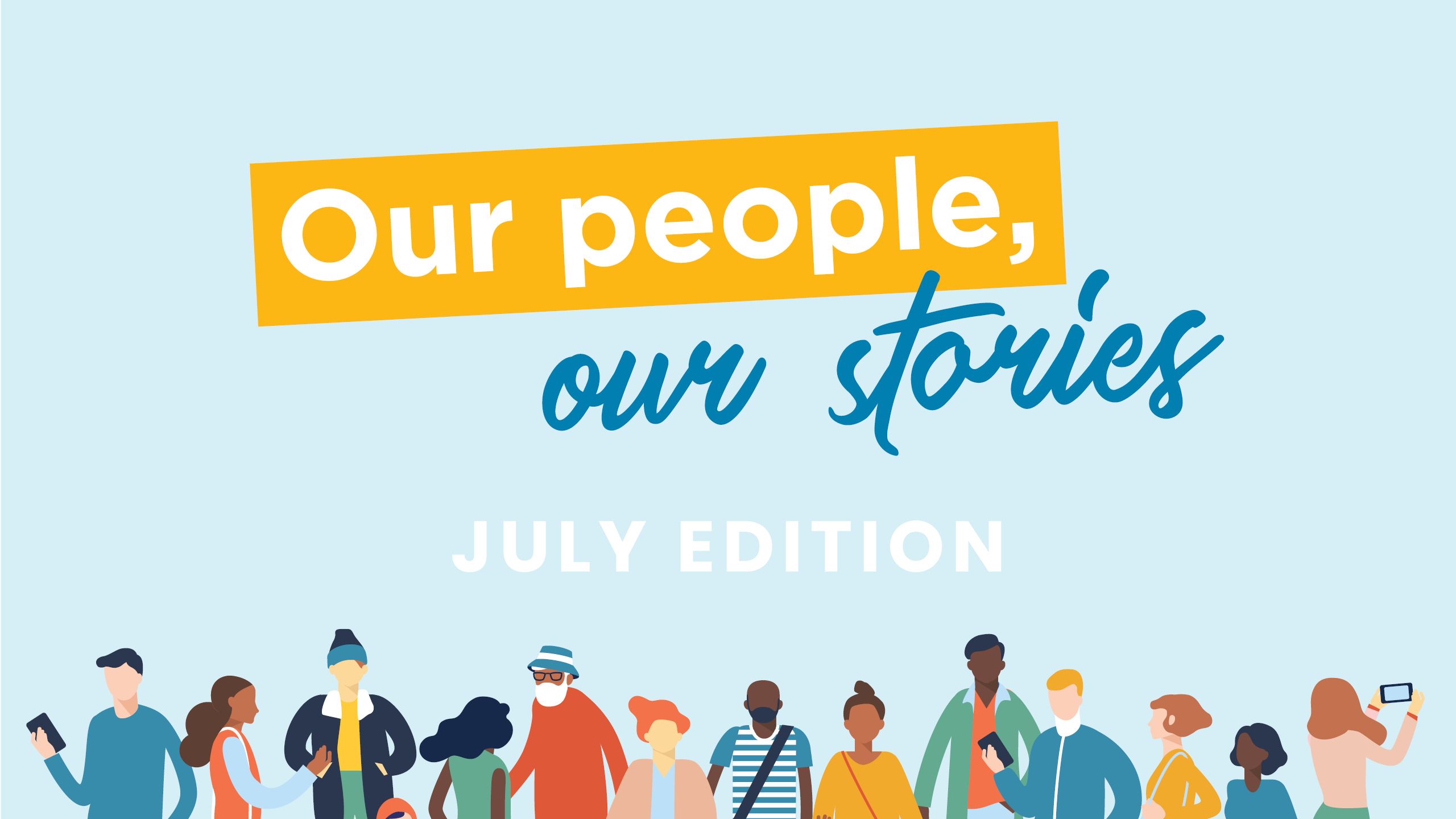 Dr Mo
Dr Mohamed Hussein is a Bundaberg Region chiropractor who has a passion for helping people.
He was born in Ethiopia, raised in Kenya from age 7 and then moved to New Zealand before coming to Australia in 2014. Dr Mo made Bundaberg his home two years later and said he instantly fell in love with the region. He decided to offer his services in Gin Gin after realising a great need for a chiropractor in the area.
Dr Mo said what he loved most about his work was the constant learning and holistic approach to assisting others.
"My mind works in a sense where I need to understand how one thing connects to another," he said.
"From a chiropractic point of view, we focus on posture, alignment and moving those interferences within your system and allowing your body to function at capacity.
"We try to understand biomechanically and functionally what's going on in your body."
Dr Mo said he knew what career path he wanted to follow when he saw just how much his own chiropractor had helped him.
"I was an avid soccer player," he said.
"I suffered with injuries a lot and the chiropractor I saw took some x rays and sat down with me and explained what it was and how he was going to help me.
"The feeling that I had, the joy of finally having an answer was like, I need to give the same feeling back to my community and that's what's been driving me ever since."
Dr Mo said he greets each day with a positive outlook and said he loved to spread good vibes to everyone he meets.
"Every day I wake up and write five things that I am grateful for and I do the same before bed," he said.
"I'm grateful to have eyesight to see all the colours of the day, I'm grateful to smile or see people smiling.
"Everyone you meet, you become a part of their journey."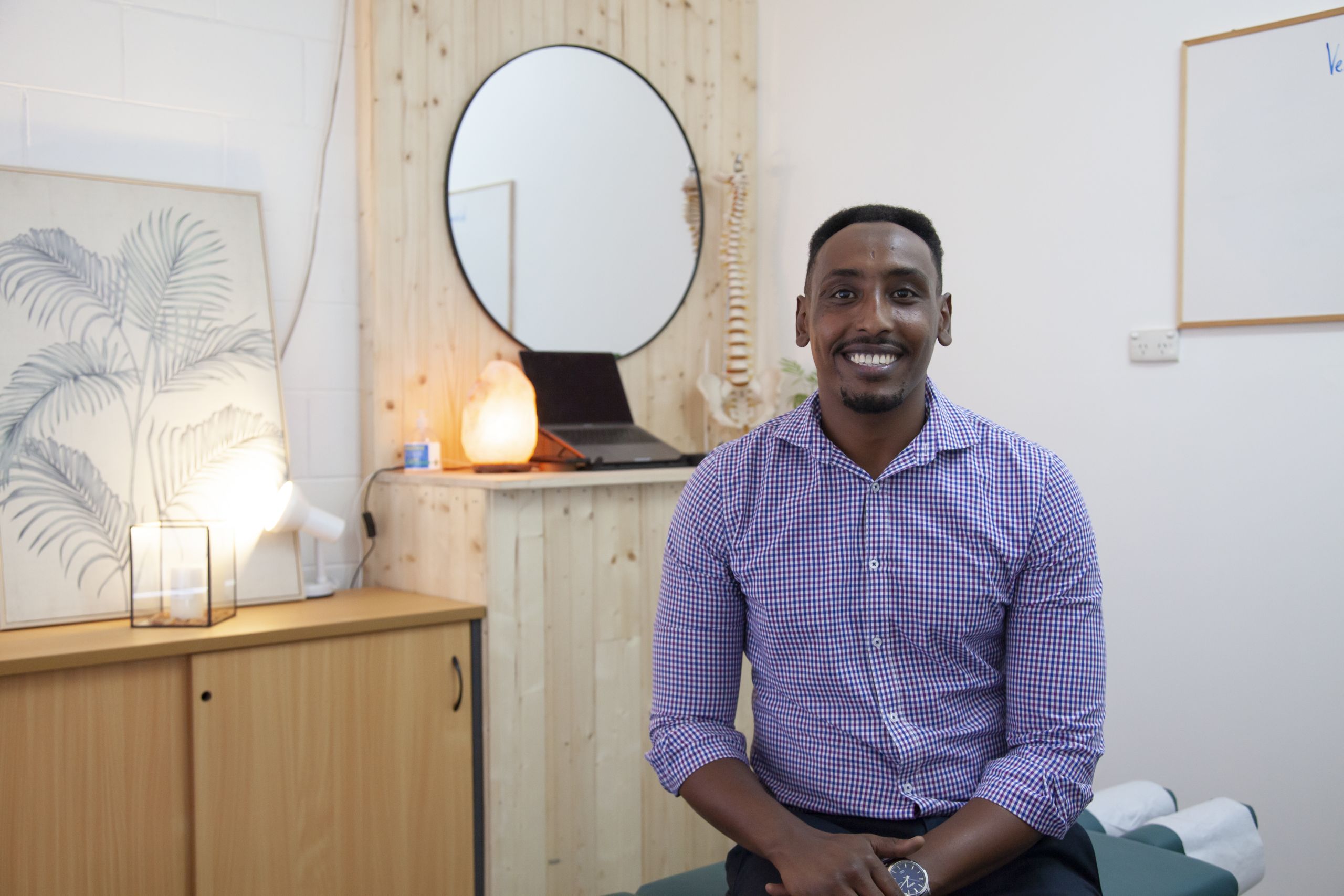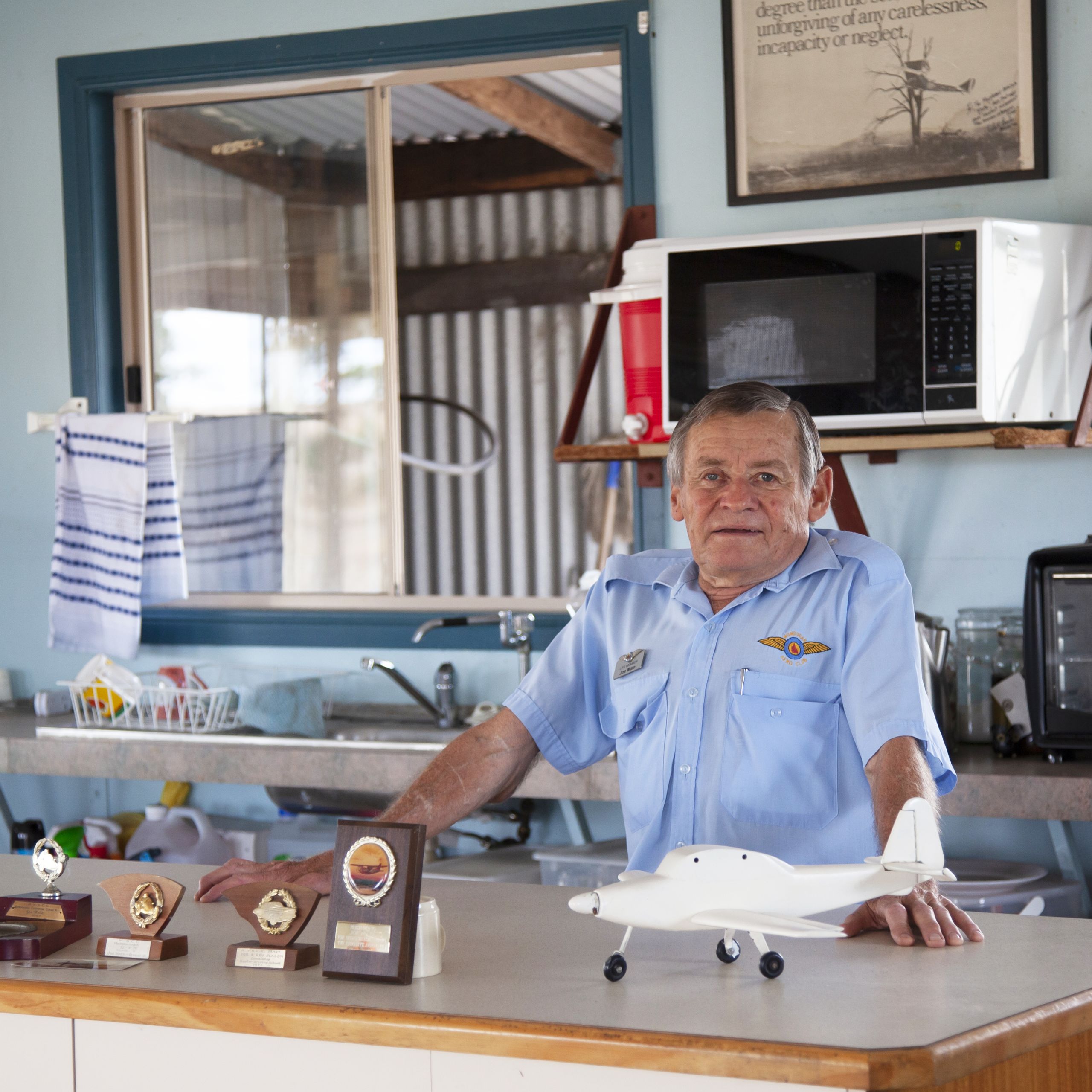 Joe Mate
Growing up with a disability has never impacted Joe Mate and his half-glass-full personality.
In fact, the local Gin Gin man has lived his life exactly how he had wanted to and filled it with plenty of adventure and fun.
Now 75 years young, Joe was diagnosed with Kypo Scoliosis at the age of two and explained that he never needed sympathy, only an opportunity to thrive.
In 1966, at the age of 21, a disability pension provider invited Joe to participate in pioneering spinal research for scoliosis treatment. He spent six months flat on his back and after the treatment was successful, had to teach himself how to walk again.
It was after he was able to move again that Joe realised his passion for planes. In 1984 he had completed a Trial Instructional Flight where he fell in love with flying. Joe was encouraged to buy an aeroplane and went on to learn aerial acrobatics.
It was one of many vocations in Joe's life, but he said he would be best remembered by Gin Gin residents for his taxi service which provided transport from 1992 to 2003.
In 2018, Joe was recognised for his extensive community service with an Australia Day award, highlighting the role he played as a proactive resident who influenced change and created activity within the town.
It was in the same year that Joe had an accident in which he fell through the roof of his shed, breaking his vertebrae in four places.  Instead of the injury getting him down, Joe chose to look at the incident like he looked at most things in life, with a glass half full.
"There is no time in life for hate or bitterness, hate destroys the body and destroys your health," he said.
Chloe Johnson
"Stay in your own lane, you're running your own race".
Those words from her Dad are what has driven Chloe Johnson's passion to help make a difference in the lives of others.
The 22-year-old said wanting to provide support to people is what lights a fire in her belly and is what has kept her busy in her younger years and through to early adulthood.
Chloe was elected student council president in her senior year while at the same time organising fundraisers for a child she sponsored in Africa. She then volunteered her time, spending three weeks in the third world country to help the poorest of the poor.
After her schooling years, Chloe continued her fundraising efforts and initiated a hay run for drought-affected farmers, spreading awareness of what was going on outside the community.
Most recently, Chloe was voted in as President of the Childers Show Society. She said she was passionate about connecting generations, inspiring others to be innovative and open to change and providing support wherever she could.
"Even if it's a little bit, at least I can contribute help in some way", Chloe said.
In her spare time, Chloe handmakes vibrant, bespoke clutches using her own creative flare and the skills her grandmother passed down to her.
Chloe sums up her success as "building relationships, making it up as you go and to always just keep going!"
Chloe said she had a strong connection to her family, and they were behind her drive to make a difference.
"I always turn to them for knowledge, advice and support," she said.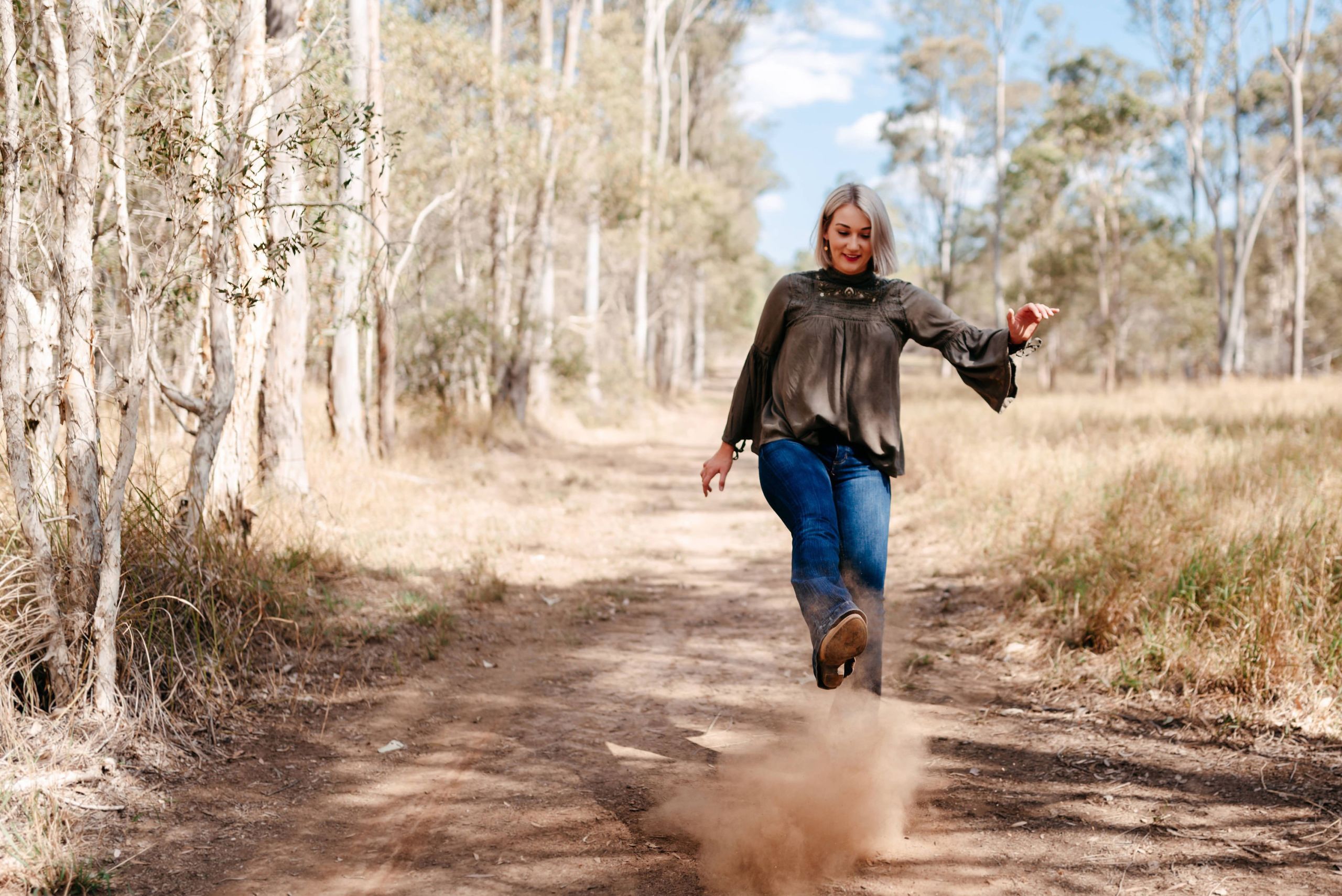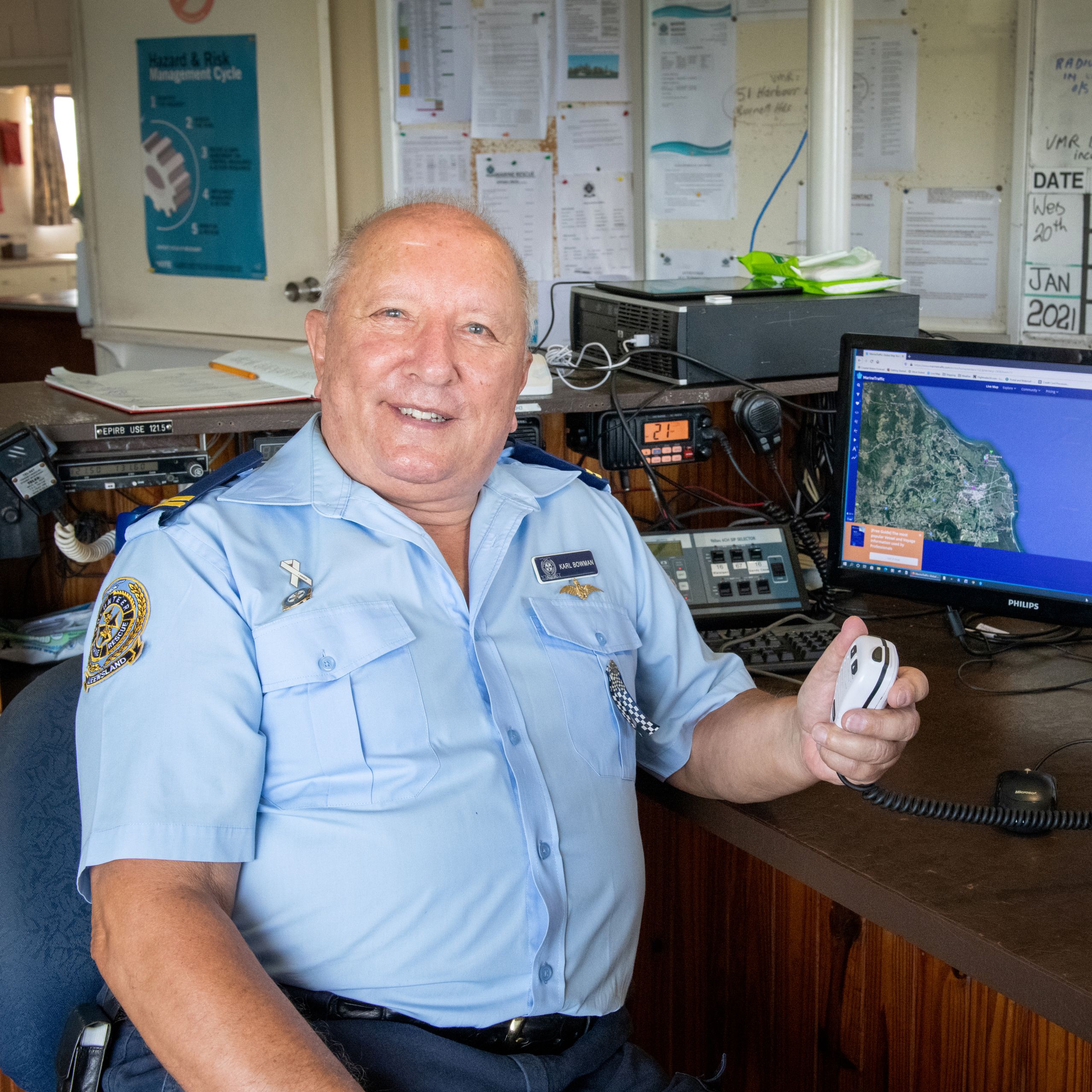 Karl Bowman
Karl Bowman, 78, became a volunteer within the community by accident but said he loved every aspect of giving his time to help others.
Born in 1942 in Greenwich, London, Karl studied to be a teacher in the prison service.
He only planned to move to Australia for two years when a position became available, but he knew after nine months he was here to stay.
Karl has shared his educational skills as a technology teacher in New South Whales at Longbay Correctional Complex, Paramatta Correctional Centre and Yasmar Juvenile Justice Centre.
He has worked in maximum and minimum security prisons with males, females and juveniles.
Now, Karl volunteers with Bundaberg Police in their Crime Prevention Unit providing education to the public.
"A lot of people talk about making a better society and I believe actions speak louder than words," he said.
As part of his passion for bringing a smile to people's faces, Karl has been piloting his "freedom machine" for 30 years.
The hovercraft enthusiast has been able to provide joy to Camp Quality kids with free rides and has even had his hovercrafts featured in movies.
He said one of the biggest highlights was when he delivered Billy Idol to the NRL grand final concert in Sydney, 2002.
"It gives me purpose and makes me feel useful and youthful," he said.
"With my hovercraft work I have definitely met some very interesting people."
Karl loves to pilot hovercrafts and said it reminded him of what life was all about.
"Be grateful for what you've got because it's very easy to take life for granted," he said.
"You've got to get out more, you've got to travel and experience life."
Robyn Dunn
At just 18 years of age, Robyn Dunn was one of 300 people to apply for a cleaner position at Bundaberg Special School. She got the job and has never looked back.
Employed at the school for 36 years in July, Robyn said she loved everything about her role and the beautiful people she got to work alongside every day.
"Each student is special, they touch a part of you," she said.
"I've grown a lot in life through this job. I've learnt a lot. This school has shown me the way and opened my eyes."
Robyn said she knew the name of every student at Bundaberg Special School and loved to have a chat with them, sharing in their stories of the day. She said she even kept in touch after graduation and enjoyed watching the children grow and blossom into adulthood.
"I've even had a first beer with the students once they are old enough," she laughed.
The special bond Robyn shares with the students comes from a place of love and compassion she has experienced within her own life. Robyn said she was adopted as a baby and has always felt privileged to have been able to find a loving family to call her own.
"I was adopted, born in Brisbane and left at the Salvation Army Hospital," she said.
"After six weeks my adoptive mum and dad chose me- Gladys and Les Dunn – and I also have an adopted brother who is two years older than me.
"We are the special ones. I like to refer to myself as the chosen child. I feel very lucky that someone chose me."
Affectionately known as Miss Robby by students and her peers, Robyn said would always have a connection to the students of Bundaberg Special School.
"The one thing that makes me come to work are the kids. I love to just have a chat," she said.
"If I can put a smile on their face when I walk through the gate, it's made my day and if a student can put a smile on my face, I'm good."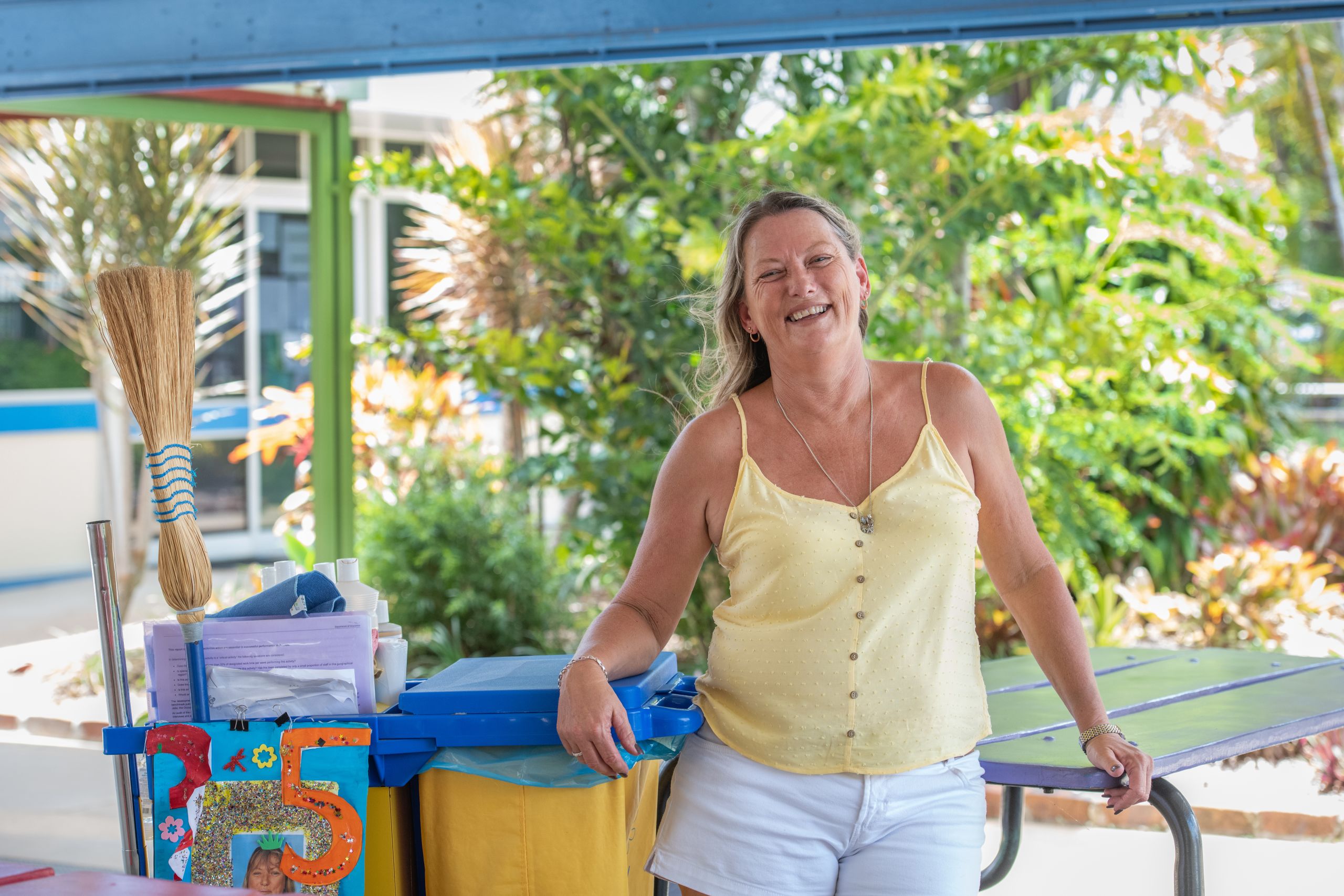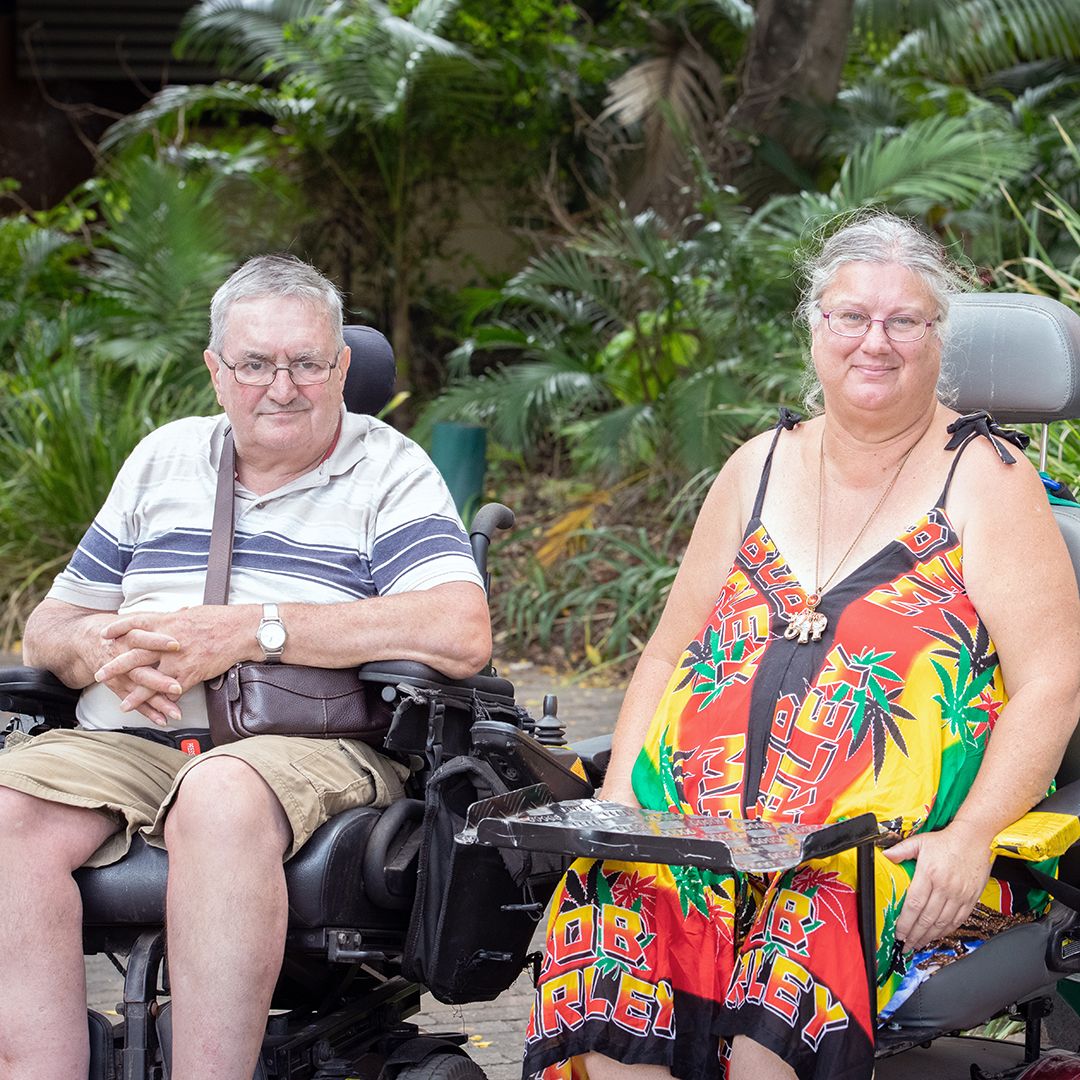 Hank and Janine Wyllie
Throughout life Hank Wyllie has experienced his fair share of health issues, but through his struggles the Bundaberg Region man has become a fierce advocator for those living with a disability.
Hank and wife Janine moved to Bundaberg from Geelong, Victoria in April 2020 to be closer to family.
The couple both use wheelchairs and are part of organisations and support groups who campaign for changes to make life easier for those who cannot walk.
Hank's story began in 1983 when he had a stroke at the age of 35.
The incident completely changed Hank's life and the man who once worked in every aspect of the job on a farm could no longer walk or talk properly.
Before his stroke Hank would take part in roustabouting and shearing, where he would work on more than 150 sheep per day.
He also operated bulldozers, trucks and semis and assisted in picking many different types of fruit.
After 18 months in hospital and two years rehabilitation to recover, Hank regained some of his mobility but still requires a wheelchair and a text- to-speech app for communication.
Despite his speech impairment, Hank has a very long history of supporting people with disabilities.
He is strong-willed and likes to be as independent as possible.
Now that he and wife Janine are settling into their home in Bundaberg, they are both looking forward to exploring the many pathways around the region and advocating further for people living with a disability.
Doreen Cole
Girraween, meaning place of flowers, has been a labour of love for Isis South resident Doreen Cole.
On most days you will find her in the garden "head down, bum up" while her husband tinkers in the shed. Doreen proudly states that each one of her plants started off as in a six-inch pot or a small cutting. Her overflowing garden is nearly 63 years in the making, which makes it easy to feel overwhelmed by so many beautiful and sweet-scented plants.
Originally developed as a plant nursery, Doreen has hosted weddings, catered for bus trips and morning teas and been a part of the Australian wide Open Garden Scheme at Girraween.
Over the years her property has been devastated by hailstorms and wild weather, but Doreen has always rebuilt what was lost to nature.
"It has been a labour of love for decades," she said.
Doreen's passion for plants is the reason she has a beautiful, thriving garden - a true hidden treasure of the Bundaberg Region.
Just like her passion for gardening, Doreen also shares a love for history and keeps the stories of early Buxton alive through the book 'Buxton by the Burrum'.
The memoir is loving written by Doreen and features 50 years of memories as told by her grandmother and mother.
"People sometimes undervalue the things old people know," she said.
 "Never be afraid to ask an older person something.
"I believe if the younger generation could have seen the 40s and 50s, after the war years, they would appreciate life more".
Immerse yourself in the history of Buxton or the beautifully manicured Girraween Gardens of Doreen Cole.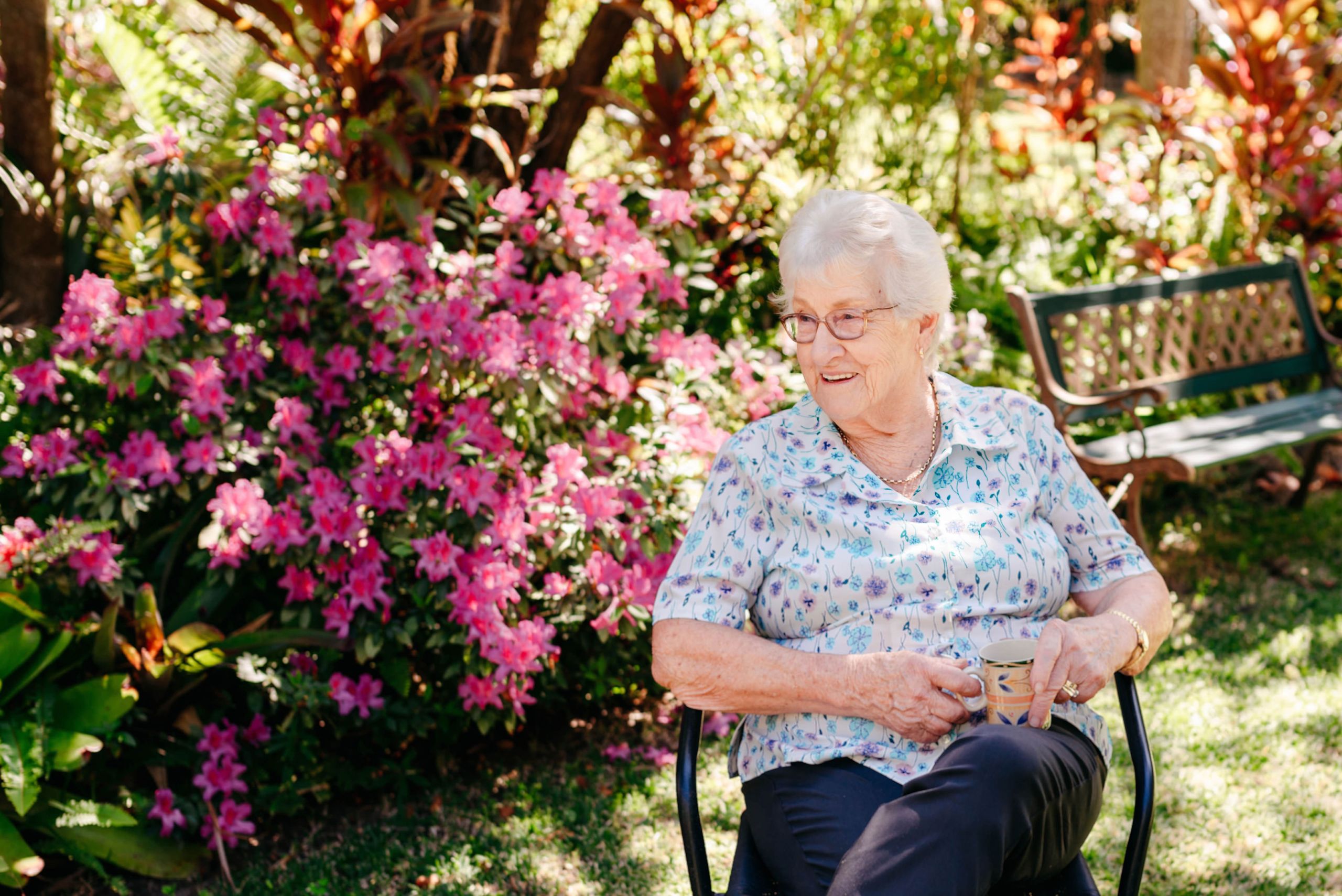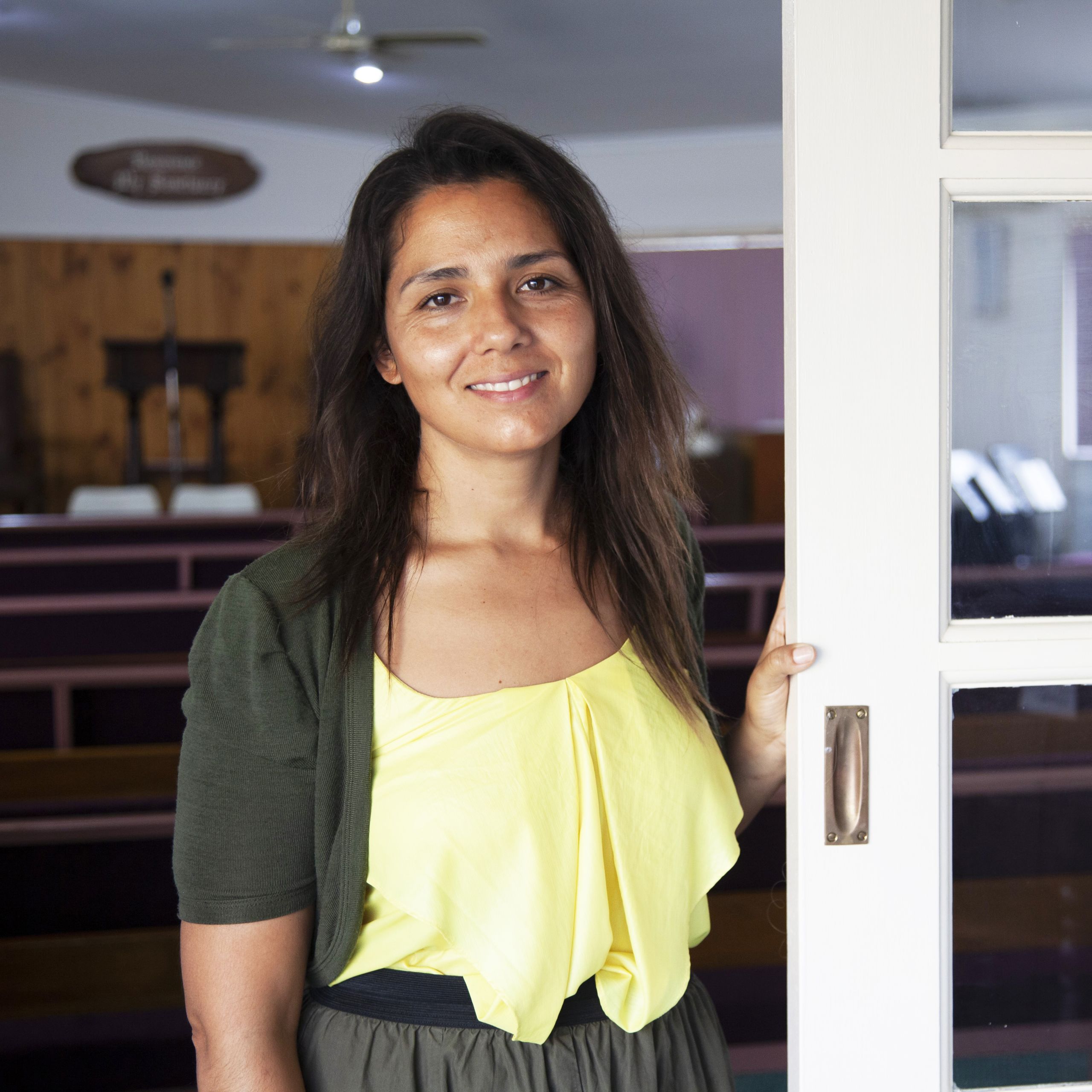 Catalina Arevalo
Gin Gin local Catalina Arevalo moved from the city to the bush to create a life filled with more purpose, happiness and love.
Her introduction to the region began with her father who had always loved the nearby beach town of 1770 and told Catalina she had to visit.
One day, when travelling from Brisbane on her way to visit 1770, she stopped to have a break (and a pie) while passing through Gin Gin and fell in love.
Three years later Catalina and her family uprooted their busy lives for 25 acres, a good bore and two friendly heifers and have loved being part of the small community ever since.
Catalina immigrated from Chili to Australia when she was just six years old.
Her family arrived in Australians for a better life but with that also came with a separation from her culture.
Catalina said it was important to her to find a balance between the Hispanic community and learning the new Australian way of life.
She said she often passed on lessons of appreciation to her children and taught them how they could positively contribute to how they live within their community.
Catalina said her parents sacrificed a lot to achieve their goal and worked incredibly hard, which meant at times they went without.
At age 14, Catalina was headed down a troubled path until one day she was invited to attend church and join the youth group.
That's where she met her husband.
The different family environment nurtured a changed behaviour in Catalina. Her husband's mother not only influenced Catalina, but also moulded her to be practical and active within her community.
Catalina said she gave the same amount to her faith as she does to her community with her motto "to vindicate God's character and his goodness".
"We all contribute something to our community; everyone's participation is needed for the health and completeness of our community," she said.
Catalina is motivated to keep going by "knowing that there is a divine plan for my life, an opportunity to impact my community, the world and people that are placed in my life for today".
Colin Johnson
At 86 years old Colin Johnson is the oldest living Murri, Gooreng Gooreng resident in the Bundaberg Region.
His grandfather arrived in Australia by boat to cut cane and work on farmland and managed to sneak his way up the river to avoid being sent back to Sri Lanka when the time came.
"I have Sri Lankan and Aboriginal in me, my mother was an Appo and my father was a Johnson," he said.
Colin was born in the 1930s and started working in the same role as his grandfather, cutting cane, at just 13 years old. He said he would ride 10 miles out and 10 miles home to cut nine tonnes of cane during his teenage years.
Admitting to being quite accident prone, Colin said he would always find himself getting into tricky situations.
He said he would often stumble into things, including the campfire he walked into as little more than a toddler. He lost the sight of one eye not long after the fire incident.
During his younger years Colin moved to Mt Isa where he would apply for work at the mine site almost every day by turning up and hoping to be picked for a job.
With only one functioning eye, Colin said he had to fool the interview officer on the sight test and passed.
Colin lived in Mt Isa for more than 30 years where he raised his family and worked in various roles.
"You worked hard but you still had to prove that you were capable of doing something," he said.
"As soon as they found out you had Aboriginal in you, you had to wait at the bottom.
"Grandad taught me to just say I was Australian. Whenever you signed paperwork, you always put Australian, never Aboriginal.
"I never complained to do a task, regardless of what it was, I'd do it. That was my attitude from day one."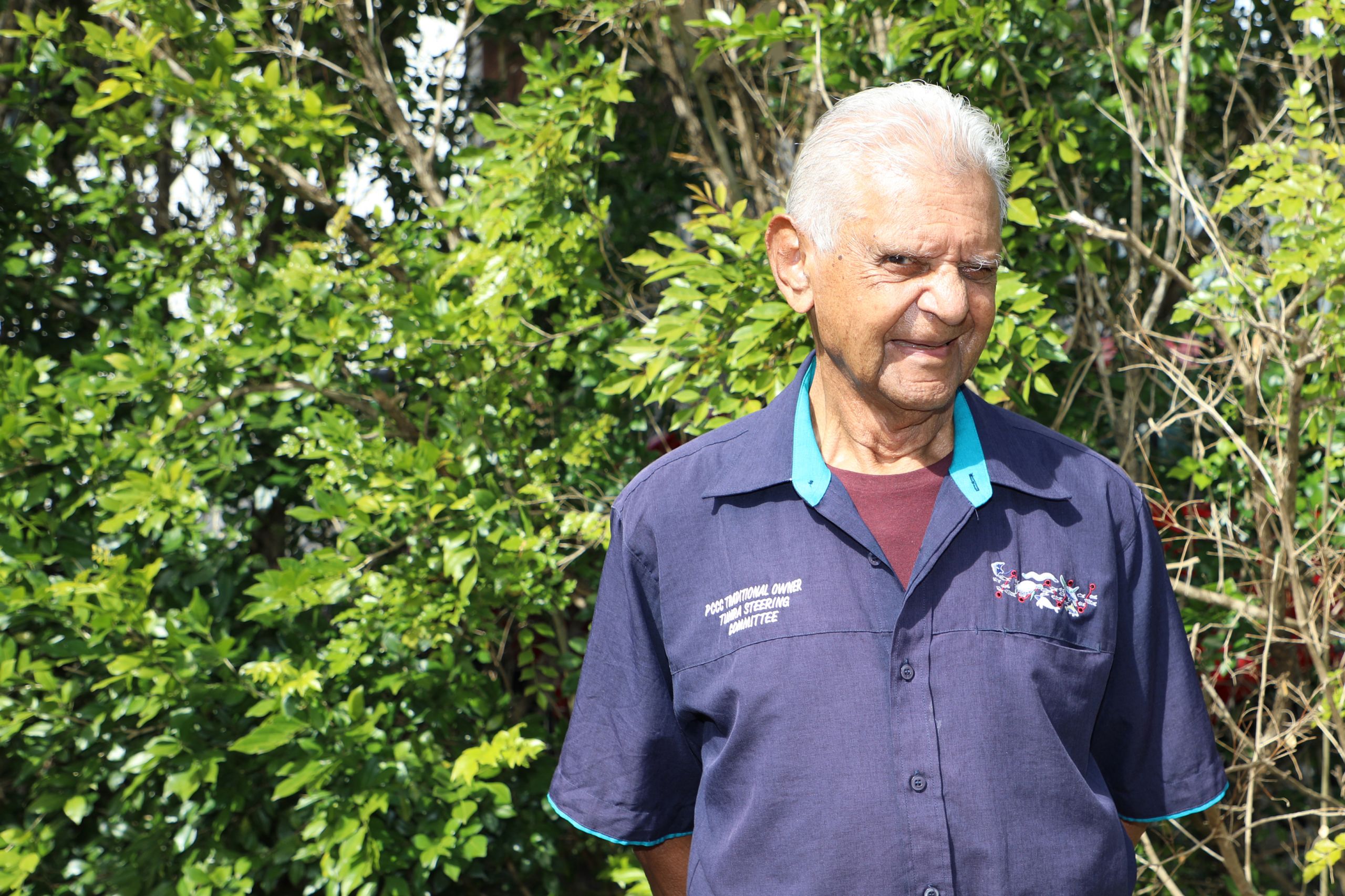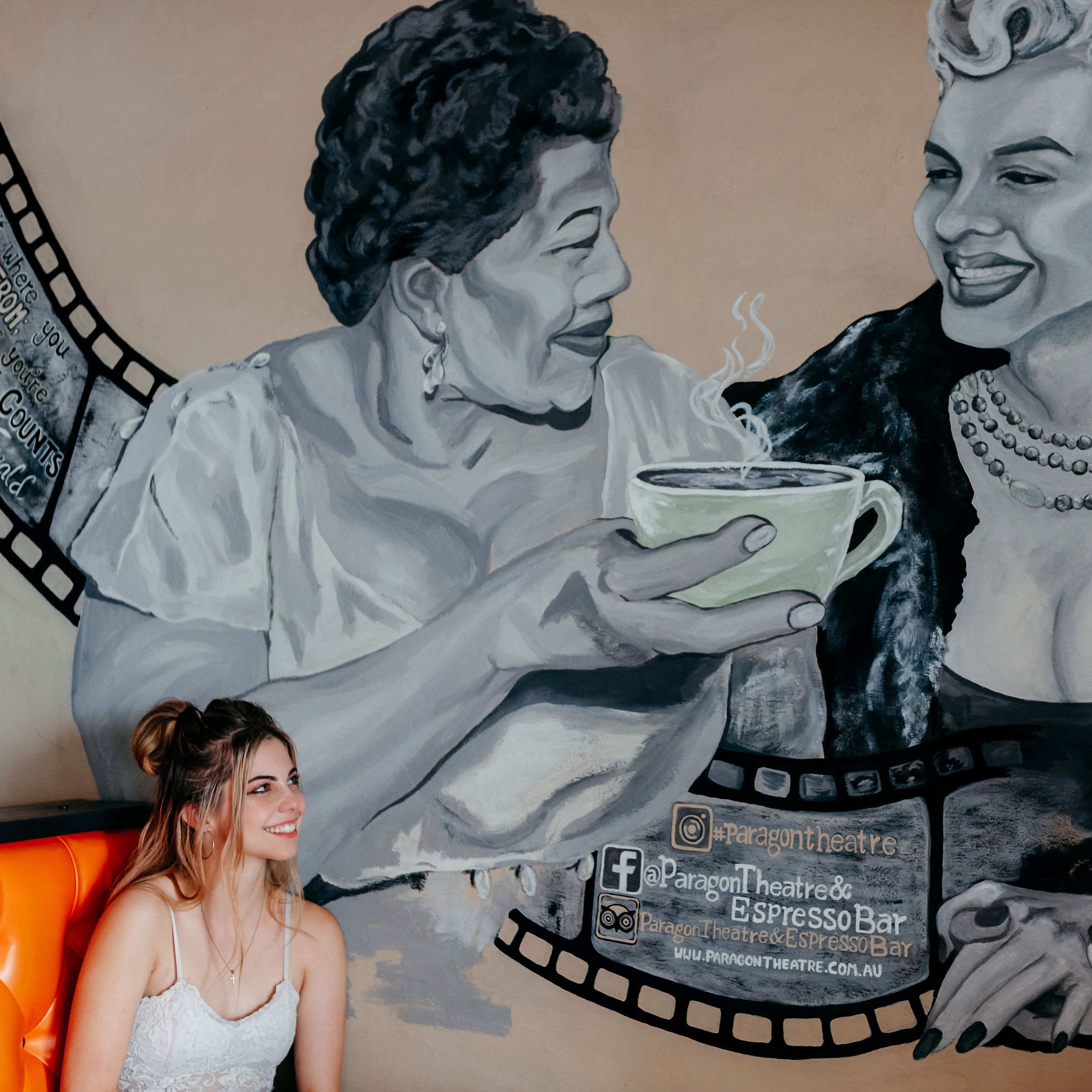 Tianni Hooper
Childers artist Tianni Hooper said her love for drawing began when she travelled around Australia with her family.
Born in Townsville, Tianni completed grade 6 before her parents decided to pack up their things for life on the road.
She was home-schooled while travelling across the country, meeting many people from all walks of life and taking in the sights.
It was what gave her inspiration for her art and education.
"You learn so much more about people through travelling - each day gave so much variety," Tianni said.
"I have always loved drawing and through travelling, I was self-taught.
"While we were travelling I would just draw lots of the things that I saw.. it started out as a hobby."
When Tianni was in Grade 10 her family decided to settle in Childers and she soon began finding other outlets to allow her creativity to grow.
"I kind of realised I could do something with my art during high school and when I graduated, I got my first commercial project," she said.
"Owner of The Paragon Theatre, Merissa, gave me the opportunity to paint a mural which was awesome.
"When we moved here The Paragon stood out to me the most- it's the biggest building here in Childers and the opportunity to paint the mural was a dream."
The 19-year-old said she was always looking at new ways to showcase her art and said her biggest inspiration was people.
"I love drawing people; I don't really know why. I think people connect to people more and their stories," Tianni said.
"I love oil painting because you can layer it and I think because all the original masters used it.
"I started off using oil paint and drawing with charcoal pencil, then I got to high school and discovered all these other materials, so I started playing around with everything else and being creative."
Tianni said her travels and her love for art had taught her something special; to always be yourself.
"I think a lot of people struggle with that because they try to fit in," she said.
"There is always a bigger world out there...don't be scared, just be bold and be you."