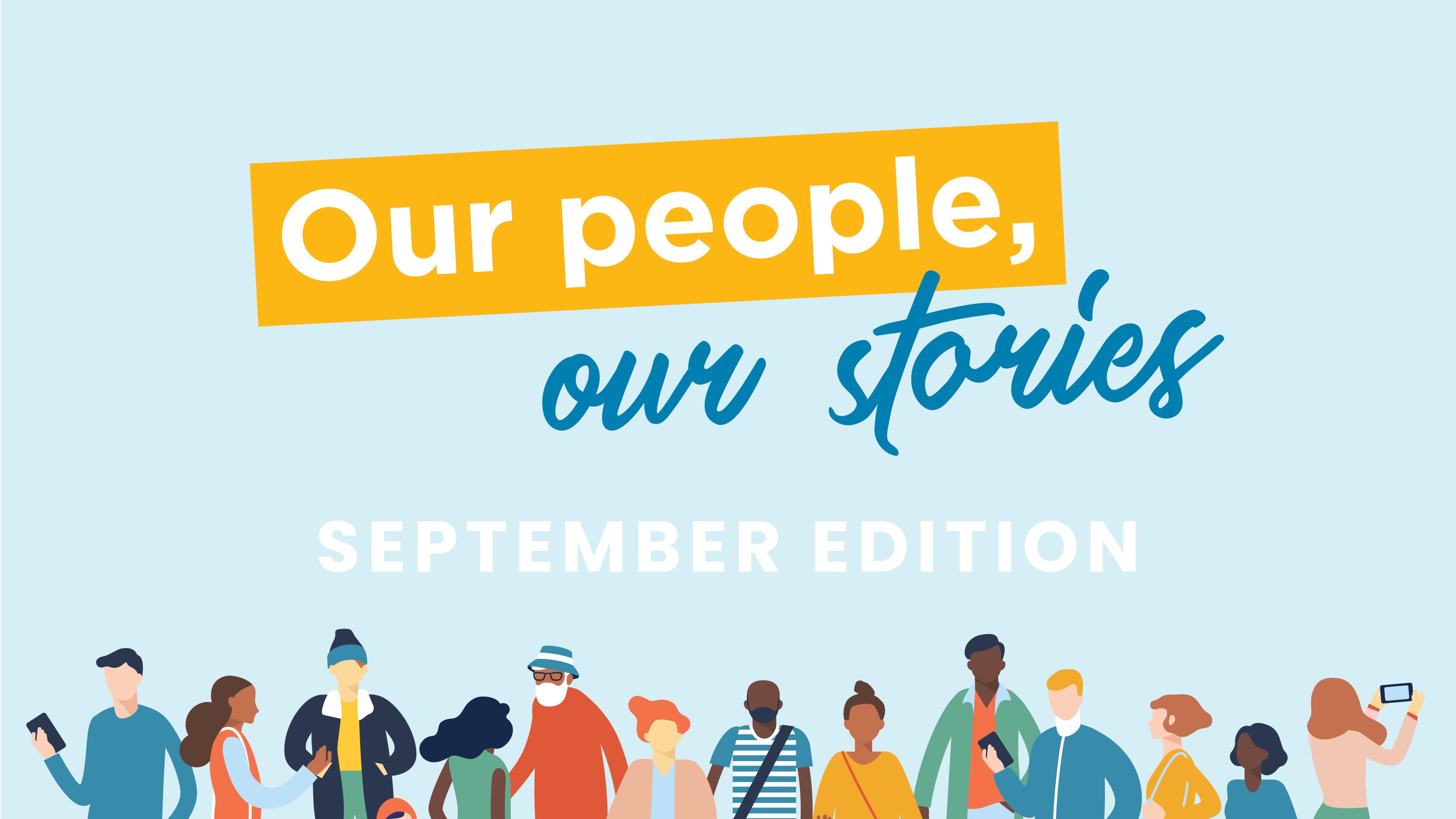 Barry Johnson OAM
Gin Gin community leader, influencer, OAM recipient and a fantastic father, grandfather and great grandfather are just some of the words people use to describe Barry Johnson.
The proud local has had many roles within the region, including Chairman of Gin Gin Fruit and Vegetable Growers for four years and then Director until the organisation ceased operation.
Through his work with local farmers and his own history growing up on a dairy farm, Barry has always had a passion for showcasing quality produce and product, which also steered his love for the Gin Gin Show.
"We became known as one of the better country shows in Queensland because of our fruit and vegetable display," he said.
"The local growers supported the local show enthusiastically."
Barry also did plenty of work behind the scenes, campaigning state government to provide rural workers with accreditation for their skills.
It was a move eventually introduced by the Beattie government which overall increased employment opportunities in the horticulture and agriculture industries.
Always keen to improve practices in farming and agriculture, Barry had his hand in helping a group of growers, in conjunction with the Queensland Department of Primary Industries prove a new technology using controlled atmosphere which would assist in getting fresh fruit overseas.
This technology is now being used across the world.
For Barry's outstanding accomplishments in primary industry, he was nominated and received an Order of Australia Medal in 2003 and was honoured with Kolan Shire Citizen of the year the same year.
"Ordinary Australian Male" he joked.
Barry has not only been a positive figure the agricultural industry, but he has also played an instrumental role in providing support to the whole community through various initiatives.
In his role as President of the Gin Gin Historical Society Barry leveraged the Gin Gin Markets as a fundraising tool through the Saturday morning markets.
He was also on the steering committee to help get the Gin Gin Community Bank established.
Another feather in his cap is holding the title of founding member of the Gin Gin Men's Shed
You can still find Barry at the shed every Friday morning or in his own sawmill that provides timber to both the women and men woodworkers in the community.
Nowadays, Barry is known as Mr. Fix It Man.
"People around me comment on my patience and they don't know where I have gained those skills from, it's in my DNA," he said.
Barry was diagnosed with Parkinson's disease which affects his movement, but he doesn't let that get in the way of a good time and continues on without a fuss.
"Life's too short to be bothered with that," he said.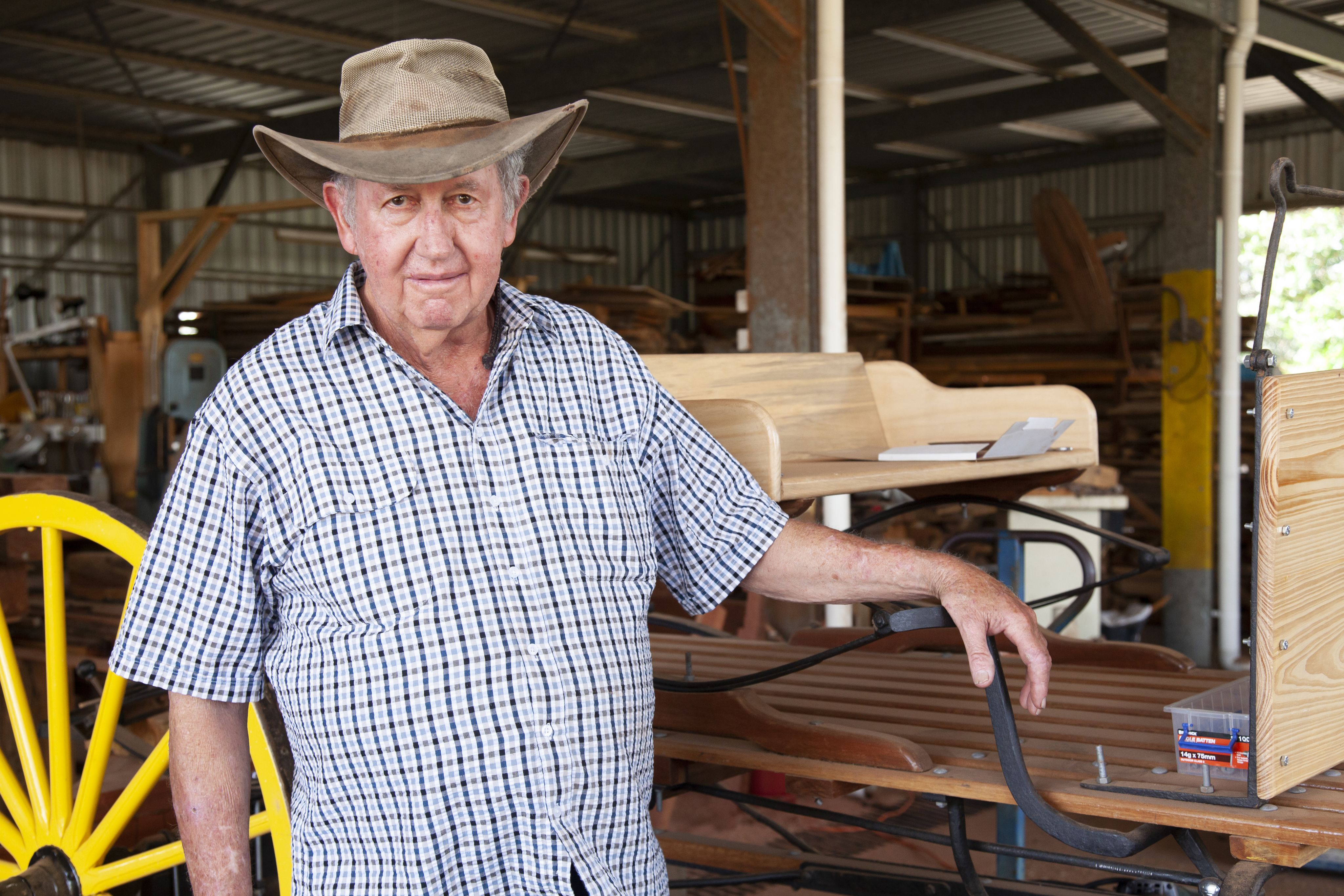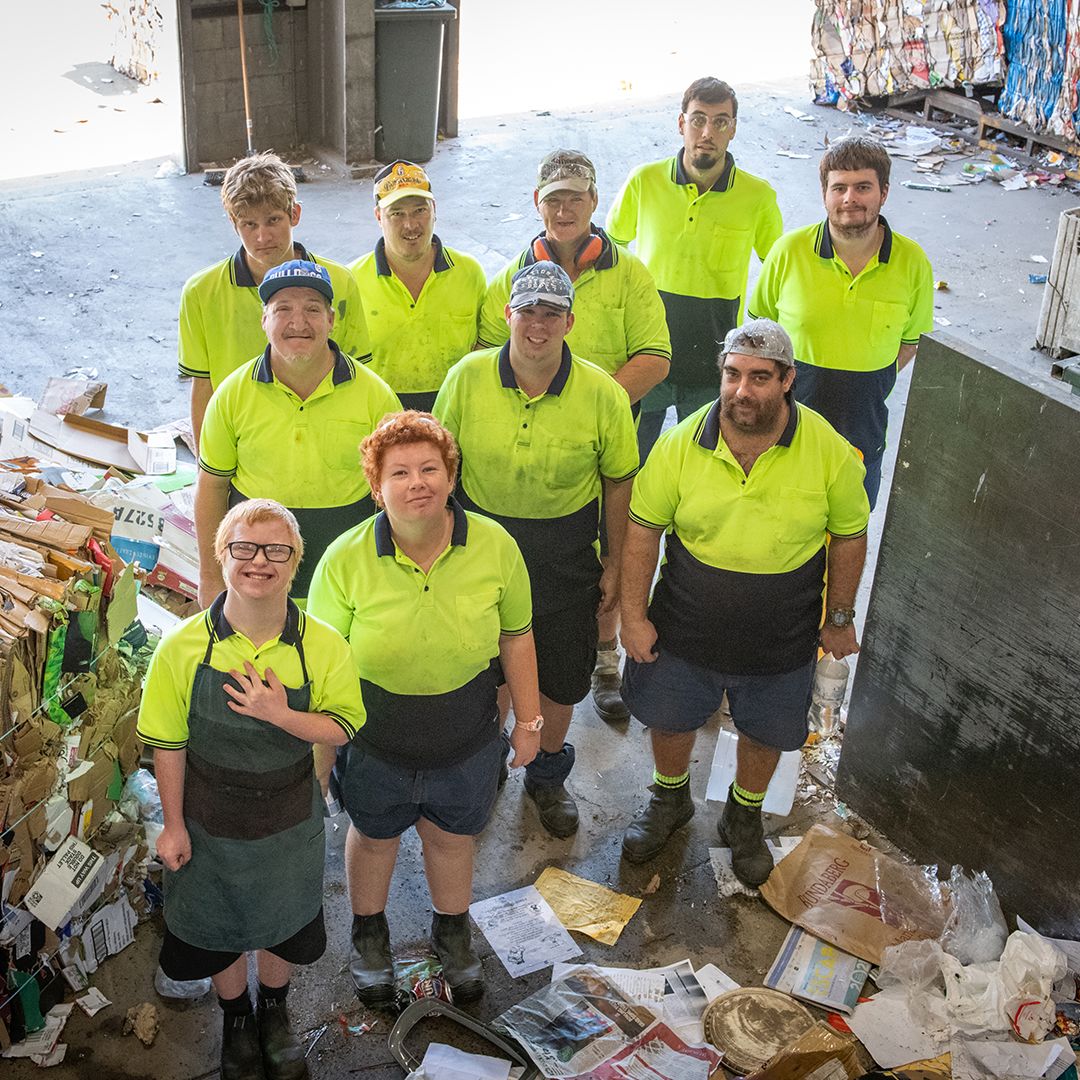 Bundaberg Material Recovery Facility
"Recycling starts with you, but it ends up with us".
Bundaberg's Material Recovery Facility is a social enterprise that is managed by IMPACT Community Services.
The passionate team are responsible for sorting the waste from council's yellow-top bins at the facility on University Drive under a program established to provide employment and training opportunities for people living with disabilities. 
IMPACT employs about 27 workers with disabilities under the Australian Government's Australian Disability Enterprise (ADE). A supportive work environment is provided where workers can reach their full potential. The facility has motivated and happy staff; some employees have been with IMPACT for more than 30 years.
Each week the facility processes about 35 Council kerbside truckloads of recycling which equates to about 130 tonnes of recyclable waste. The content is hand sorted, baled, and sold to be made into new products. Staff also process commercial recycling which is about 40 tonnes per week.
The facility also offers a refund point which allows people to drop off their eligible cans and bottles to be refunded as part of the Containers for Change scheme.
The employees shared that they were able to kick some pretty big goals with the support of IMPACT and stability of employment. Workers learn essential skills like how to budget their income and have the opportunity of taking on higher duties with more responsibility. It also enables them to meet new people, make social connections and create friendships all while making an income.
The workers behind Bundaberg Region's recycling create a positive impact on the environment and the community.
Lynda Cremer
Lynda Cremer's long involvement in surf lifesaving has been profiled as part of Bundaberg Regional Council's Our People Our Stories project which aims to shine a light on the wonderful people within the community.
Lynda and her family moved to Bundaberg in 1992 and just like her they shared a love for the sand and the ocean, with trips to the beach becoming a Sunday ritual.
One day, her eldest daughter Lani pointed to the women lifesavers and said "I want to be like them" which led the family to their involvement in the Bundaberg Surf Life Saving Club by joining nippers in 1997.
In 1999 Lynda took on the voluntary role of junior secretary before holding the role of club secretary for more than 10 years.
She completed her bronze medallion in 2006 and held this qualification until she could patrol with both her girls.
Lynda has worked hard over the years in her voluntary positions within Bundaberg Surf Life Saving Club and is very passionate about motivating women to become involved.
"Women can do anything with a lot of hard work," she said.
Adding another feather to her cap, Lynda was recently recognised as the first female life member of the BSLSC after 90 years of all-male recipients.
She is also the first female president of the BSLSC in their 100-year history.
Lynda said her volunteering roles within Bundaberg Surf Life Saving Club had always provided professional development that has not only been transferable to her working life but also in building a strong community.
"If you want to improve a community, you need to be a part of it and take on a role," she said.
"It's satisfying and you're able to meet people through volunteering which creates those social connections.
If you want a better community, make a difference."
As a life member, Lynda said she had a vested interest in the future of the Bundaberg Surf Life Saving Club and is currently working on the centenary celebrations which have been moved to 2022 due to covid restrictions.
"The essence of Bundaberg Surf Life Saving Club is a lot of amazing people," she said.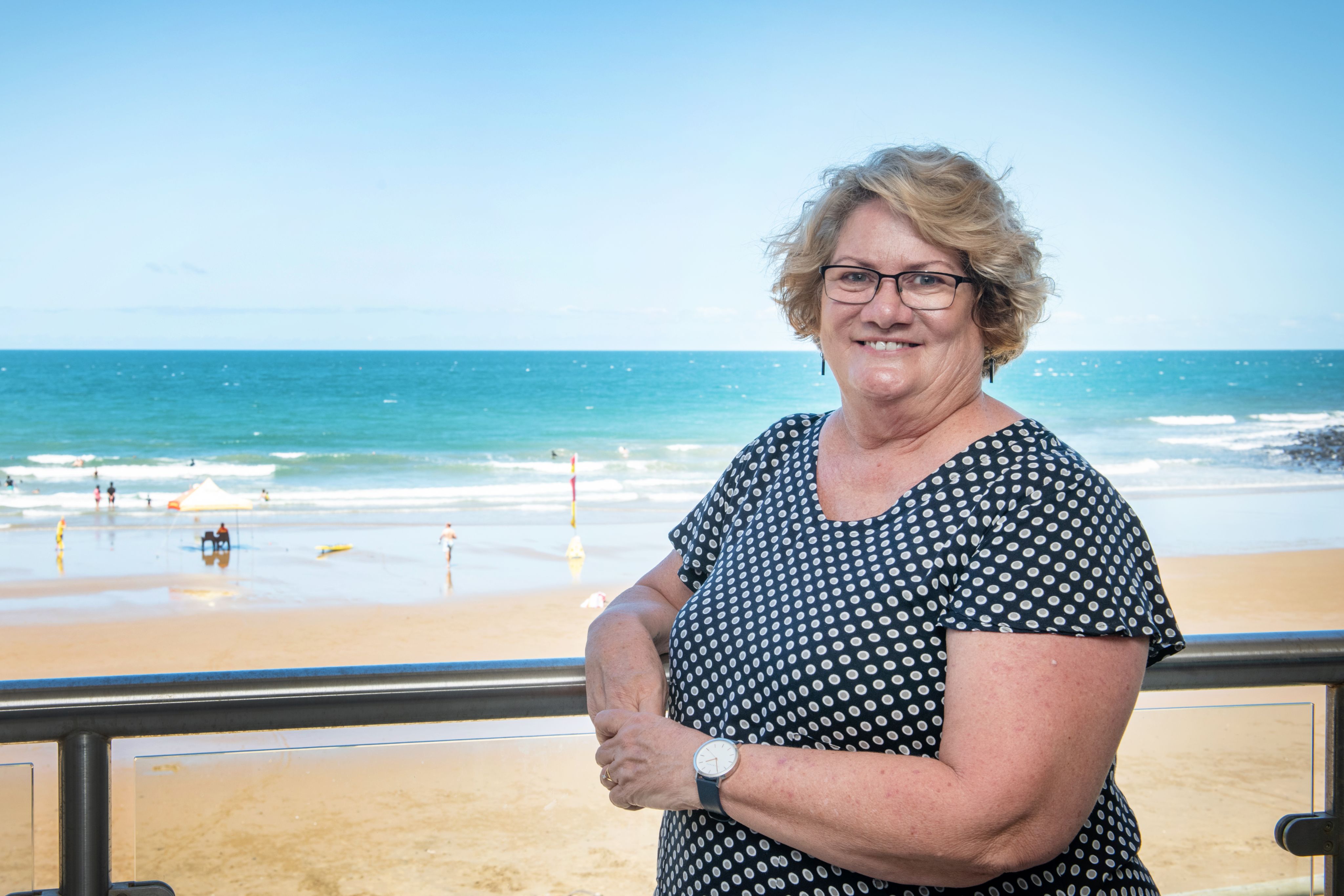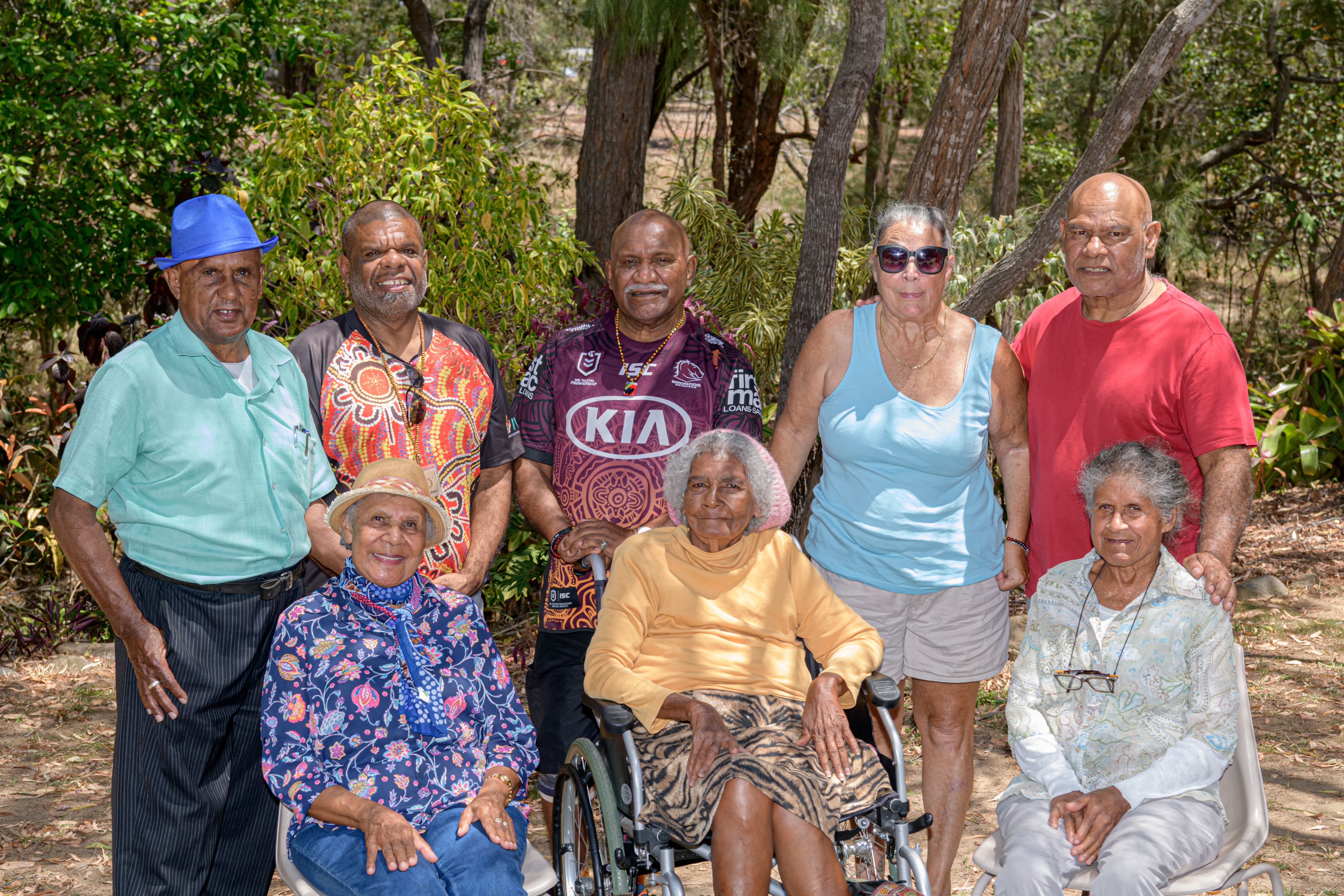 Bundaberg Elders
Gooreng Gooreng, Gurang and Kabi Kabi Elders of this land gathered to share stories of life, mischief, hard work and living off the land as part of the Our People Our Stories project.
The families grew up in the bush which is now recognised by most as the area around Norville Pool and the Tom Quinn Community Centre.
The creek, where the Elders would swim, wash, catch food and ride their mothers wash tub down the stream, still runs behind these two facilities when the region receives good rain.
Back in the earlier days the young ones made their own games like playing tiggy in the mango trees where they would jump from limb to limb, or making steam rollers out of milk tins and running them through the bush. 
Old tyres were pushed along with a stick and there was always music to be heard as they made their own instruments, playing the gum leaf or spoons.
In the 1940s most children had left school by the age of 13 or 14 years and they were put to work cutting cane, working on the farms or providing cleaning and housework services. It was hot, hard work.
The family lived off the land, making Shanghai's to kill the birds, eating possum, fruit bats and lobbies which would be taken home to Mum to roast or stew.  Nothing of the animal was ever wasted and they would use yokes to carry the water back to mum.
Christianity laid the foundations for their family. Every Sunday they would gather at the bush shed and hear the word of God. Everyone cared for each other as a family and they looked after each other.
"People need to be educated on how we live off the land and have for thousands of years," the families said.
Robbie Robinson
It's hard to miss Childers man Robbie Robinson. The self-proclaimed "loud and noisy" local stands at 6 foot 1  and can always be found wearing his trusty hat.
But his larger-than-life personality and appearance are not what Robbie is recognised for overall; instead, it's his unwavering support for the veteran community.
Robbie likes to give back to the community through Legacy, RSL and Vietnam Veterans Association and is always proud to share the history of Australian's fallen heroes.
He said it's because it is a subject close to his own heart.
"My father was a WWII veteran in the British Army and he went to Belgium with the British expeditionary force, came back by water and then went over to Malaya," Robbie said.
"He was a Prisoner of War for three years under the Japanese and he met quite a few Australians during this time.
"As a family we immigrated to Australia in 1957 and we ended up in Sydney.
"I joined the army at 17 and stayed for 22 years."
Robbie said when he got out of the army, he realised just how much he missed the comradeship.
"When I came home from Vietnam in 1970 my priority was to play sport and have a few beers - nothing much has changes expect for my knees," he laughed.
"I joined the RSL in 1980 and then Legacy in 1990 to give back to the community."
As part of his role with the organisations, Robbie said he had become an advocate for veterans and their families to help support them in many aspects of life, including socialisation.
"In Childers we have 23 war widows," he said.
"We have initiated a monthly morning tea for the Legacy ladies and we go to a different café each month.
"It gives them an opportunity to get out because it's hard if they don't get the support, even if it's just a phone call, we are there for them. "It's a sense of duty to give something back."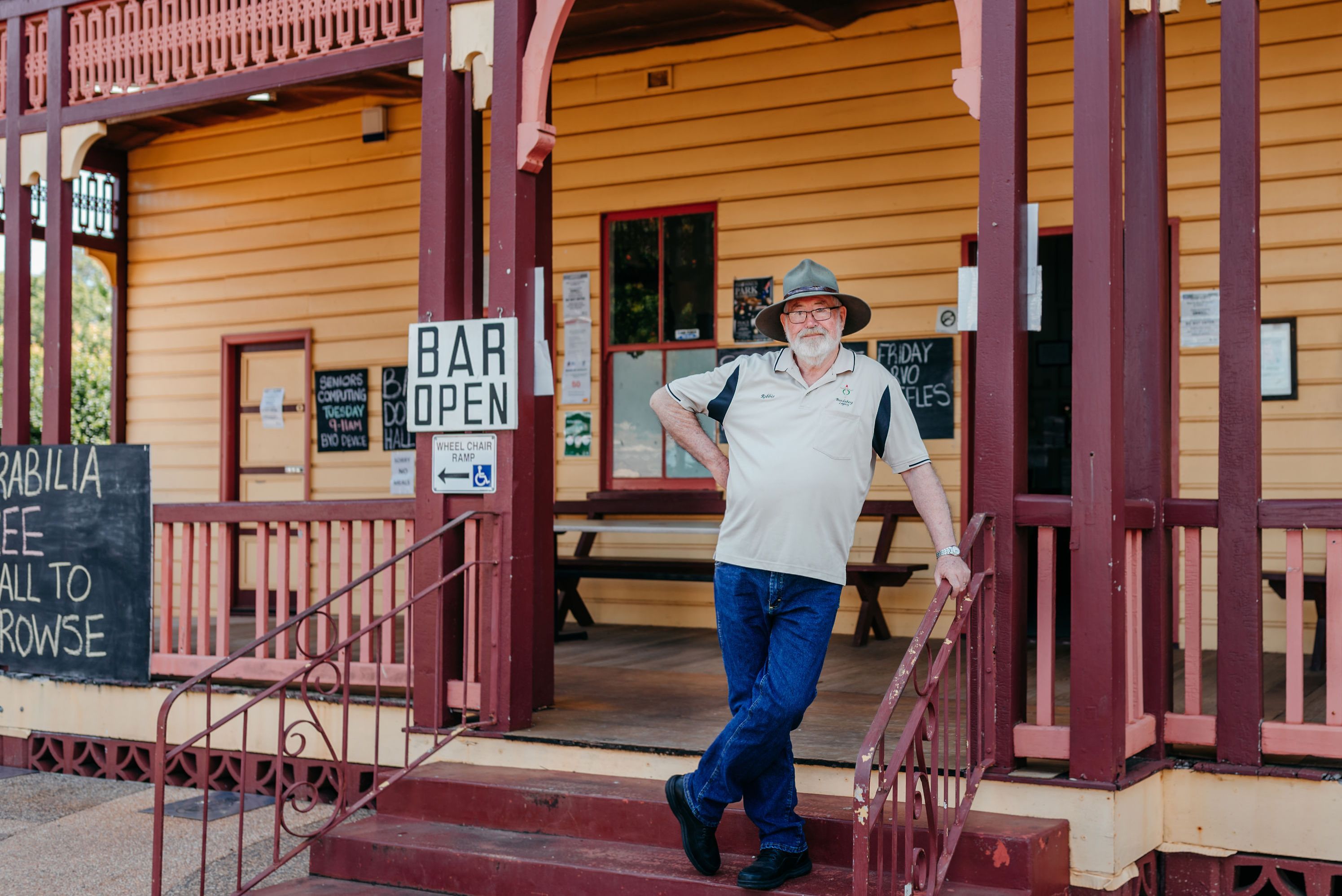 Linah Mountford
Linah Mountford, who originally hails from Papua New Guinea, made the move to Bundaberg in the late 90s.
She became known for her work with the CAMS Program, Community Action for a Multicultural Society at the Bundaberg Neighbourhood Centre over the years, and Ol Meri Wantok Bundaberg Inc organisation.
Linah takes pride in providing support to people from all cultures by helping them integrate into Australian society through networking, sharing information and connecting.
After growing up in PNG, Linah finished school and became a trained customer service officer for the National Airline Service.
In 1998 she came to Australia after getting married and landed in Bundaberg.
Linah was 25 years old when she moved to the country and said it came with its own challenges.
It was a new life away from family and something that she could never be fully prepared for.
"Everything was new, completely different," she said.
"I had an idea, but I didn't realise how difficult it was going to be."
Linah said she felt isolated and lonely in her new world, but housework kept her busy and then kids came along.
It took seven years before she would build the confidence to drive on Australian roads, which made the 40-minute walk to and from Alexandra Park with her children a long journey.
Nowadays Linah has settled in beautifully to Australia, which she now calls home, and volunteers to promote PNG and other Pacific Island events and programs through her role as secretary at Ol Meri Wantok Bundaberg Inc.
She is involved in the NAIDOC celebrations, Moore Park Beach Arts Festival, Cultural Connections, Harmony Day and Milbi Festival, just to name a few.
Linah said what she loved most was teaching children about culture.
"It helps for people to identify themselves and how they can contribute by knowing who they are," she said.
"If they don't know who they are they aren't able to see themselves as value to the community unless they have some form of identify.
"Knowing the importance of their culture and their background helps make the person."
Felecity Manderson
Providing support to others runs through the blood of Gin Gin's Felecity Manderson, with the proud local walking in the steps of her mother and grandmother as a community champion.
The strong female influence Felecity has had throughout her life has helped her grow a tireless community work ethic which she puts into practice throughout multiple volunteer organisations.
Felecity's passion for community has been shared as part of Bundaberg Regional Council's Our People Our Stories Project, which aims to bring people together through a connection to community.
Third generation Gin Gin born-and-bred, Felecity has recently taken on a role with the Gin Gin and District Historical Society and brings a fresh perspective with her years of knowledge that was passed down from her mum and grandmother. 
Her grandmother, Daph Saunders, was a community hero in her own right and her legacy lives on through Felecity's commitments. 
"She was known as the Grandma of Gin Gin and she started the Gin Gin District Historical Society which held a lot of community events," Felecity said.
Alongside her parents and grandmother, Felecity has helped numerous local organisations, including spending decades within the local Scout Group and with a Masonic body, Order of the Eastern Star.
Felecity said community services was almost a hobby for her and volunteering was something she enjoyed from a young age.
As a child, she recalls her mother stepping in to help when she realised the local scout group could close its doors due to lack of volunteers.
"My brother was a youth member and when he got to cub scouts, the leader at the time had to step down," Felicity said.
"They called a parent meeting and said if we can't get help, we will have to fold so my brother came home and begged, even though my mother ran two businesses and a farm.
"Mum put her hand up and when I was 16 I became a cub scout instructor to be her off sider.
"When I was 18, I trained to be an assistant cub scout leader. I have clocked up 25 years in varying roles."
Felecity said her life had been enriched through her willingness to take on various roles  within organisations and she encourages others to become involved in a local group or two to keep the community spirit alive.
Felecity would like to encourage everyone to 'Get Involved in your Community'. For those already involved, be willing to change with the times. For those who are not, Get Involved so that we don't lose our Community Spirit for future generations.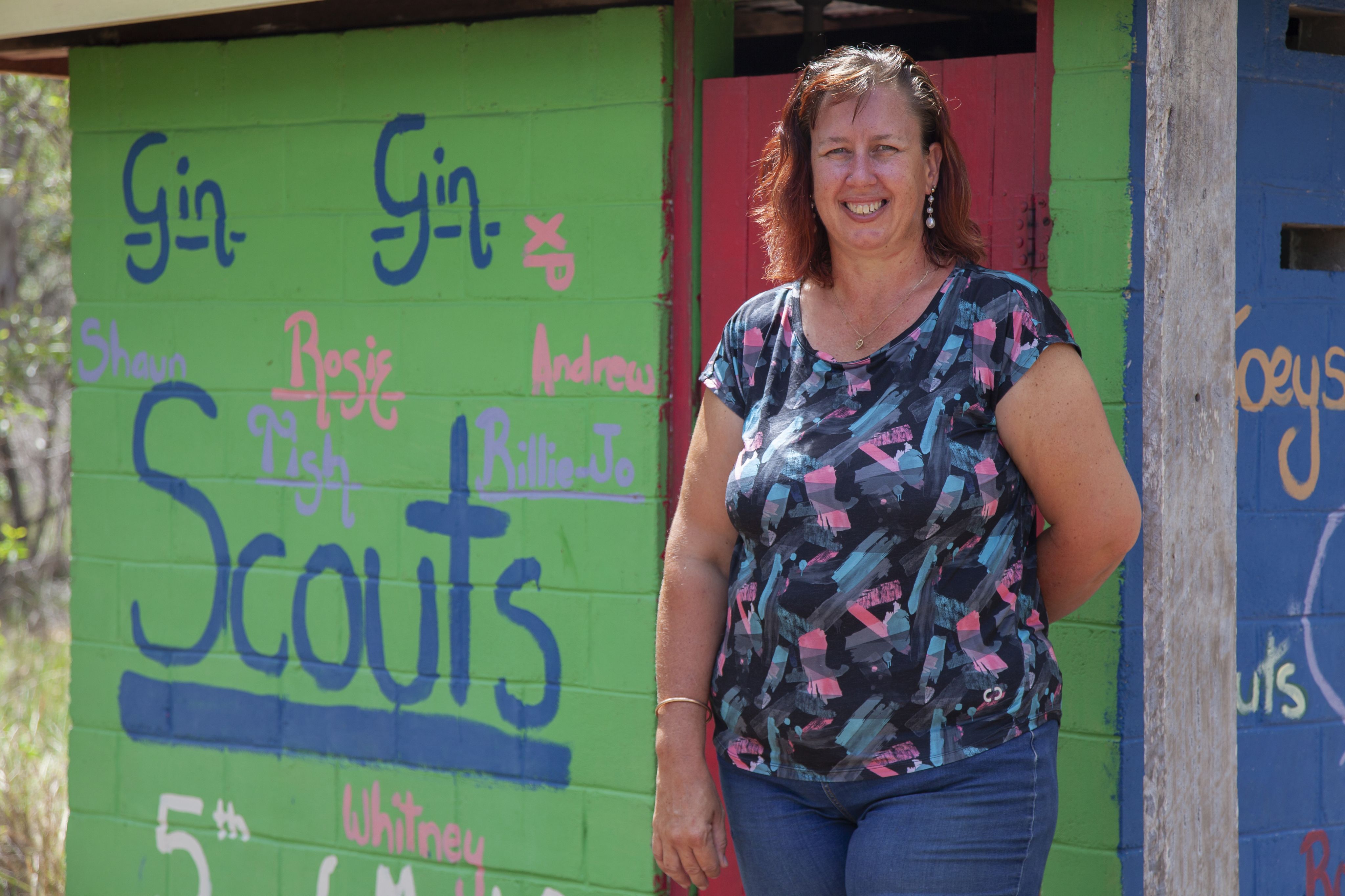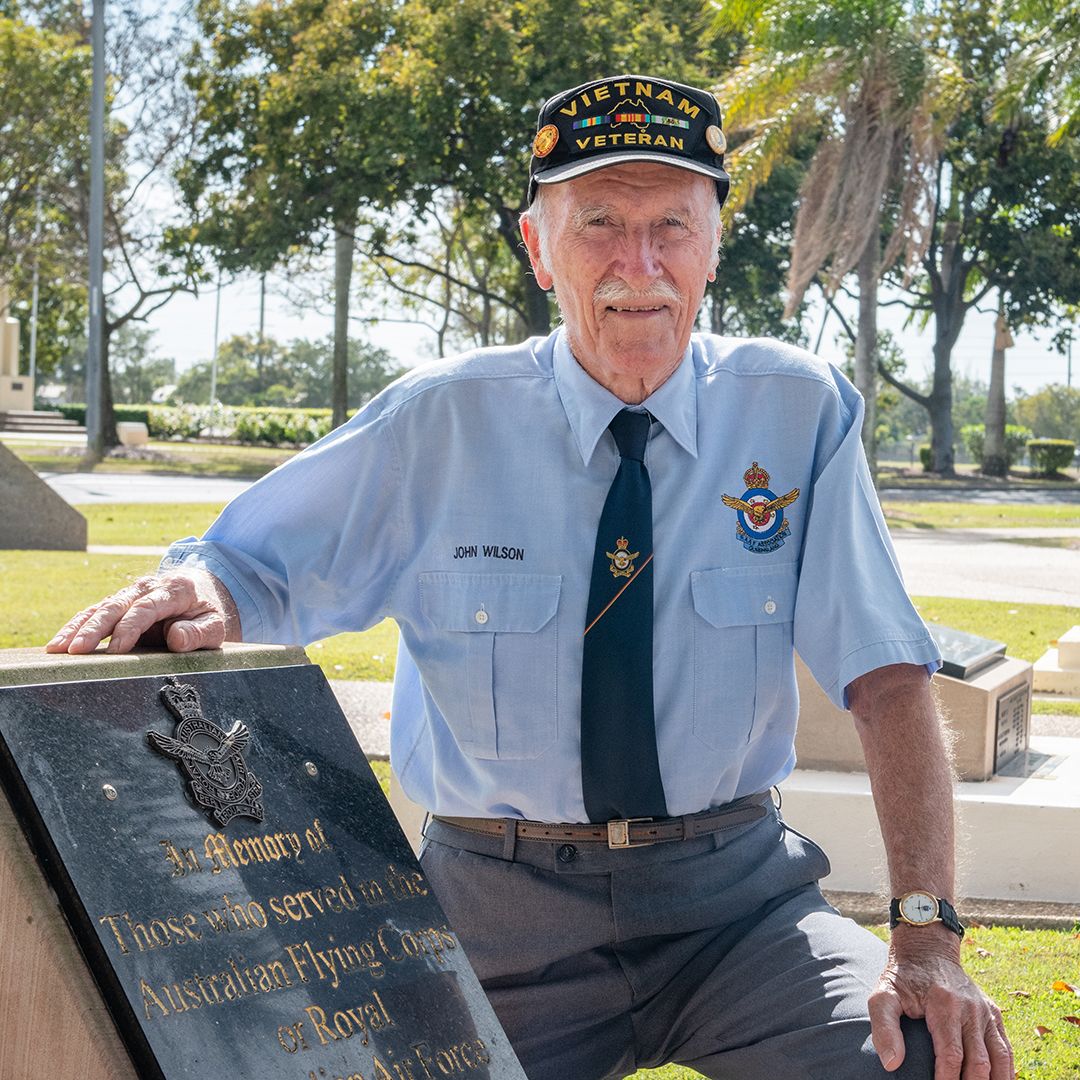 John Wilson
John Wilson moved to the Bundaberg Region in the early 1980s and became heavily involved in the Bundaberg RSL after an extensive career in the Royal Australian Air Force.
He joined the RAAF as a Junior Trainee in January 1952 and over the next 28 years, moved around Australia and overseas to places including Melbourne, Thailand, Woomera, Toowoomba, Vietnam, Penrith Singapore and Amberley.
"Short attachments included Java and Biak in Indonesia, Papua New Guinea, Tindal NT and Learmonth WA," John said.
"While at Penrith I worked with my wife Leone and we were married in January 1973, when I was posted to Singapore in 1974, Leone retired from the Air Force to accompany me.
"After I retired from the Air Force in 1980 we moved to Bundaberg and had our home built at the Port alongside the Burnett River."
John said he became Bundaberg RSL Sub Branch president for twenty years.
"In 1987 we were instrumental in the formation of the Bundaberg Branch of the RAAF Assn. I was the foundation Secretary and still hold that position," he said.
"I have also been involved with the RSL Club and Legacy."
In 1994 John was invited to be involved with the Burnett Heads ANZAC Day service which led to his current position of Memorial Park committee chairman.
When he isn't volunteering his time here, John said he enjoyed supporting the many other great organisations around the region.
"I also volunteer my time with JPs in the community at the Bargara shopping Centre," he said.
"My current activities include gaining exercise by cycling around the Port, Burnett Heads, Rubyanna and Qunaba areas during which I pick up roadside rubbish and recyclables.
"All cash received for the bottles and cans is donated to RFDS, RACQ LifeFlight and Angel Flight."
Rose Aston
Rose Aston was born in Buka Island in Papua New Guinea but has called Gin Gin home for the past 7 years.
It's where she became part of the local Queensland Country Women's Association and was able to share her love of food and cooking through the  QCWA Country Kitchens initiative which supports communities across Queensland to adopt healthier lifestyle behaviours.
But it hasn't always been happy memories in Gin Gin for Rose.
When she first arrived in the region, what was once excitement and wonder about a new place to live had quickly turned into loneliness and isolation.
"When I got here I looked for something familiar, someone who had similar interests to me or was the same colour as me" she said.
"I live 15 kilometres out of town on 26 acres, and would come into town each month to shop, whilst on the lookout for other black people.
"I was getting really depressed and isolated - I was really just searching for a friend."
It wasn't until Rose watched a show about the Queensland Country Women's Association that she realised she needed to find connections in her own way.
"I was just drawn to their whole concept of looking after women in remote communities. So the very next day I picked up the phone and spoke to the then President who invited me to a cent sale.
"I didn't even know what that was and I just said, 'I'm black, is that alright?',  she said yeah just come along!"
Rose said upon meeting the group she instantly knew it was an organisation she wanted to be part of.
"They just wrapped their arms around me," she said.
"Coming from a matrilineal community in Buka Island, which means that everything is passed down through the women, made being part of this group feel like I could heal, regain my confidence and rediscover myself again.
"Just meeting those women, I began to come out of my shell."
As part of her QCWA involvement, Rose focused on a facilitator position in Country Kitchens which began in Gin Gin in 2017.
As a Facilitator she helped to roll out the nutrition program via the QCWA Country Kitchens program through a partnership with Queensland Health to provide the community with improved food and nutrition literacy.
"That's what I did because I believe in health and I like the five key messages that they have," she said.
"It was more of a community-based role to teach people about nutrition."
Rose said being a volunteer in the Country Kitchens program supported her love of cooking and her food knowledge which had stemmed from her traditional roots.
"Back on my island home it's the women that run the show and they taught me about culture and traditions," she said.
"For example if I was going to visit someone, I must bring food, it's just a tradition."
Rose said her time in Gin Gin, while filled with many highs as well as some lows, had made her grow as a person, thanks to the wonderful community that had taken her in.
"That's why I just love this community, because they just wrap their arms around and impart a heartfelt sense of belonging," she said.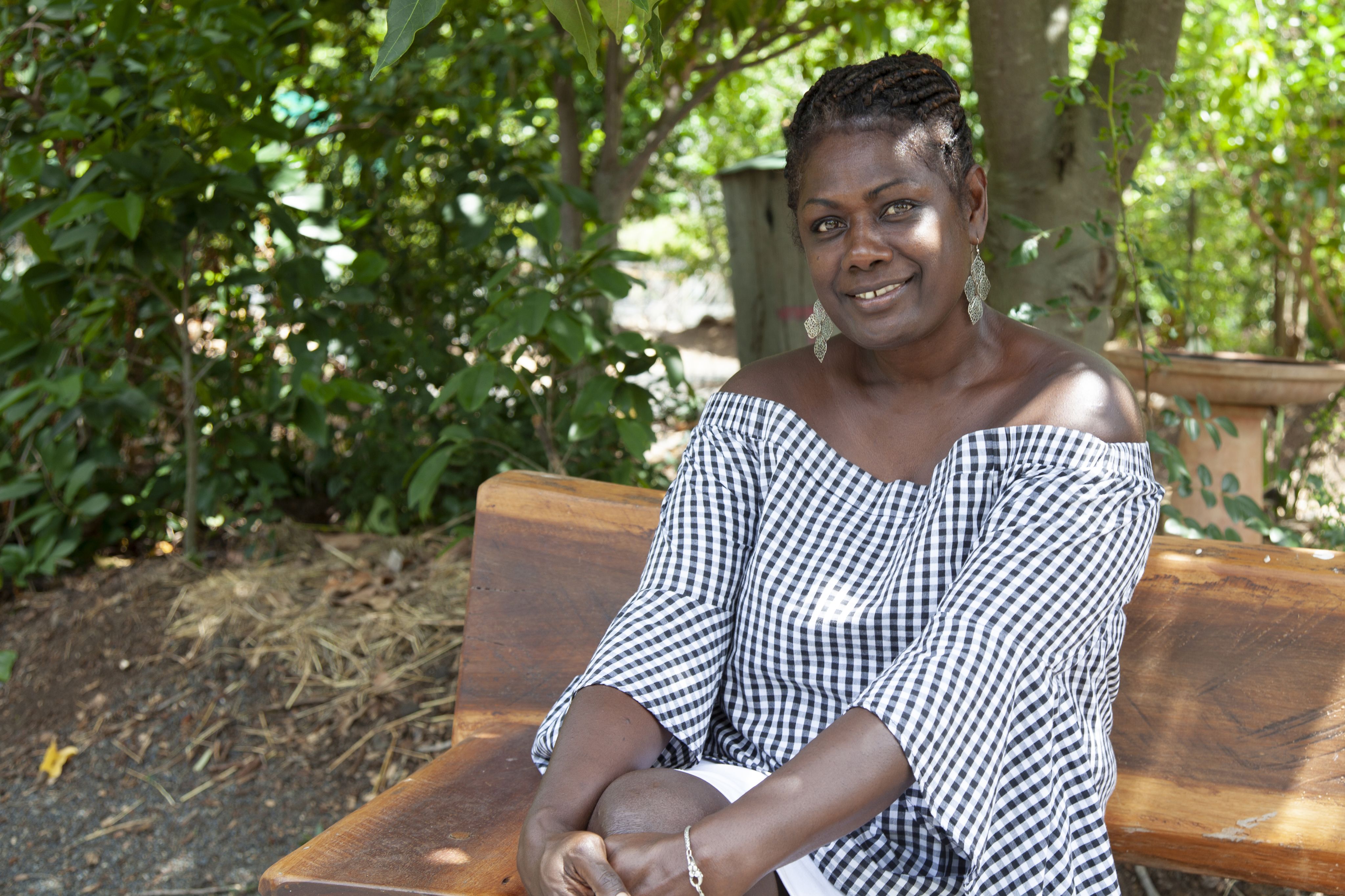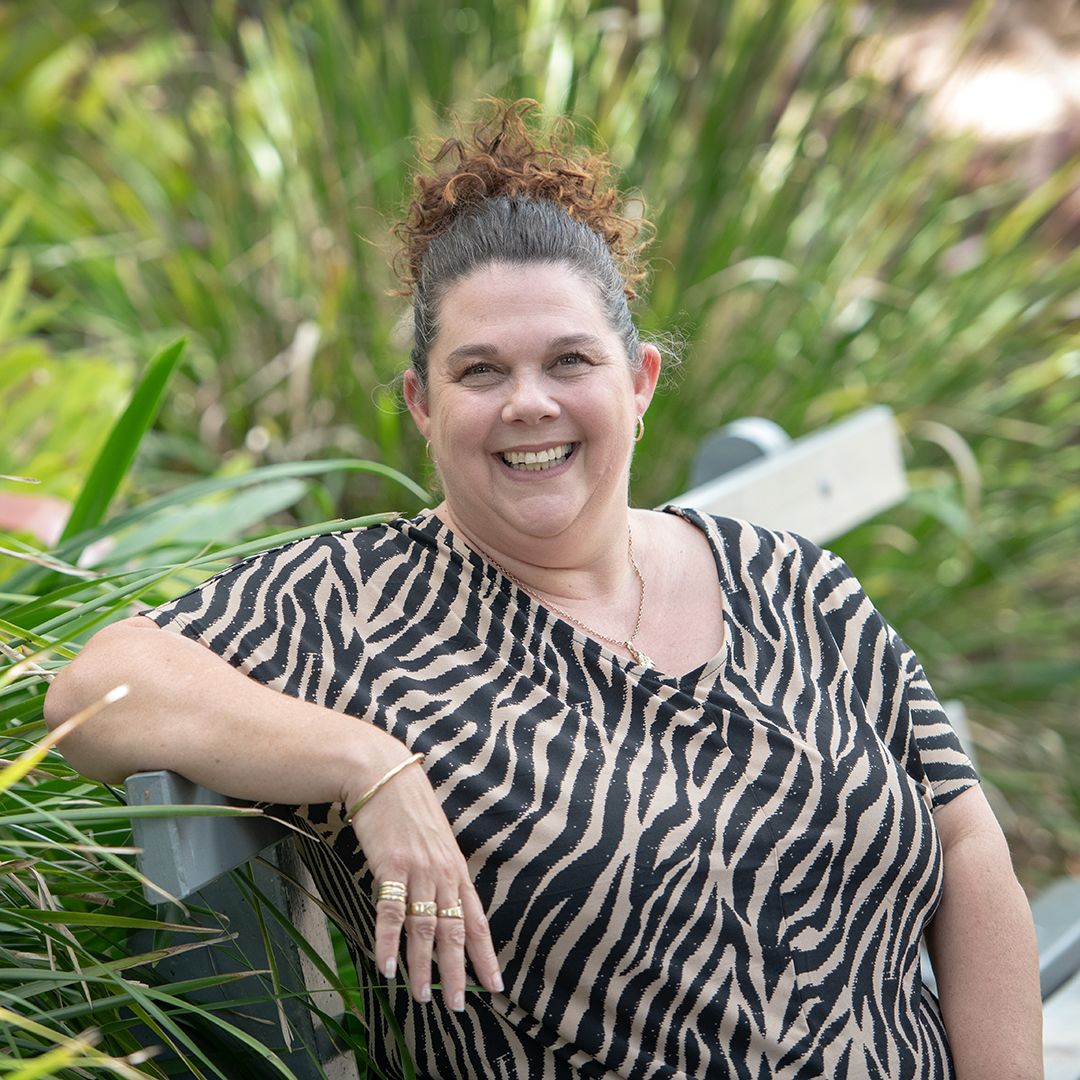 Carmen McEneany
When the 2013 floods and wild weather hit the Bundaberg Region, Carmen McEneany got to work to help the many volunteers and people impacted by preparing delicious meals to be distributed throughout the community.
The local woman made 500 meals in the first week of the devastation with the help of donations and her handy Thermomix.
"I remember lying in bed after 18 hours without power and I just said to myself alright, I'm going to start making meals and take it over to the Ergon workers," she said.
"They didn't even care what it was, they were so grateful because they hadn't eaten in 10 hours.
"During the first week I cooked 500 meals by myself and then a friend from Maryborough came up and with the help of six Thermomixers we cooked an extra 500 hundred meals in one day.
Carmen distributed lasagne, mac and cheese, shepherd's pie and more throughout the community.
She said she hated the thought of anyone being hungry during such a terrible time.
It's not the only instance in which Carmen has offered her support on such a large scale.
The Bundaberg woman is also behind the local Boomerang Bags group, a global initiative which aims to replace plastic bags with those made from cloth and other donated and recyclable materials.
Carmen got together a small group of people after finding out about the Boomerang Bags process online and in 2017, they held their first sewing meeting at the Botanic Gardens.
"I just thought 'whatever I need to do, I'll do it'," she said.
The group is still operating to this day and have created thousands upon thousands of Boomerang Bags free for the community to use.
More recently Carmen has also been busy with needle and thread, creating hundreds of face masks for the community to use during the Covid pandemic. 
"My kids and I made over 300 face masks last year," she said.
"We just had them on a clothes airer in the front yard for people to come and grab!"
Carmen has a happy-go-lucky attitude and said the reason she liked to offer her support and time was because she enjoyed bringing people together and connecting with her community.
She said as a single mum of three it was an escape and a hobby.
"Everyone has something to give," Carmen said.
"Any day you wake up is a good day if you can have the mindset of happiness, kindness and gratitude."